The array of ripe citrus colors are always attention grabbing and fun to deal with. If you are tired of those classical homes that come in the muted and neutral tones, it is the time when you add the glitter of bright colors for your home. Designers have often worked on projects where the shade of orange rules in all respects. Here, we will talk about some of the most banal ways of using orange in the interior, and how the color and its shades can bring style and brightness to your daily life.
For the home office: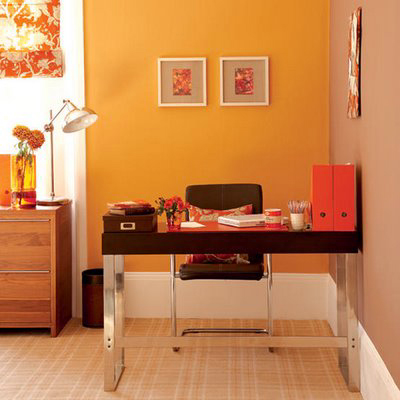 Orange is all about appeal and style, and you can use the color for the home office for a number of items. You can choose the color of the walls in a lighter shade of orange and team the color with white or black as per the needs of the contrast. You can add silver mirror panels for the walls or can choose a few paintings in orange accents for the light orange wall. The idea is to hit the right balance, which is dependent on the level of brightness you want. Make sure you match the colors of the furniture and files for more intricate designing.
For the bedroom: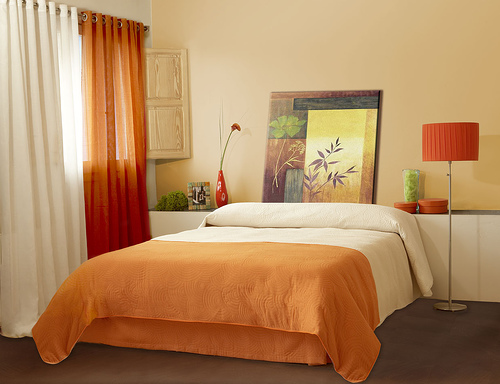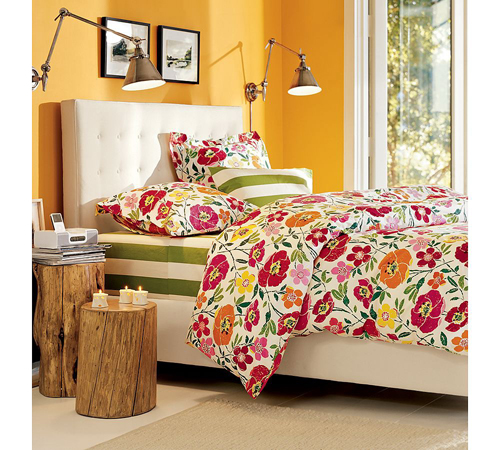 Waking up to a bright morning is the perfect pleasure that one can indulge into. However, we insist on accenting with orange rather than using the color for the walls. You can think of predictable but effective solutions such as curtains, lampshades, bed linen and headboard of the bed. Make sure you use white here as the complementing color, because together white and orange make for a stunning and simple combination at the same time. You can mix the choice of furniture with choices in fabrics for a palatable combination in both colors.
For the dining room: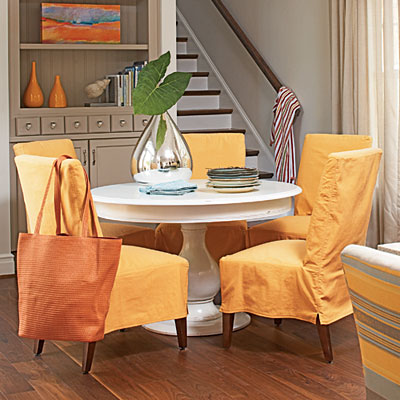 The dining room is one of the few places of the house where orange can never go wrong. Thankfully, there are a number of furniture items in the market that use orange as the main color. Look for metal and plastic mixed chairs for a matching dining table or you can choose to use orange fabrics to cover your classical table. Make sure that the surroundings are in style, with complementing colors like white, black, green and yellow. You can even choose tableware and serve ware in orange for more matching style.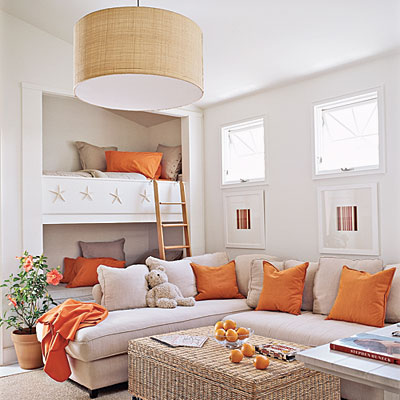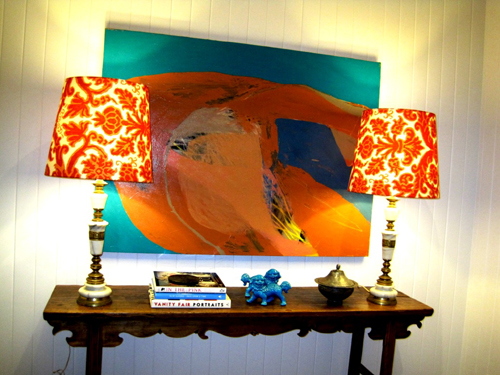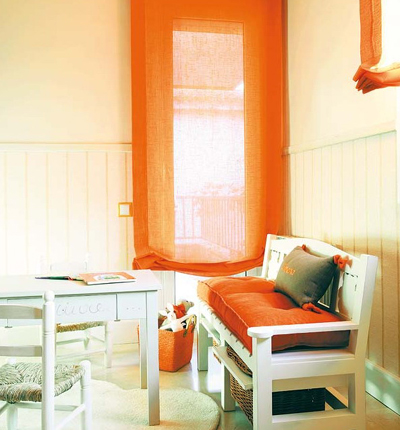 Orange can be also used as accenting color for rooms where white, green, and yellow and black rules in permutation and combinations. You can choose small things for orange accents such as lampshades, candles, cushions, pillows, stickers and small printed fabrics. Curtains in orange can be excellent for adding shine and brightness, not only for the bedroom for even for the living room and dining, as well. You don't always need the bright orange, but even the most subtle shades of orange look perfect and stylish.