Using animal prints in modern homes is not something new, and amidst all the prints we have today, the zebra print standing out. When it comes to the zebra print, one has to appreciate the fact that design is unique in itself. One reason can be the contrasting mix of white and black that instantly demands attention. Also, the print can be modified with needs, and there is a lot that you can do with little experimentation with the simple items. Take a look at some of the most creative ways to include the zebra print in your interiors.
Using zebras in wallpapers, paintings and interior papers: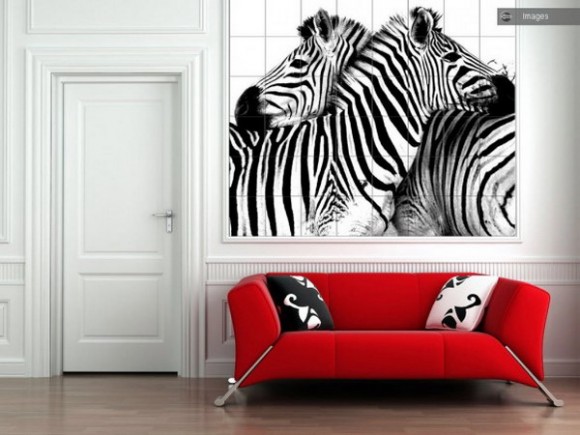 The simplest way to get the 'zebra' in your home is to add a painting or wallpaper. The zebra is a symbol of goodness, warmth and simplicity, and therefore adding zebra wallpaper or painting is considered decent. There are a few things that you must consider before you choose anything.
Firstly, the small rooms need to be designed with minimal colors, so that the attention remains on the main poster/wallpaper/painting. Secondly, make sure there aren't too many items around the main zebra because the animal itself is a huge attraction and anything extra will overshadow the beauty.
Using zebra in upholstery and textiles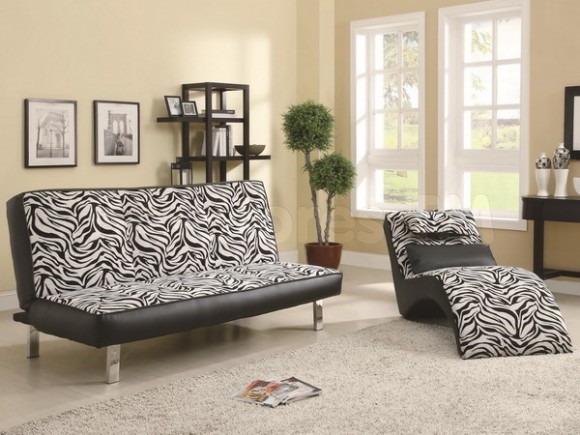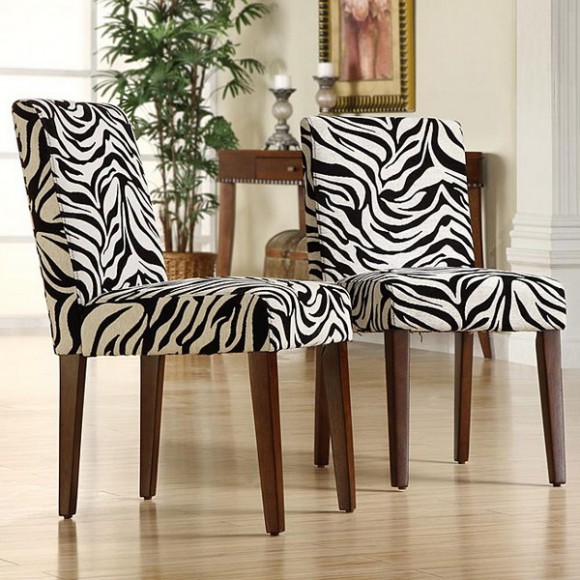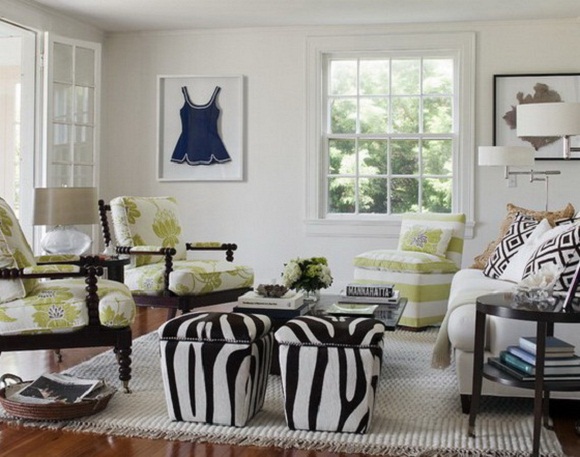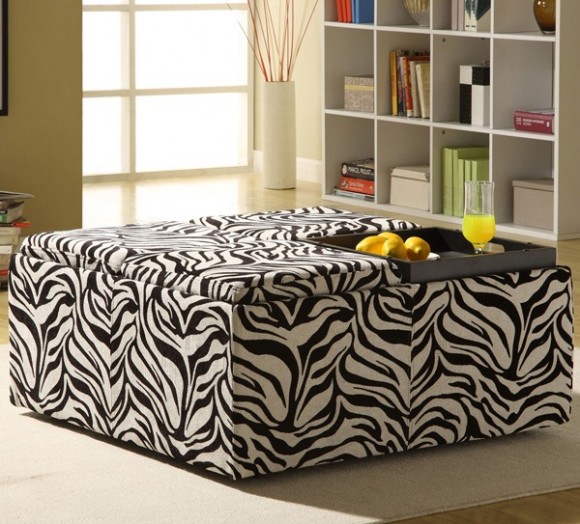 Another simple and cost effective way to add the zebra print to the interiors is to use textiles and upholstery for your furniture in the same print. It is pertinent to mention that when you design furniture in such upholstery, the attention remains completely on them, and it is best to avoid too many other details. You can choose the textile in zebra prints and get it customized for sofas, ottomans, chairs, and even divans. Avoid getting mixed colors for the cushions and other small things near to the furniture as they only create confused looks.
Using zebra print in small items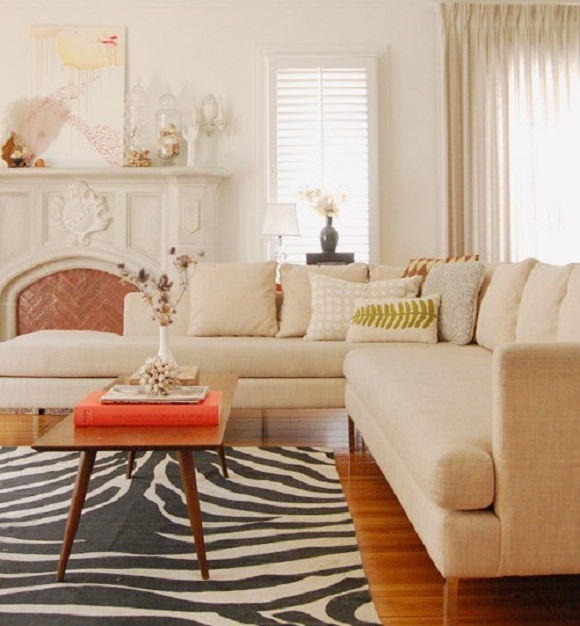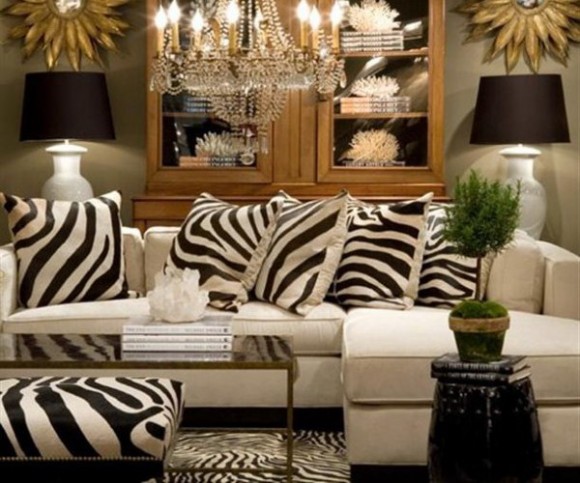 If you are not too keen on making dramatic changes in your interiors, you can add the zebra print without much fuss with simple items. Things like cushions, book cases, pieces of furniture or even rugs in this print can do wonders to a simple interior theme. One thing that must be remembered is the use of such items doesn't work when you have too many colors for the interiors. Some homes even have carpeted stairs in zebra print, simply because nothing attracts more than something in black and white.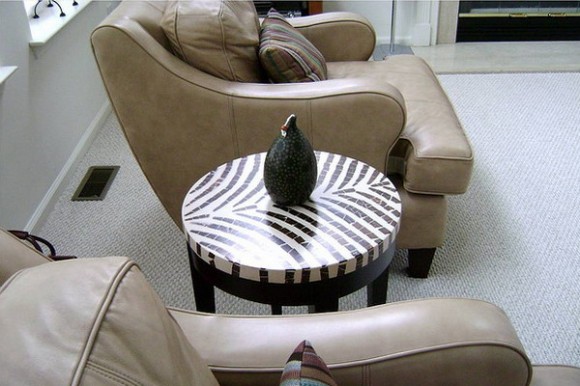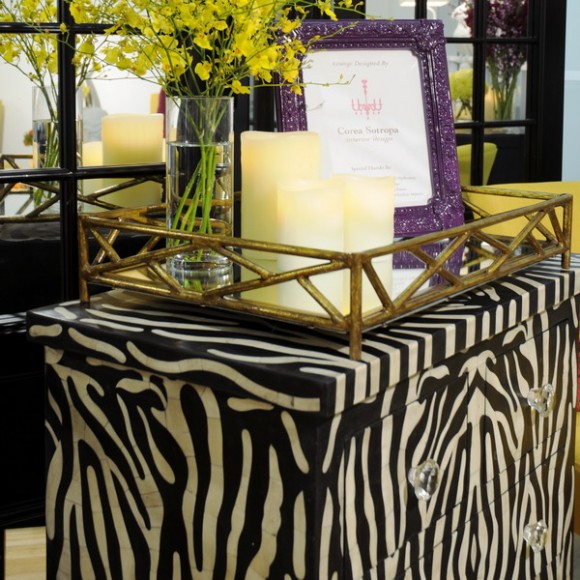 The zebra prints works best in furniture and other items when you have white walls. But that doesn't limit the creativity of this print. The main essence of this animal print is the attraction factor, and hence, it works best when the designs of the rest of the interior is simple and uncluttered. Try a few items to see how 'zebra' works with your home and its interiors without complete refurbishing of the items.