When we talk of white furniture, most people come up with the impracticality associated with the color and how such furniture are not exactly the perfect pieces for investment. However, taking a look at aristocratic style of living, furniture in white is often considered smart and extremely in vogue, no matter whatever is the season.
Not to forget, visual appearance of white furniture is much lighter and can be easy to incorporate. The simplest and most convenient ways of designing home in white colored furniture is to work on a theme, and such ideas work best for the living room and dining room. Here is a close take on choosing white for your living room, but for the furniture for a change.
Option 1: Inspiration from the sea: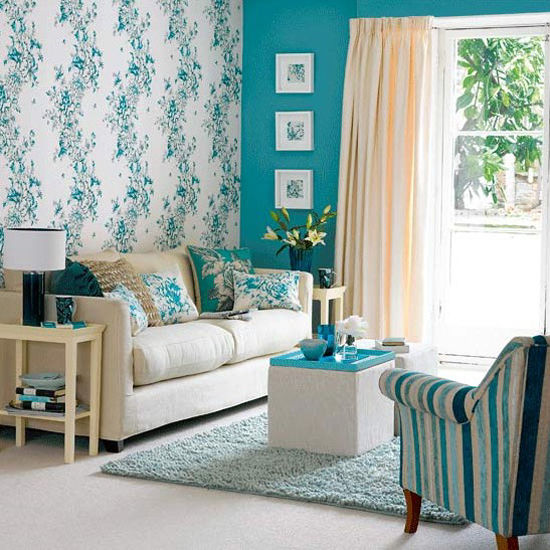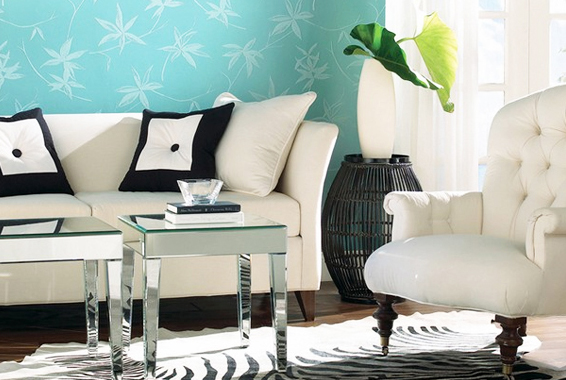 Turquoise is undoubtedly one of the finest colors from the sea that we have, and when it comes to inspiration, you can choose the color for the walls. While furniture combined with turquoise walls is supremely elegant and sober, and there is a cool element to it. The wallpaper can be either textured or layered with design, but when it comes to the furniture, don't forget to add a few cushions in turquoise for some essential balance.
Option 2: Inspiration from the rose petals: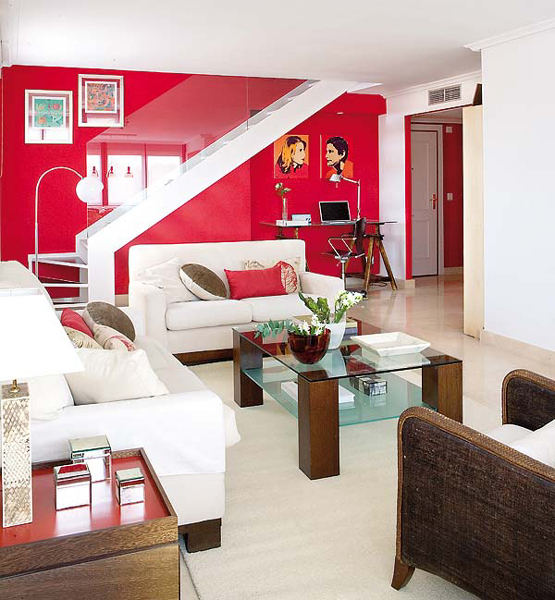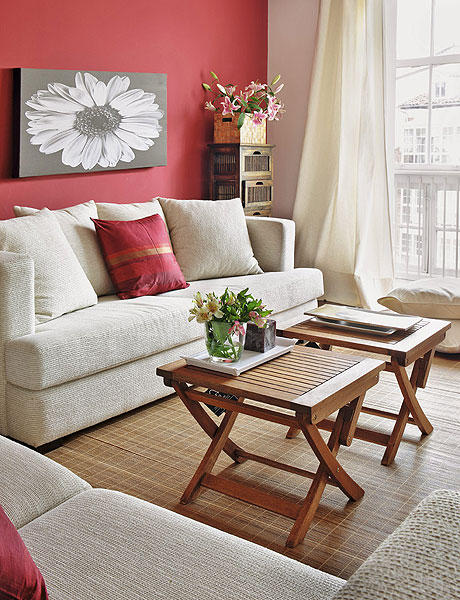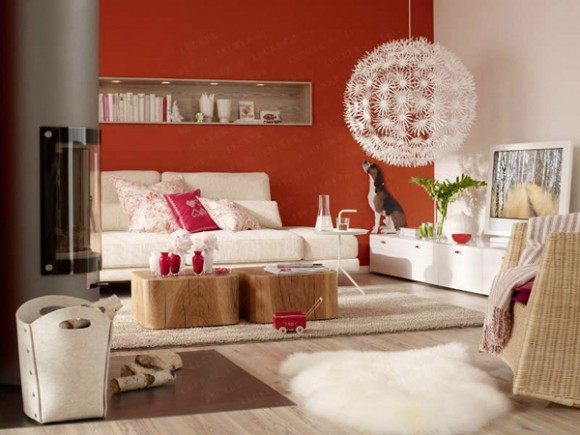 White and red has been a perfect blend for the interiors, no matter the sequence of using them. For those in awe with bright and bold interiors, they can choose white furniture and can contrast the same with red walls. Adding a few accessories like rugs and cushions with the main white furniture set can be a good idea for some additional detailing. The brighter the shade of walls, the more will be the highlight on furniture. Also, you can add a few lights in white along the walls for enhancing the brightness.
Option 3: Inspiration from the sunlight: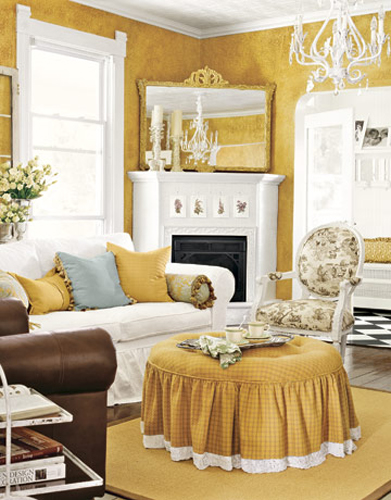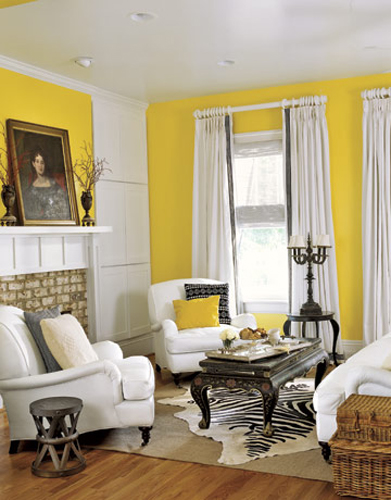 If the bright tones of red are not your cup of tea and you want to be as summer inclined as possible, yellow and lemon is color of the season. Take inspiration from the light yellow rays of the sun and get your walls painted in shades of yellow. This is basically not a very contrasting theme but has moments of its own. In addition to the basic white sofa set and armchair, you can be extremely versatile with the design to get the cabinets on the walls in white for more themed look. The idea works well for homes that need to have light theme and white furniture at the same time.
Of course, there are other color themes, such as blue and green that can work well with white furniture. The idea is to work like a portrait where you are sure about the kind of theme you want and level of contrast desired in the interior. For living rooms and dining, the idea of white works practically in more ways than one.