Hut near the Lac de Joux in Switzerland, designed by Kunik de Morsier Architectes, stands built as a living space, which stands in perfect harmony with its surroundings, whilst fulfilling the needs of its inhabitants. Essentially, a strong bond between the inner spaces and the neighbouring landscape stands beautifully captured by the architect, near the Lac de Joux, known for hiking trails, bike routes and ski slopes.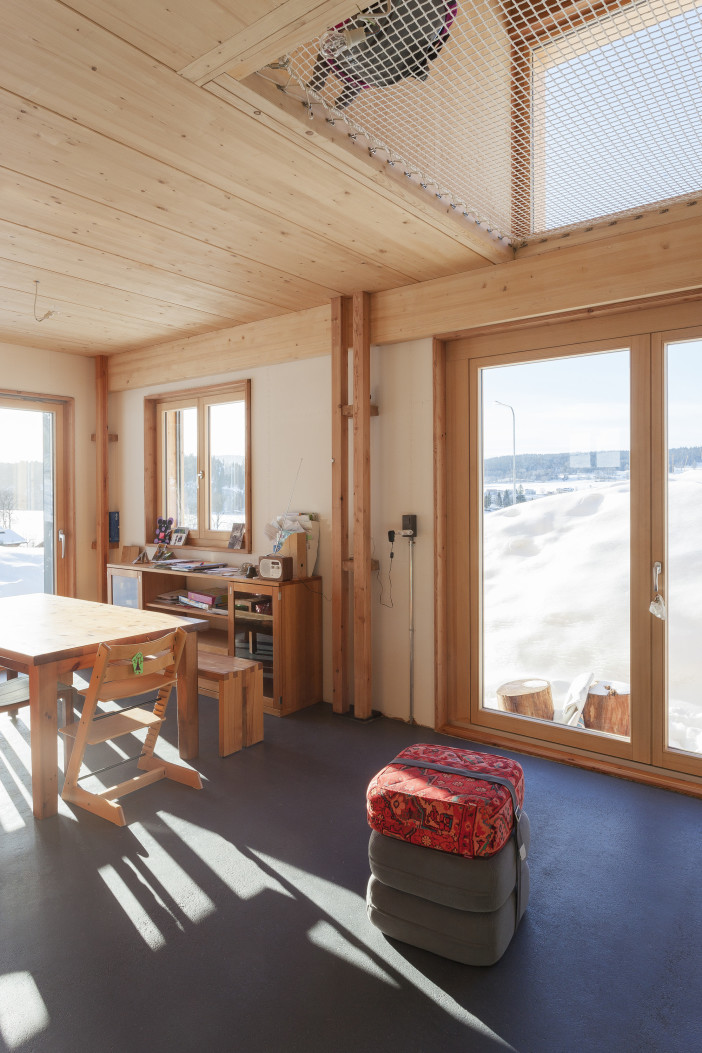 Interestingly enough, this house maintains a strong 360° panorama with the neighbouring mountains, pastures and the lake. In addition, the ground floor follows the gentle slope of the natural landscape, which exists alongside, captivating the unconventional stone formations.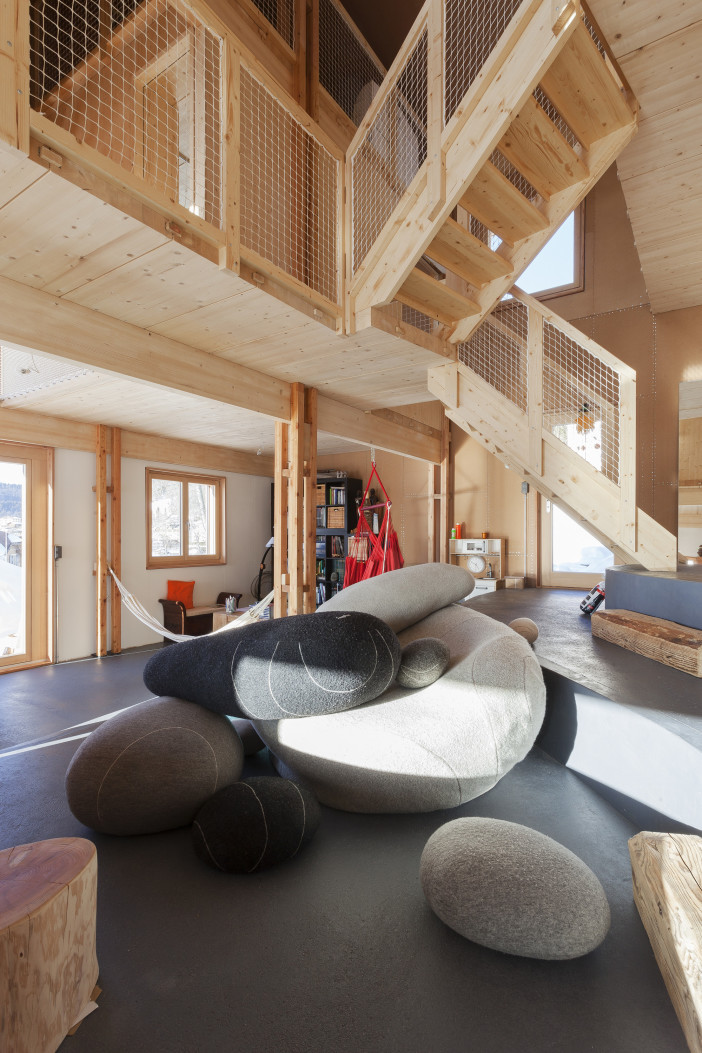 On the other hand, on the spatial front, the layout transforms into collective living spaces like the kitchen, the workshop, and the living room, which open outward owing to the hut's adjustment with the existing topography.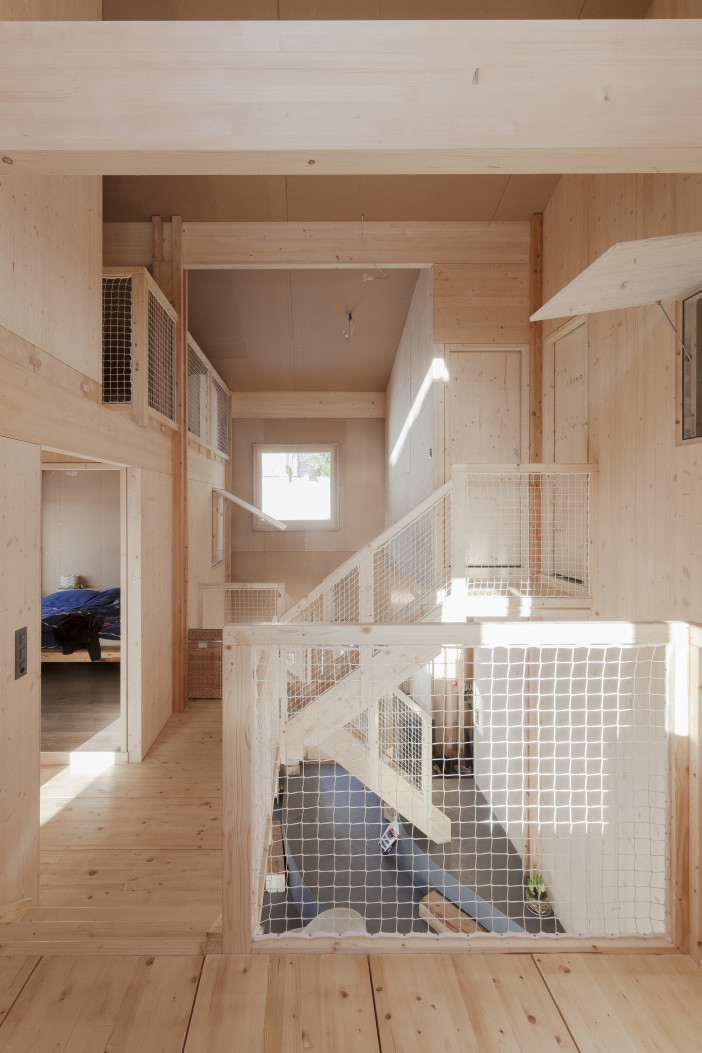 Additionally, a bathroom alongside four bedrooms stands incorporated into this hut in a manner, which bears resemblance to structures suspended in the air. Consequently, the private spaces act like shared spaces for an office, a library and a dedicated play area for children. These collective spaces make brilliant use of the three dimensional space, in order to facilitate light and grandeur within the hut.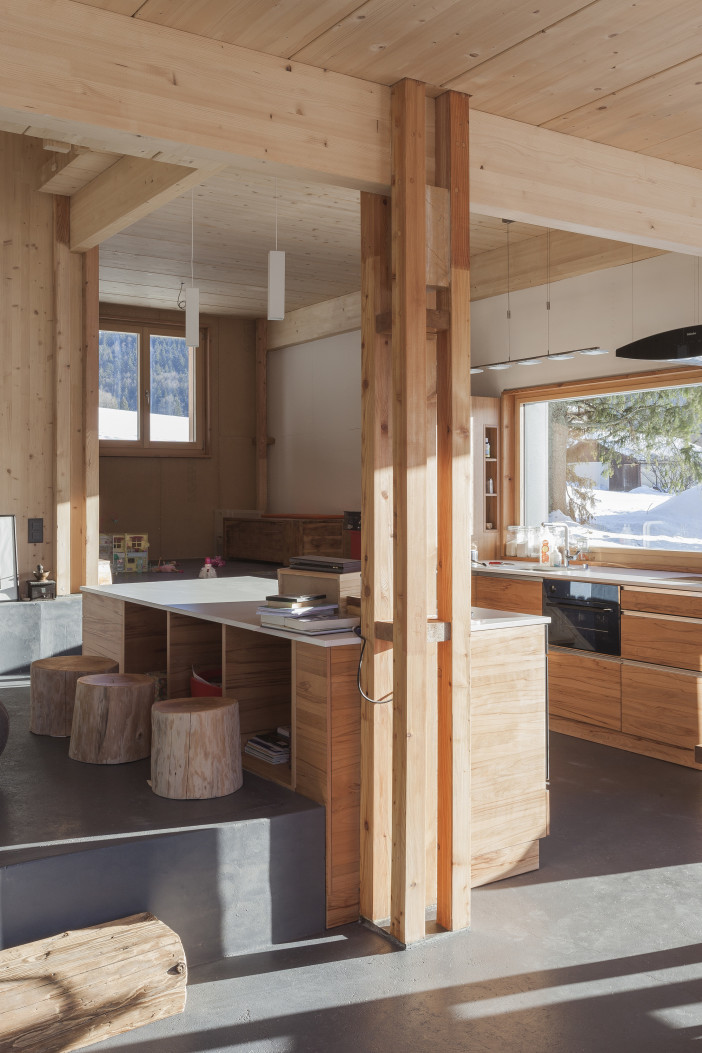 True to its surroundings, wood is the dominant material, for the structure of the entire hut, which employs an innovative yet original system of construction. Consequently, this system of construction embraces the walls and the framing slide to glide into each other. Additionally, insulation, by wood fibres, insulates the walls while fir panels form the partition walls.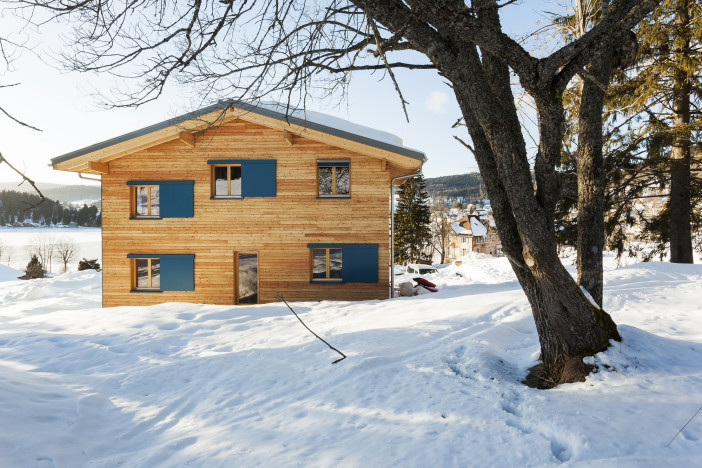 The construction techniques adopted here strengthen the bond between the hut and its naturally splendid surroundings. Overall, the architects constructed a family home, which is the culmination of innovative design ideas and spaces in a landscape, in perfect harmony with the nature.
Photos By : Eik Frenzel