The living room and dining area of a house is often combined for a single area, either for the needs of design or because the kitchen is too small for a dining area. Not to forget, there are many people who are not very comfortable with the idea of dining next to the sink area of the kitchen. In the next few lines, we will discuss a few ideas for joining the living and dining area and how we can combine the decor, design and more for the area. After all, small apartments often need the most unpredictable solutions for interiors.
Idea number one: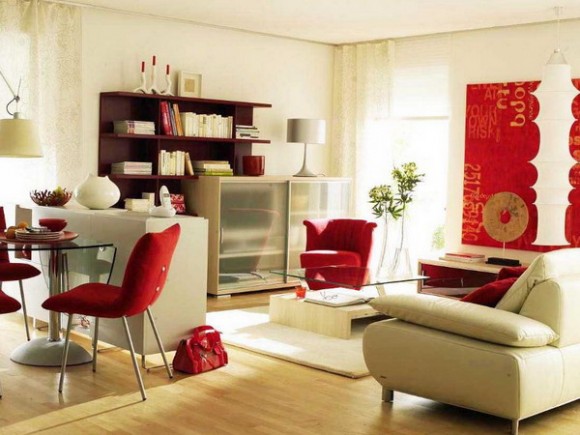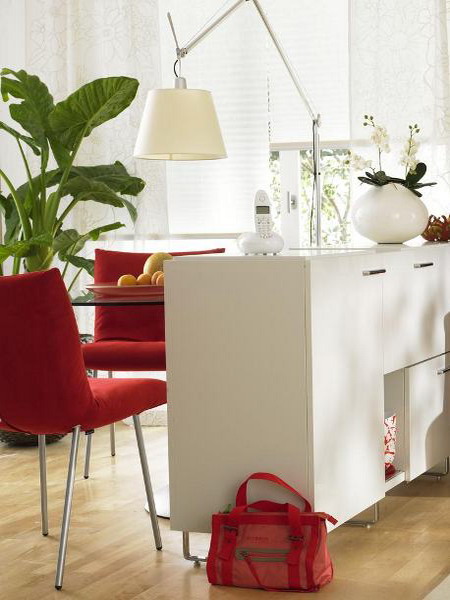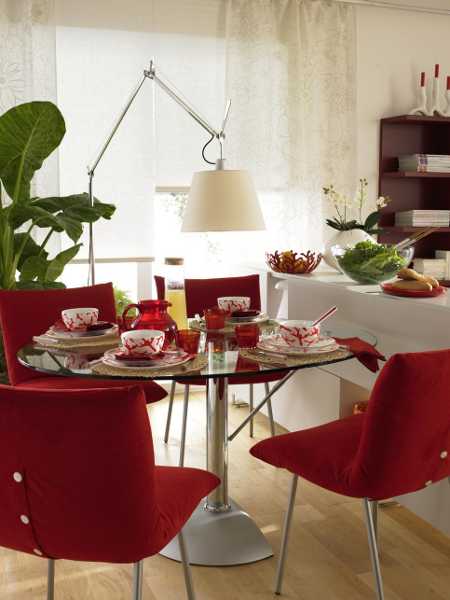 Here, you intend to zone the room using a cabinet. The cabinet with the storage side can be towards the dining area where you can place a few crockery items and tableware. When the storage unit is towards the living room area, the unit can be used for keeping books or a few decorative items. As for the furniture, you can have your regular sofa set and use a round dining table for accommodating four people. Keep in mind that the dining table can often be the working area where you can place your laptop and work.
Idea number two: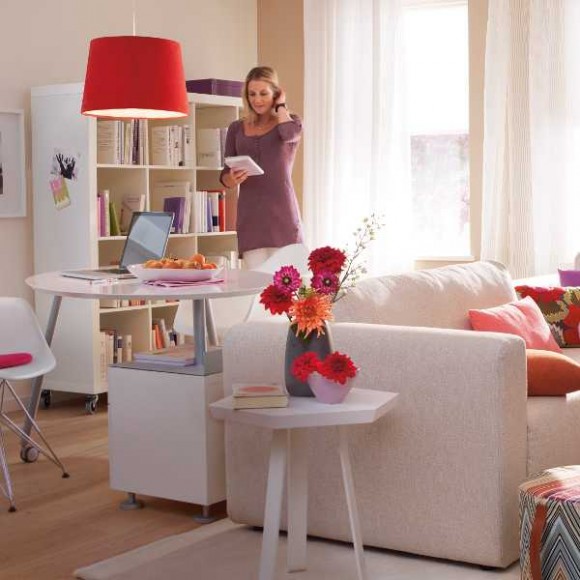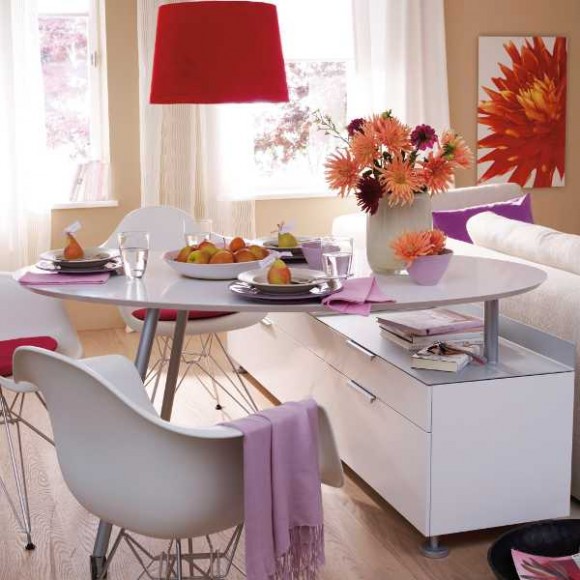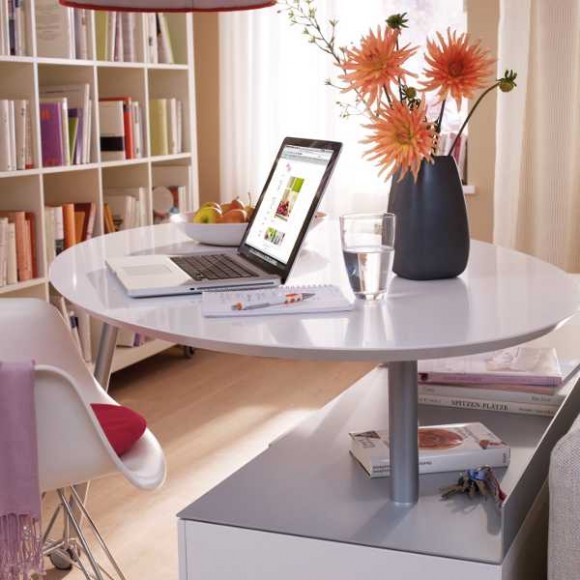 In this concept, we deal with the sofa set itself as the separator for the room. The dining area is placed just behind the sofa set for ensuring the two areas are essentially different in spite of being in the same room. This kind of zoning works extremely well for homes where there is no space to add cabinets or other separating elements. As for the kind of furniture that can be used, you have to check the size of the apartment and find collections accordingly. The sofa set in block design can help you in separating the areas better.
Idea number three: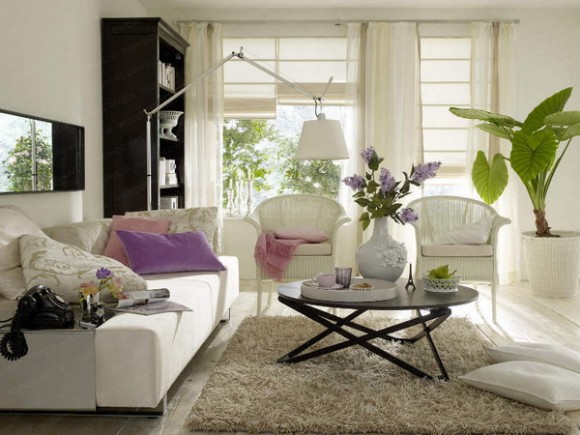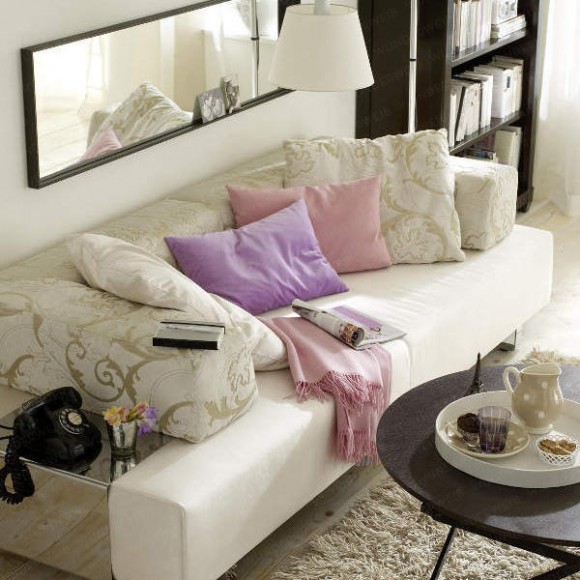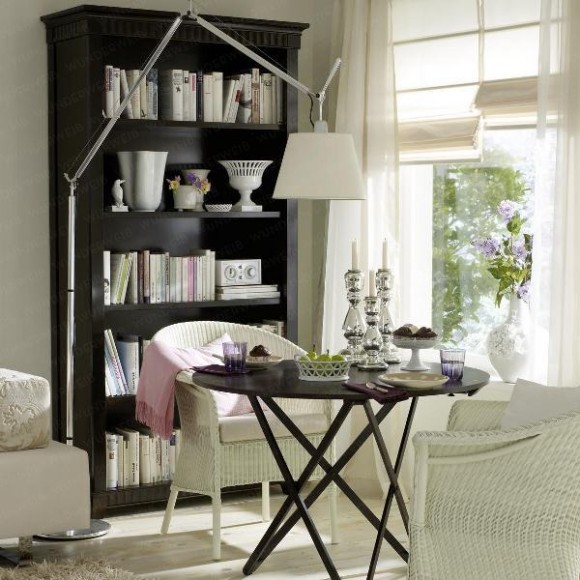 This idea works perfectly when you can find the right pieces of furniture, essentially a table having adjustable height legs. What we aim here is the use of a table that can become a coffee table and dining table at the same time as per need. Such furniture isn't common, but you can always find one with a little investment and for the same, you can save money on the sofa, cabinets and other zoning furniture. You will need a few matching chairs when you want to dine, but this is one of the few ideas that work perfectly for the small apartments. When you don't actually have the space to add a drawing room, you can simply choose to add table and make the area more functional.
Additionally, you can choose to take a simple table and place it close to the living area, to convert into a dining table when needed. Needless to mention, this is one of the most practical ideas and works best for studio apartments where one or two people can dine together.