Small homes and studio apartments are common these days, and most of us are struggling with making homes look more spacious and larger. Designing a compact space is full of challenges, and that's the reason, you need to do better with the choices. Here are some smart ideas that can make your small rooms of the house feel and look larger than usual.
Folding furnishing and storage options: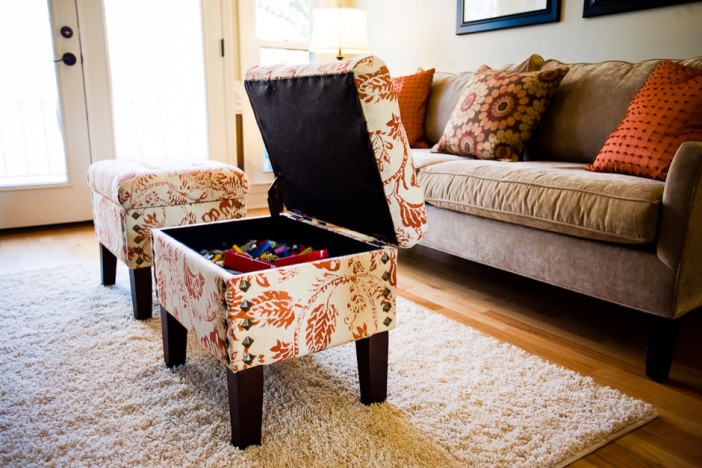 [Image Credit: Jamie McNeilis]
When you have rented an apartment or house, the custom built choices of furniture and fittings cannot be applied. This is where the folding or multipurpose storage and furniture solutions come quite handy. Think of the sofa cum bed option that can be perfect item to add a few overnight guests or you can invest in a divan or chest that can store a few things. Ottoman cum stools are also good alternatives for the regular tables and corner seats.
Clear the floor space: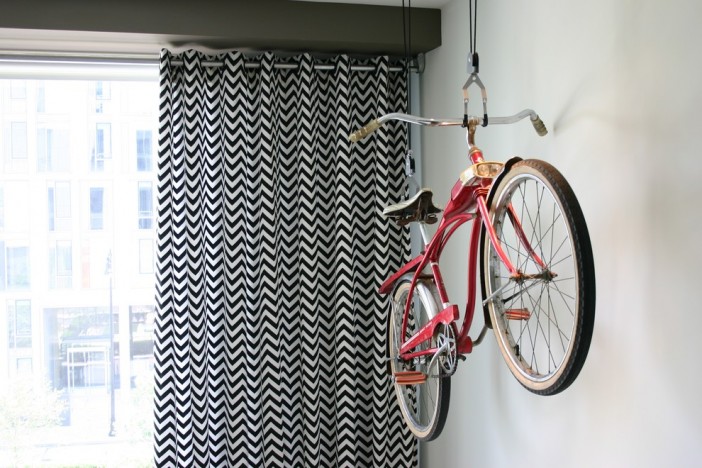 [Image Credit: Emily Elizabeth Interior Design]
If the floor of your home is clear and doesn't have too many furniture elements, the room always feels more light and easy to the eyes. The best choice is to hung up a few things on the wall. You can keep the disk rack, plastic chest of drawers or can even user a bicycle hanger to keep the floor space empty. For those designing a new home, they must look for larger window sills that offer good space to keep a few books or small essentials.
Add pendant lights: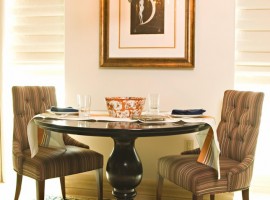 [Image Credit: Michael Fullen Design Group]
Freestanding lights and table lamps are always desirable things in the modern home. With space constraints, you may not have the space to add on a few tables for lamps or let the freestanding lights display their beauty. The most banal yet unique idea is to have pendant lights, which practically works for every room. With numerous designs and styles in the market, you can have a lot of fun with the ideas.
Hide the spare seats and chairs: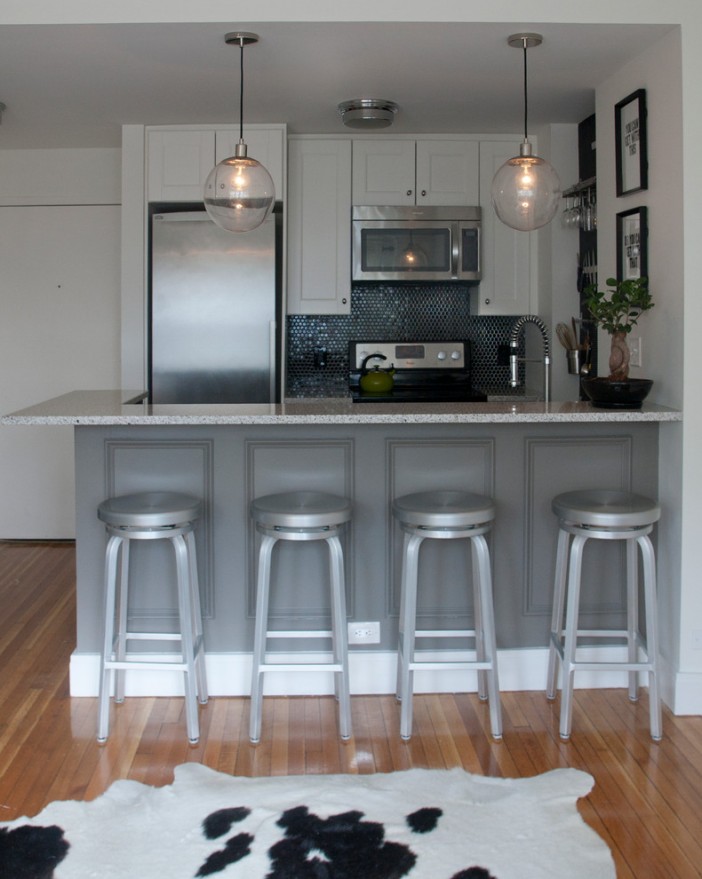 [Image Credit: Stephanie Sabbe]
If the dining section is over the kitchen counter, you don't actually need to keep the chairs in display. Just make sure that you keep things like chairs and seats under the worktops and tables and create more space. Some people even choose to take a few seats together and smartly turn them into a compact cluster to replace the regular coffee table. While some stools, seats and chairs are unavoidable, you can certainly keep them under cover.
Reduce the chunk of books and files: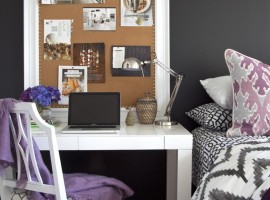 [Image Credit: Dayka Robinson Designs]
Most of us have a home office these days, and it is important to ensure that you choose the right storage option. Replacing your regular desktop with a more light option like a laptop is the first step. Files and books can be put under drawers, rather than using open shelves. Shelves work a decorative element when the rooms are large, or else, closet cabinets and drawers are good choices. Look for rollout desks and tables that can be used for home office.
A little creativity with small things and your home is just in complete order and space!