As the summer approaches in many parts of the globe, you need to be ready for bringing those bright colors of the rainbow home. It is quite banal to select two or three colors for a theme, but what is more creative and worth taking a chance is choosing all the varied shades of rainbow. The sizzling cocktails of colors can be extremely fun to work with, and if you are thinking of the ideas, you have more than you can use. Here are some quick ideas for colorful interiors with use of many colors at a time.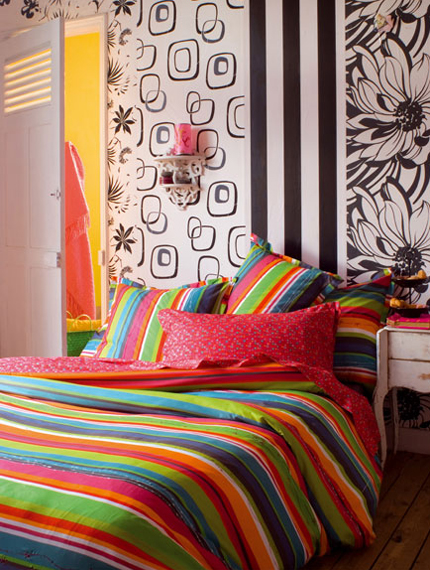 Think of the clean and cheerful colors: When you are decided on using the bright colors in a cluster, you are certainly not looking for minimalism. What is important is the choice of a nice array of colors that are bright and demand instant attention. Think of contrasting the shades by choosing patterns that place the light colors next to the bright shades. In fact, more than what colors offer, this is like creating a cheerful ambience.
Choose the striped fabrics: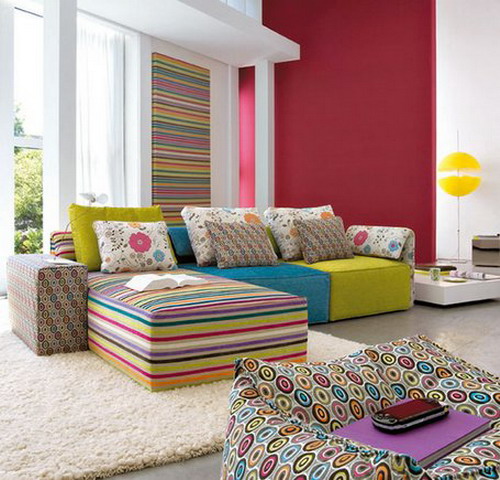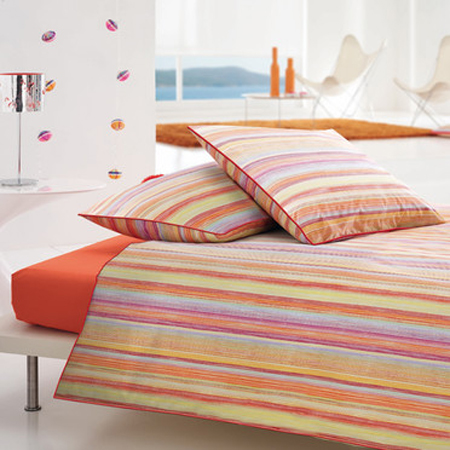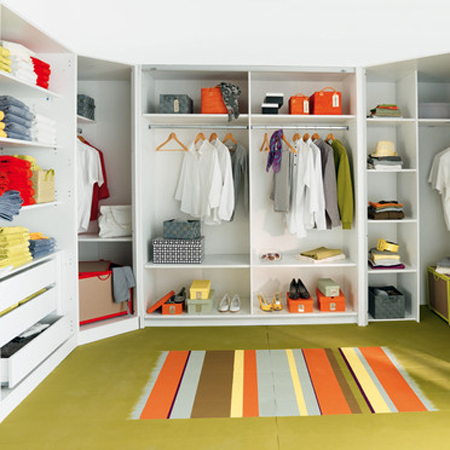 The first idea that you can use without making fashion mistake is stripes. Look for fabrics that come with a beautiful array of colors in strips. While bedcovers seem to be the most obvious choice, you can choose such a mix of colors in prints for the rest of the interior with rugs, upholstery and cushions.
Choose the patchworks: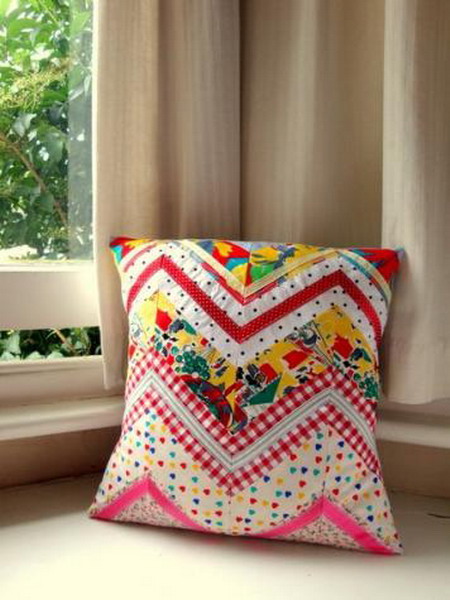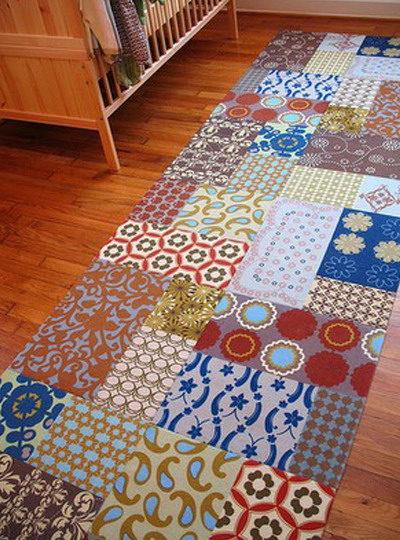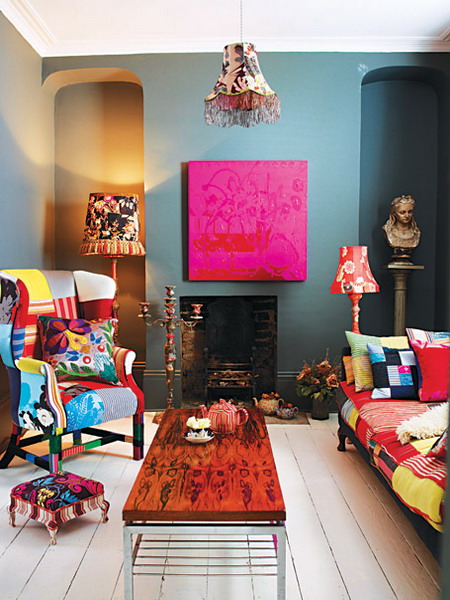 When you want the colors to be spread in an uneven way, you need to make sure that you choose items that come with patchworks in an array of colors. From the brightest of orange, reds, greens, blues to more dark like blacks, the idea is to choose shades but with mixed prints. You can choose rugs, cushions and fabrics or even drapes in the same style.
Choose different shades for different things: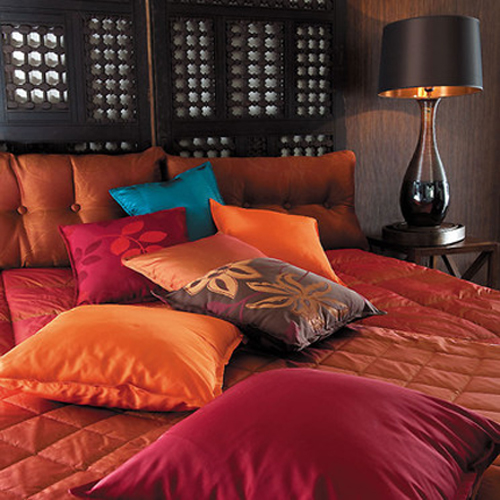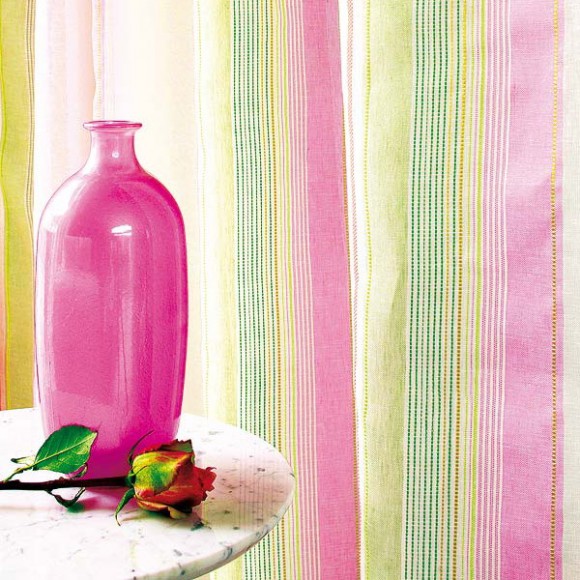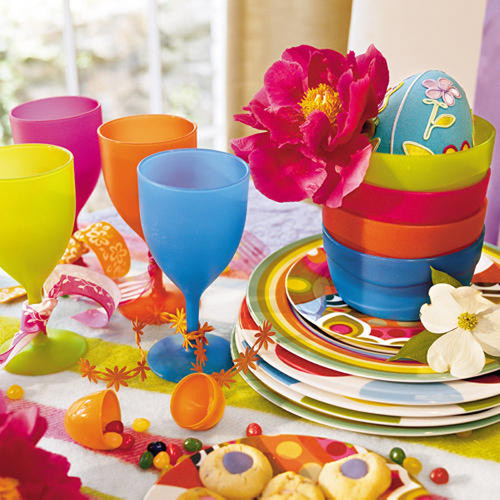 If the stripes and mixed patchworks don't interest you, you need to find shades that work as a group. What is important here is to pick up the small things. You can think of the things in your dinner set in varied colors, cushion in separate shades, vases, flowers and more. Here there is a contribution of each item to the interior, and there is a lot to experiment with.
What to keep in mind: While the idea of rainbow theme seems to be interesting, this is not something that is easy to incorporate. It has to be noticed that the colors aren't repeated, and if there are too many items in the same theme, it is best that walls are in white or neutral shade. When stripes are being used in the walls, the rest of the interior should be balanced with color accents that match a few shades from the wall.
For those looking for bright ideas for the children's room, there is no better choice than this. Checkout below: