Howchow brings the most traditional lamps for homes where designs play a dominant role. Designed for modern and contemporary homes, every lamp takes deep inspiration from the traditions that have been moving from one generation to another.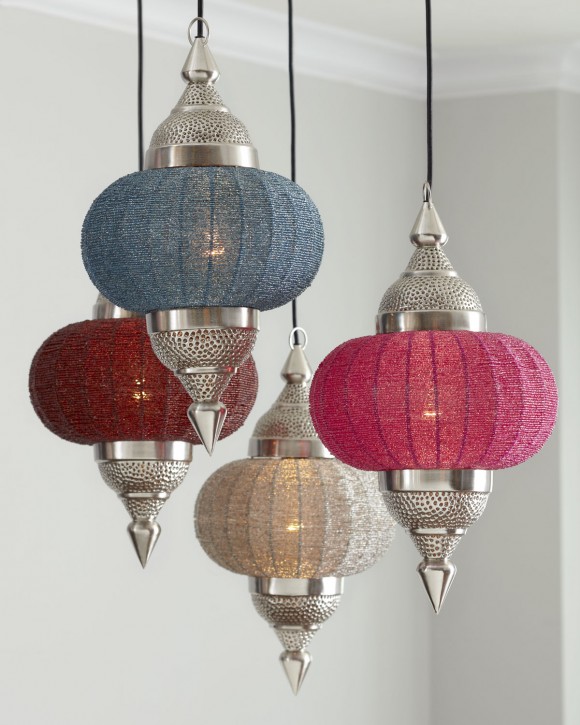 Manak is the pendant light that can dress every room with elegance. Inspired largely by the hanging lights of India, the lamp is available in a variety of colors and can be used single or in groups for that magical in house impact. The lamps are designed and hand crafted of glass and iron and uses a 60-watt bulb along with hanging hardware included with every item.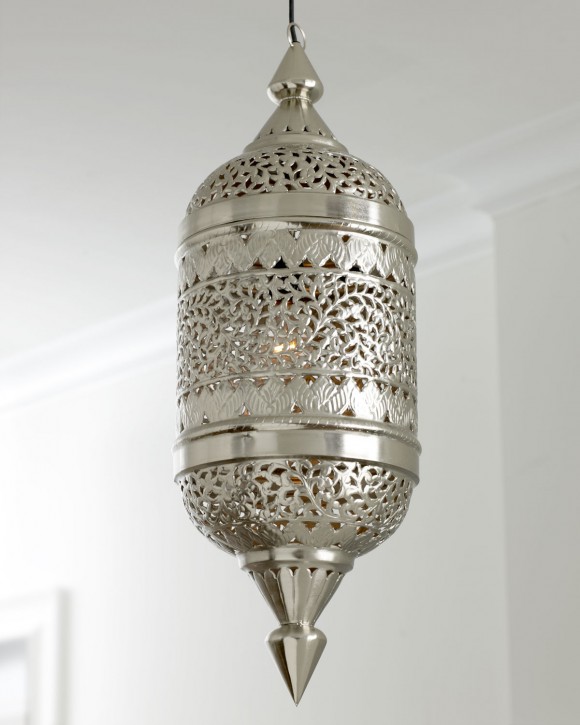 Pierced Silver Lantern from Horchow is the classic Moroccan traditional inspired lamp that can be installed as the perfect hanging light. Hand-punched in iron in a silver finish, each of the lanterns create a visual impact. The lamps are designed with a 60-watt bulb and are sold with hanging hardware that requires professional installation. Perfect for homes where light is expected to play hide and seek!
Stunning and visually impactful, "Christella" Pendant is highly appealing pendant style light that comes in a string shade in black color along with admirable crystal accents. Designed of crystal and polyester, the lamp uses three bulbs of 24 watts each for offering beautiful light. Excellent for all kinds of modern interiors that need a pendant light with high end features.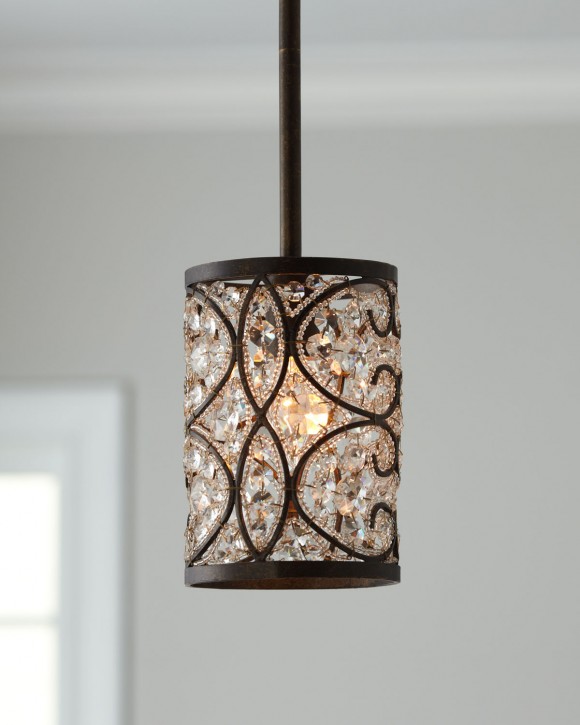 "Crystalline" from Horchow is the perfect mini pendant light shaped in drum like look with polished crystals for that majestic look. The lamp has been designed in a wrought iron frame that has been completed in a bronze finish. With the right amount of lighting, the lamp is perfect for homes where shades and designs matter. The product comes with ceiling canopy and uses one 60 watts bulb.