Situated in the heart of the city, the Infinita House, by Natura Futura Arquitectura, stands articulated with its latticed façade wall, which reveals the extents of the house overlooking the entrance courtyard, in Ecuador. Briefed by the client, the residence encompasses internal spaces surrounded around a central open courtyard. Again, a strikingly elegant structure, the façade wall, and the residence as a whole stands built using locally available materials such as adobe walls, lumber, and burnt bricks.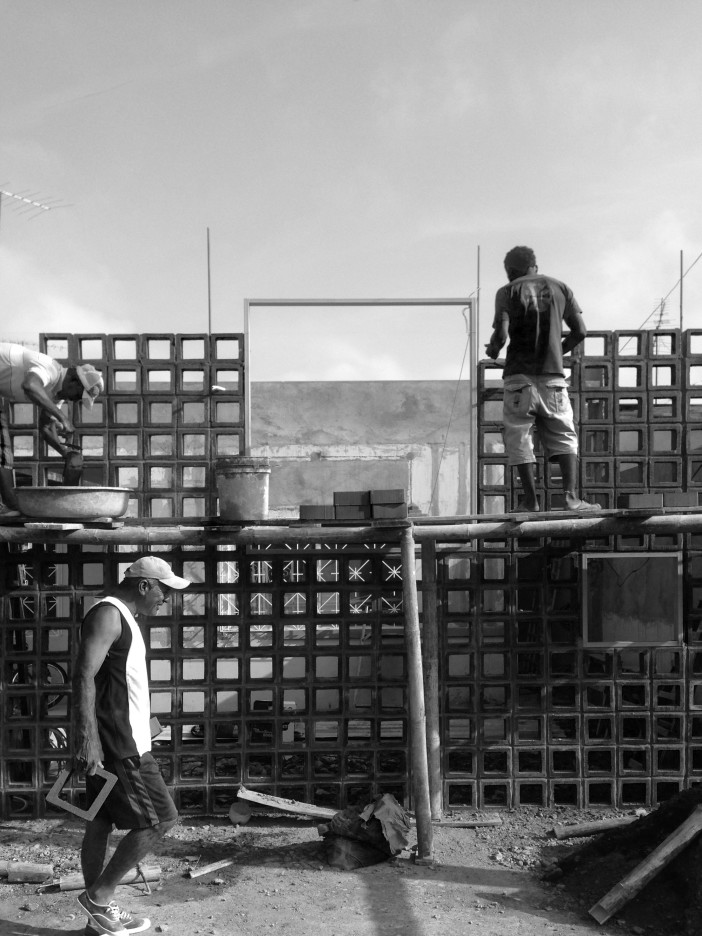 At certain aspects, such as for lighting and ventilation, effective design strategy comes into play by allowing light to flow through the internal spaces through the façade wall. In particular, everything about this residence relates to a more austere complexity, where a neutral palette of white shade, paints the walls and façade structure.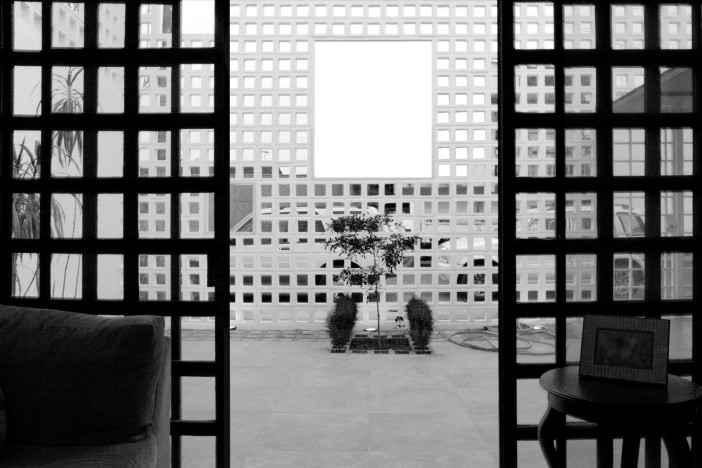 On the other hand, considering the floor plan of the house, the composition remains defined with geometric patterns, which segregate the external courtyard from the inner zone. Alternatively, the interior décor of the house resembles the architecture of the native region, with features, which promote optimum space utilization, in terms of function, recreation, open spaces, and private areas.
Interestingly, the design stresses the need for open spaces, courtyards, and traffic-free circulation around the house. It stands clearly etched to ensure optimum space use in relation to the ratio of open spaces. Largely, the design meets the required standards and functional abilities needed for everyday sustenance with its spatial clarity and effective segregation of private areas from the family activity zones.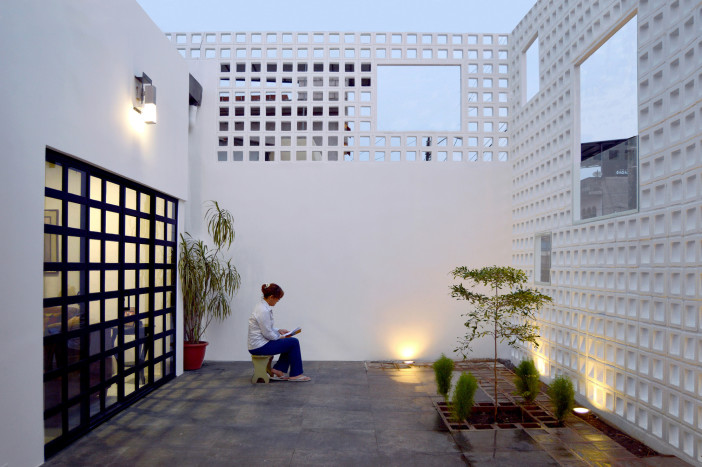 In short, the architectural language of the house emotes various notes of ecstatic vibes, which resonate in harmony with the overall décor of the residence. The liberated feel of being in the open air embracing nature and dwelling in a house imbibed with all these characteristic features make the experience a cherished memory.
Photos By: José Gómez