Splendid homes need smart ideas, and the Injidup Residence is a right example of that. Located in Yallingup in Western Australia, this stunning house was designed by Wright Feldhusen Architects, which is a popular design studio in Australia. With a bush land around, the house is placed on an ocean front hill and offers panoramic sights of the nearby Injidup Beach. The house was designed with the guidelines from local council, which demanded the building, nor any of its portions to be higher than 4 meters.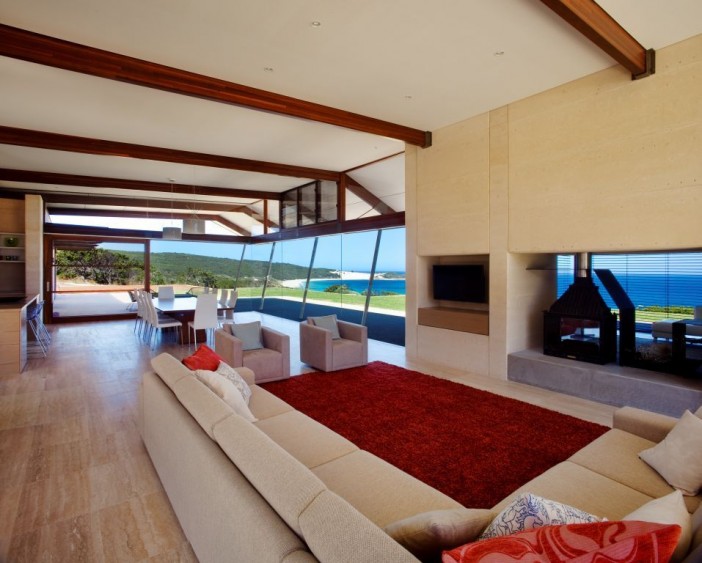 This is more of a concise yet impactful single level residence that serves as a holiday home for an extended family. Keeping the breeze and marine climate in mind, the design studio worked hard on using materials that can sustain the weather. While the rammed earth walls create an intense contemporary feeling, the house glass walls are huge and extended to offer stunning views of the beach. The windows have been designed with external louver blinds that are operable, and the design also works in favor of the environment with water harvesting used at all times.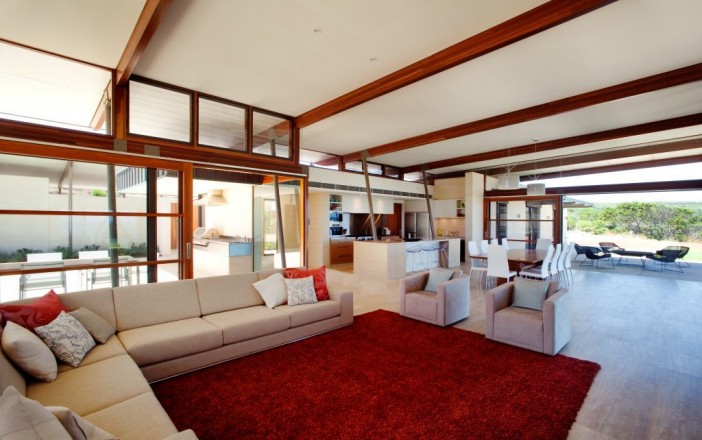 The interiors of the house have been worked on the lines of modern themes with furniture and lighting used in a balanced mode. The dining area and living room is combined and has stylish chairs and cozy sofas for an impacting effect, while the exterior furniture is in lines with the needs of weather. The lighting features large pendant and hanging lights with occasional traditional ceiling mounted lamps. Open areas of the exteriors ensure there is enough space for some outdoor conversations. There are many bedrooms with the children's bedrooms separated for avoiding noises. Fabulous and impactful!
Photos by: Patrick Bingham-Hall