Designed by JVA architects, the Aluminium Cabin in Norway is a seaside home with two distinct set of spaces that make up the character of this quintessential island. Overlooking the sea, and built on a stone cliff, the cabin, offering some out-of-the-box design ideas, has a private and enclosed space that contains the bedrooms and kitchen unit. The other half of the house is open and exposed to the sea, with tall glass panes that facade the large living hall. Besides the segregations in spaces, there are 3 small open pocket spaces that are converted into terraces, which serve the purpose of enjoining outdoor activities.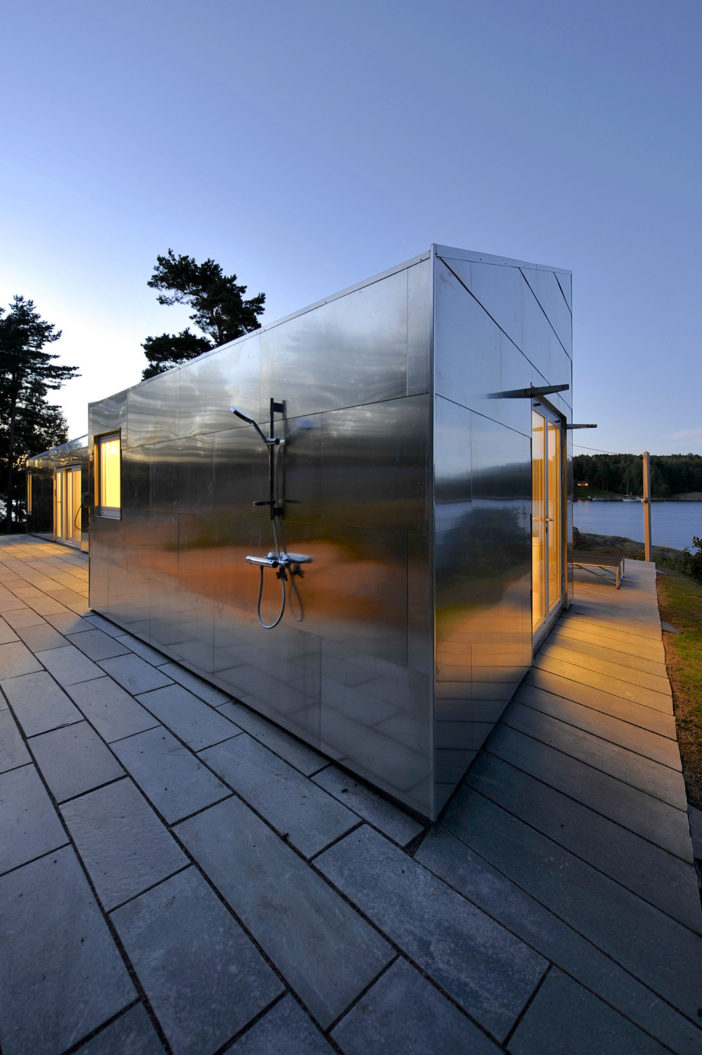 The cabin is clad in aluminium that is perfect for the sea water corrosive nature and reflects the surging waves on the facades of the house. It is more of an expressionist form, where the house is truly transformed by the roof and the way the spaces are articulated internally, which is clearly a matter of design sense. Being built on a raised stone bed, the house appears to be on the lower terrain, visually creating an unbalance that creates stirs up hidden views from the sea backdrop.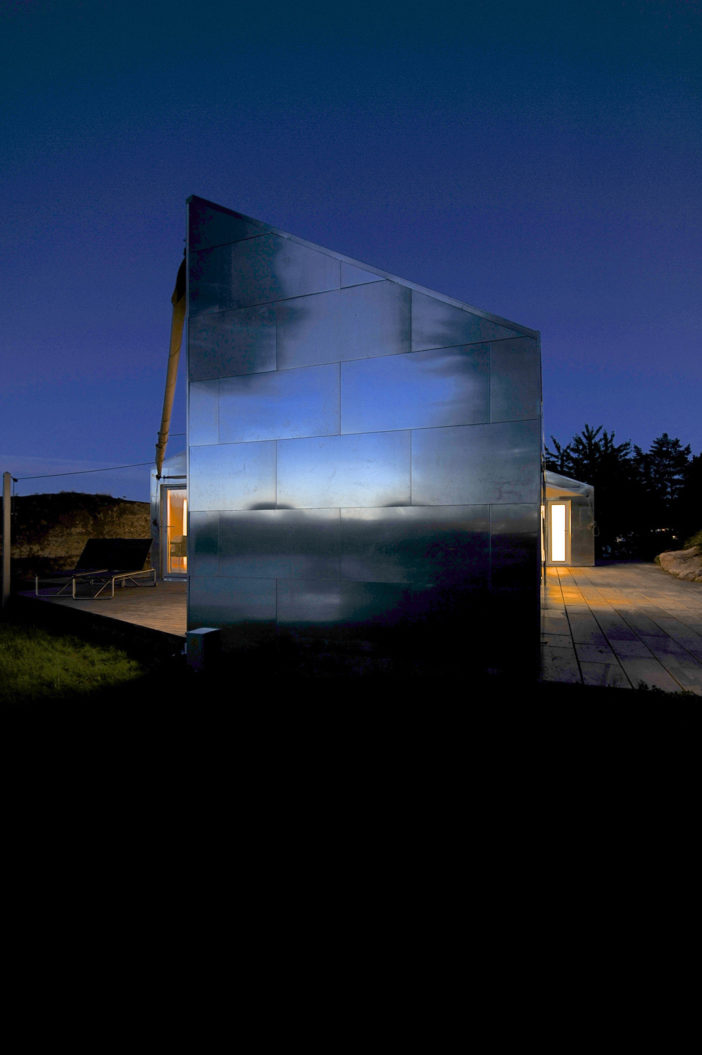 Designed to co-exist with the sea tides, the house is programmed into blending with the natural contours of the sea waves and embraces the openness of the sea. The kitchen and bedroom units are lined up against one another, with one side of the wall facing the surging sea waves. It creates a transition from open to closed spaces that unravel a flow of spatial movement around the house. The Aluminium Cabin is a captured thought of a beautiful array of spaces that seem to float above the sea and are a visual ecstasy to passing yachts.
Photos By : – Nils Petter Dale