Designed by Andre Eisenlohr for a couple, the Eucaliptus House named after the pillars used for structural support to the roof and substructure is based on a sloped terrain in Sao Paulo, in Brazil. The house is a holiday home, for the couple, where the bathroom divides the couple's bedroom from the main living space. With bare essentials needed for the couple, the house is neatly spaced and organised into various compartments. With the entrance, the living hall, followed by the kitchen and bathroom, the structure winds up with the bedroom.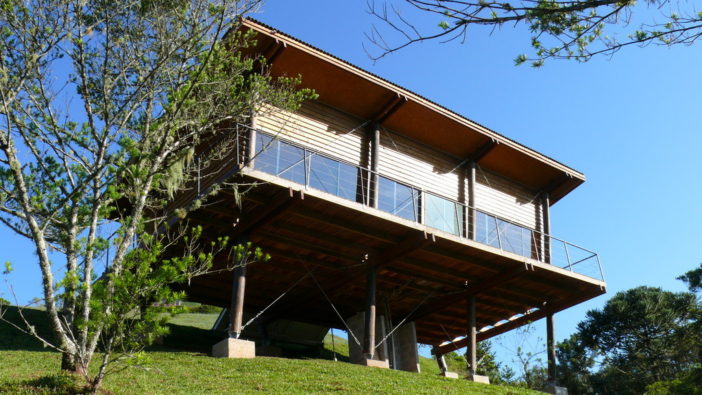 As the site is sloped, and the ground is moist, the need for metal connectors arise that support the four angled reinforced pillars made from eucalyptus wood. The use of angled pillars enlarges the vastness of the rooms and gives a comfortable stretch to the house that is adjustable with zero errors for failure. The compressive strength of the pillars lends durability for the house to be lodged perfectly in the moist ground. Besides the pillared support, the house is approached by a steel deck that envelopes around the house giving away splendid views of the lush green valley.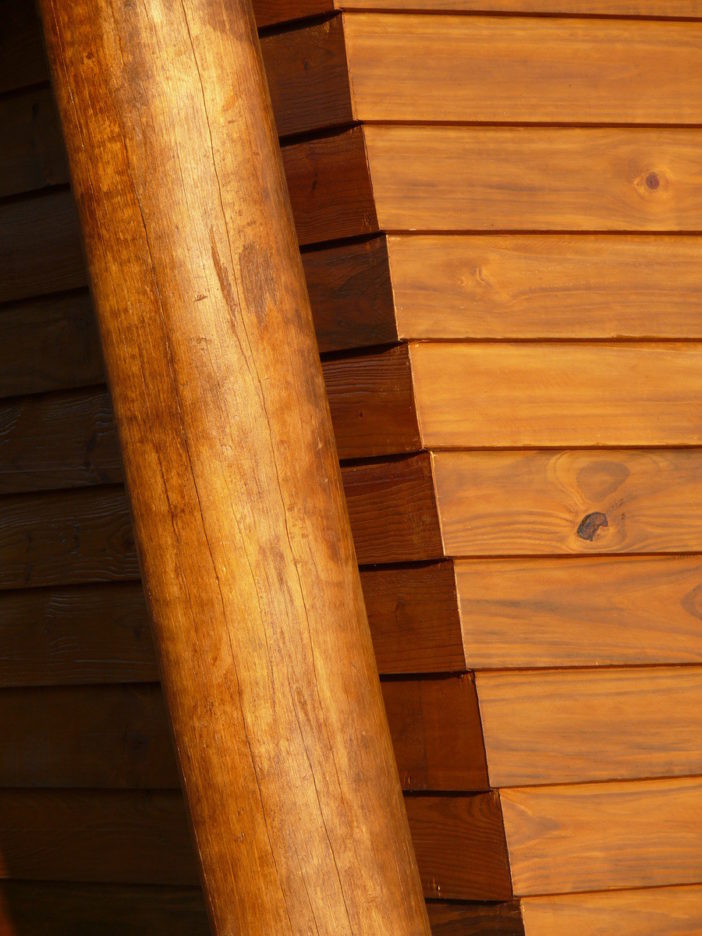 Being an eco-design, the architect has employed the use of recycled wood, salvaged roof tiles, and pre-fabricated wooden planks and locally available wood flooring for the house, thus, reducing the construction costs by one third. Moreover, the house runs on solar powered panels, passive ventilation techniques, on board gas, and energy pipes with thermal insulated walls. The house is high on energy efficiency and is a perfect model for low cost houses to be built on sloped terrains. Offering exceptional design ideas, Eucalyptus House is a varying housing type that fits the bill of the client and is a paradise retreat to view the green woods of Brazil.