Designed by 3XA, the public space in Gora Pulawska, in Poland, is a recreational open ground located below the busy street levels. Primarily, the targeted audience is the nearby residential community where an unused parcel of land stands converted into a zone where the community gets together to interact, host events and spend time with nature making such design ideas to become a source of inspiration to the others.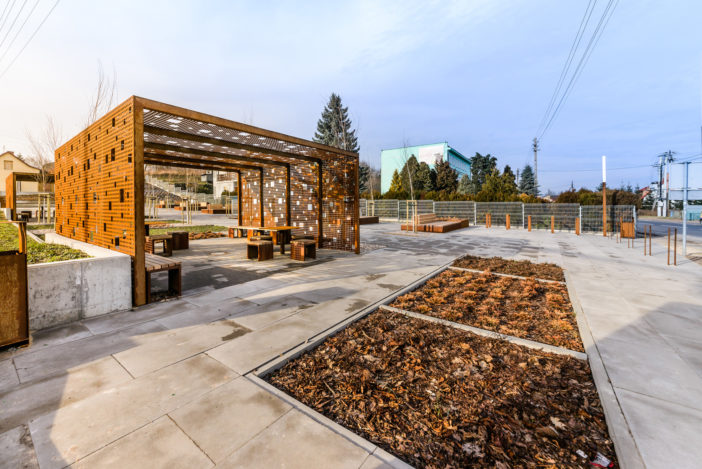 Each of the zones stands meticulously designed, where simplistic structures made from corten steel stands fashioned into low height seats, planter boxes, lanterns, overhangs, trellis, and for a sheltered arbour, as well. In addition, the open land is strategically designed with levels, green landscape and trees, which shelter the wooden seats.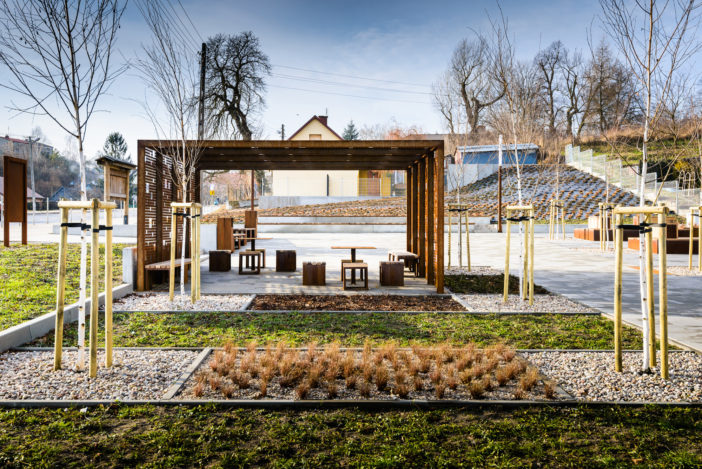 The corten steel for the arbour shelter stands punctuated with holes, which filter in light and illuminate the seated arena. Moreover, the wooden seats lined with a strip of oak ply and moulded with corten steel lend a unique appearance to the landscape. Essentially, the whole concept of the open land is to integrate the design in such a way, where every need stands met by the various configurations of the wooden seats and platforms.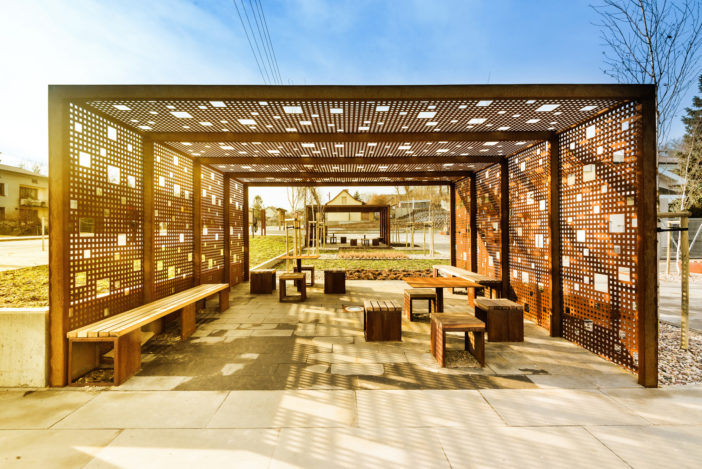 In addition, the vegetation is of plants, which can thrive on less water and still maintain the plush look of the landscape. The use of cement pavers, stone pebbles, raised embankments and dry earth seamlessly integrate with the corten steel arbours and wooden seats. Similarly, the segregation of the open land in specific seating zones proves to be an interactive ground, for the community, which brings cultural-social aspects to a more enriching experience.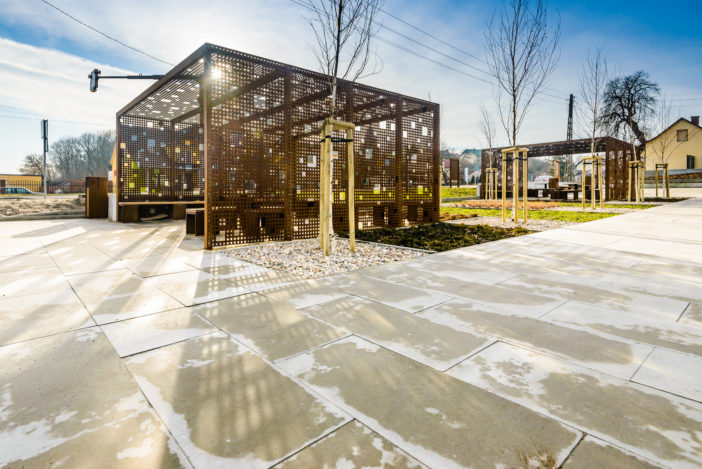 Being a rectilinear layout, the use of pocketed spaces with regular lot sizes increases the opportunity to host various events and utilize the space as needed. On the other hand, the difference in levels stands highlighted by the well-thought landscape, which segregates the open space for a pathway and for seating needs.
Photos By : s.zajaczkowski