Designed using Bamboo, the Restaurant at Greenville in Jakarta, is by DSA+s where diners sit under overlapped flat bamboo roofs, constructed at various ceiling levels offering some out-of-the-box design ideas to the visitors. These bamboo roofs are the main highlights of the restaurant where they act as the dominant structure and enclosure, to protect the diners from heat, rain, and winds.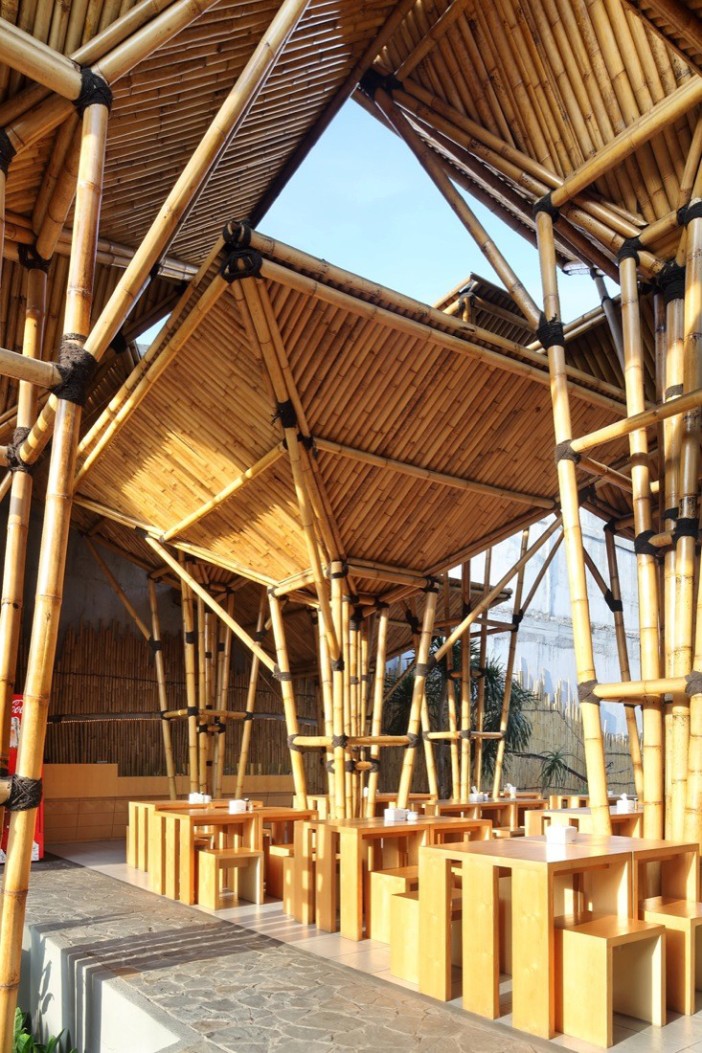 Other than these horizontal bamboo-roofing structures, the restaurant is free from any sort of vertical enclosures and remains open to embrace the exterior surroundings. Likewise, the seating arrangement of the restaurant is on an elevated podium, built of brick, which elevates the entire façade from the ground level.

Conversely, there is four bamboo roofs at three various ceiling levels, which overlap each other to shelter the restaurant. Moreover, each of the bamboo roof remains held in place, by four additional bamboo poles, tied together by means of a traditional rope called tjauk, found locally in the region. The rope ties the poles together to each other alternating bamboo structure, to render strength, support and durability for the entire frame.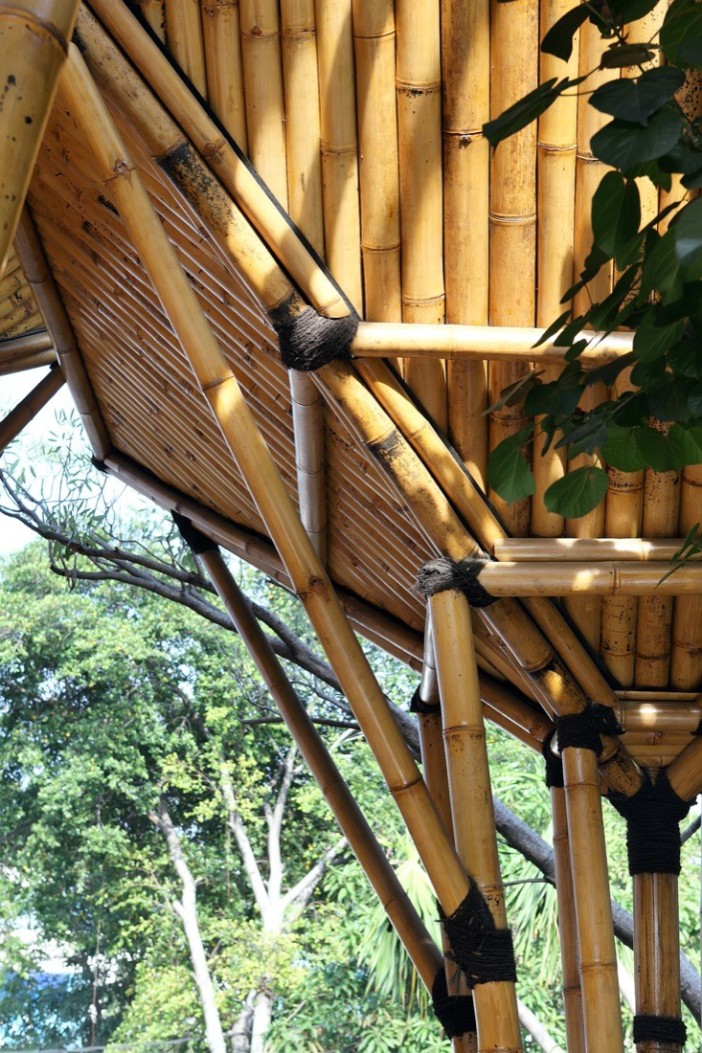 Alternatively, each of the bamboo roofs is magnanimous in size to shelter the entire restaurant from rain and sun. Conversely, they act as efficient water gutters to drain water and keep the structure from becoming moist and filled with holes. On the inside, the tables, and chairs made from recycled timber are simple and elegant, with a straight edged classic leg and a narrow seating area. They remain toppled over one another and stacked as a cuboid form, during leisure hours, to make room for concerts and to hold events, as well.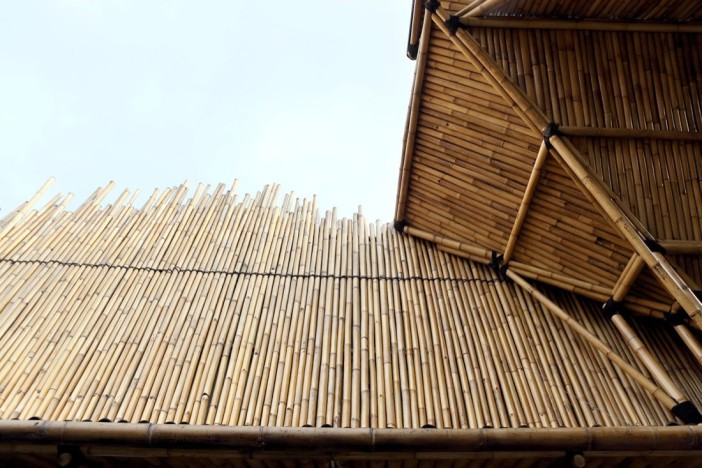 It shelters and is an iconic structure, dismountable and easy to assemble and erect wherever space is available.Overall, the restaurant is a huge hit with the crowd, mainly because of its roofing structure, and the ambience it provides, unlike an enclosed space.
Photos  By : dsa+s