The Tea Mountain is a creative tea store, designed by the A1Architects in Prague, Czech Republic from the 19th-century vault domed structure. It is a quite a small space for a tea store, but has been innovatively re-designed by the architects by highlighting the 2 vaults in a dark and light shade that makes the tea drinking experience a memorable one. Inside the store, customised handmade tables fitted with a charred pillar add more depth to a small space. The key in designing small spaces is to create focal points at specific spots so that the eye gets trained to instantly look at them rather than a space.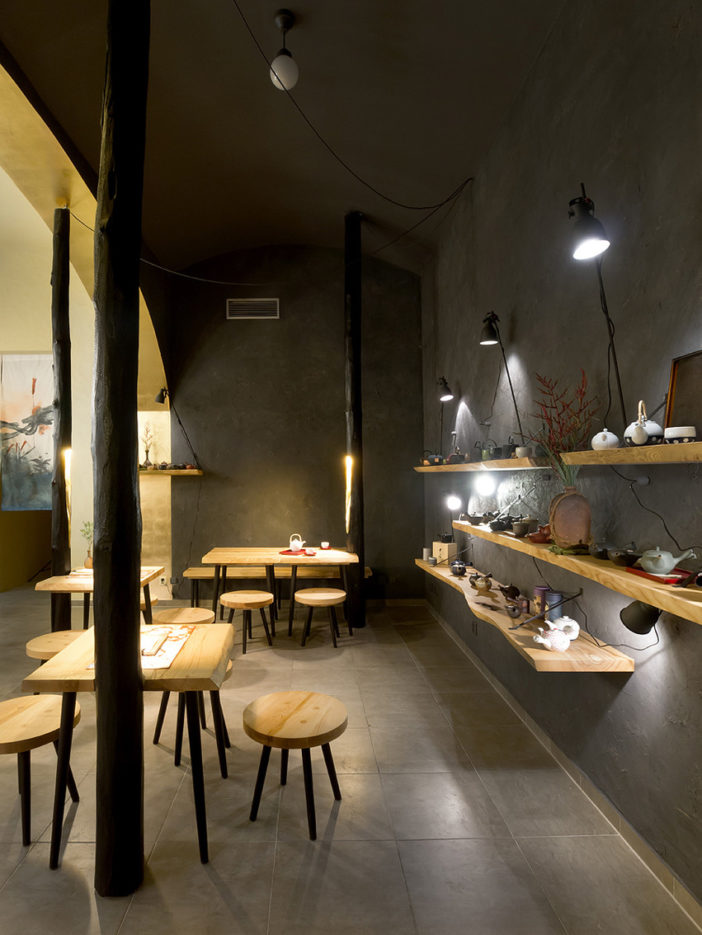 At the tea store, the main hall is divided by a vault right at the centre, where one-half is designed for seating with display and is given a darker charred tone, whilst the other half is vibrant with earthy tones for the wooden counter where tea is prepared and billed. Moving inside the vault, there is little room for an office desk with a quick U-turn leading to a compact restroom. The black charred wall with pieces of straw and charcoal on the surface makes it hard to miss the nostalgic ambience where ash wood display shelves hold various tea products from around the world illuminated by wall supported luminaires.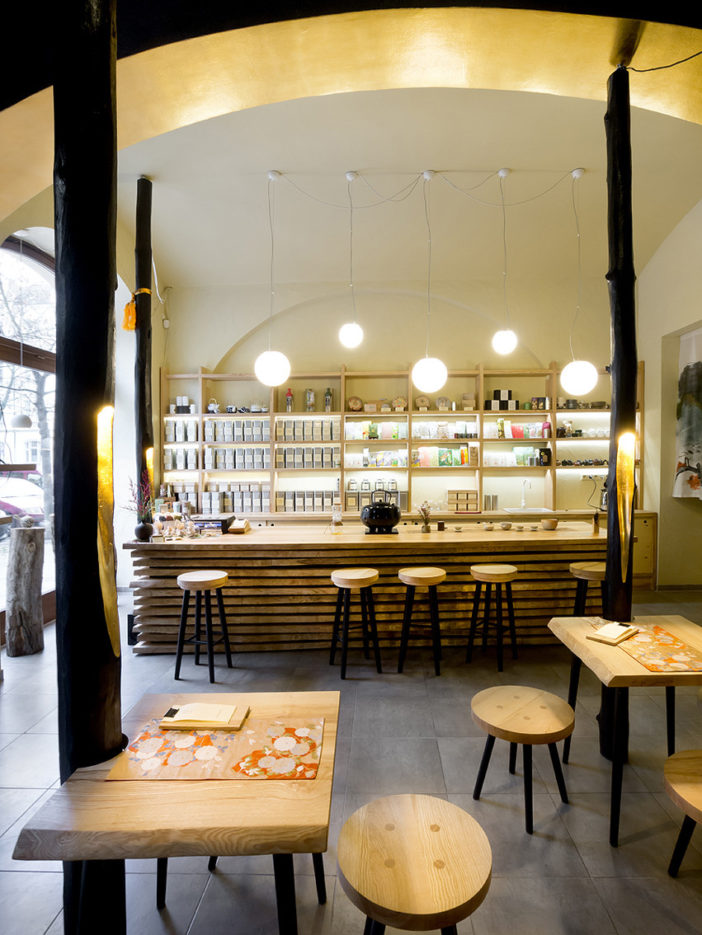 The interesting aspect of this tea store is the customised table, with the charred pillar that is hollow in the centre, to hold a glitzy light. It looks like a sparkle of yellow light shining out through a black hole, which sheds light on the odd squared pine wood table with black steel legs and round seats enhancing the interior decor. The charred pillar is designed to have a slit that holds the table and is visually a treat to the eye. With a simple and yet minute design details, the tea store is worth to savour a cup of tea.
Photos By : A1Architects – MgA. David Maštálka