Designed in a serene and tranquil wood retreat, the Tree Hotel by Tham & Videgård Arkitekter, in Sweden, is a wooden cabin suspended to a tree stump offering both innovative and eco-friendly design ideas. It is a modular structure of four metres by four metres, fabricated with a 12-inch plywood and layered with additional thermal insulation and rubber gaskets for protection against rain and breeze.
In particular, the cabin is a cuboid frame with a layer of reflective mirror on the outer façade and with plywood on the inside. The mirror glued to the plywood, by means of an adhesive tape, reflects the surroundings on its façade. On the inside, the layout of the cabin stands segmented into two modules where one module encompasses a king size bed and an attached toilet while the other module has a study table with two single chaises facing the bed.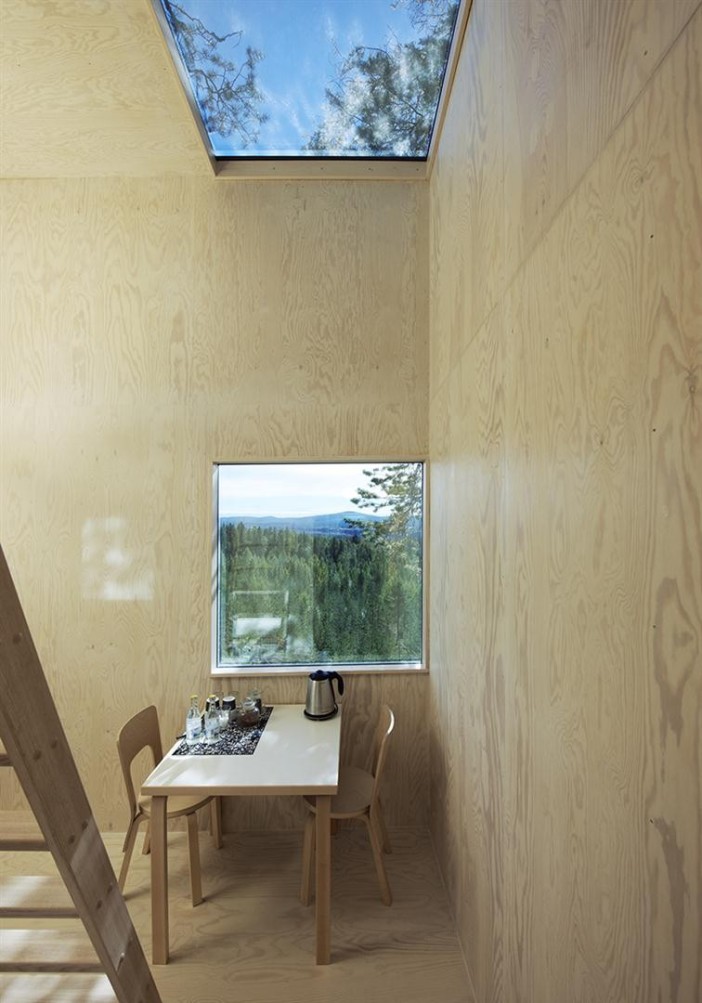 On all the four sides of the cabin, a glazed window pane filters the external light and illuminates the interior. Likewise, the entrance to the cabin is via a wooden bridge trail from the ground, which stands supported by the adjacent tree trunks. The whole structure of the cabin, fabricated and assembled on the site, is perfect for a weekend retreat for a couple.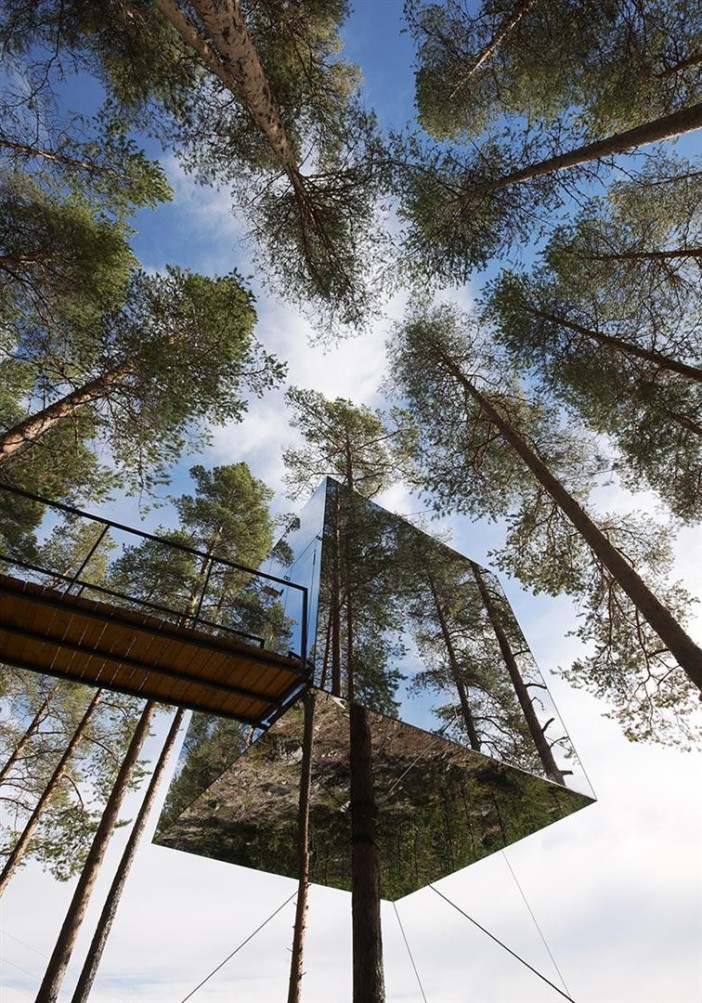 Moreover, the external plywood is a layer of various materials, and mineral fibre fitted to the plank, by means of extruded aluminium profiles, for added strength and support to the tree. Each layer of the plywood stands fixed with a rubber gasket, to prevent rainwater from entering the cabin.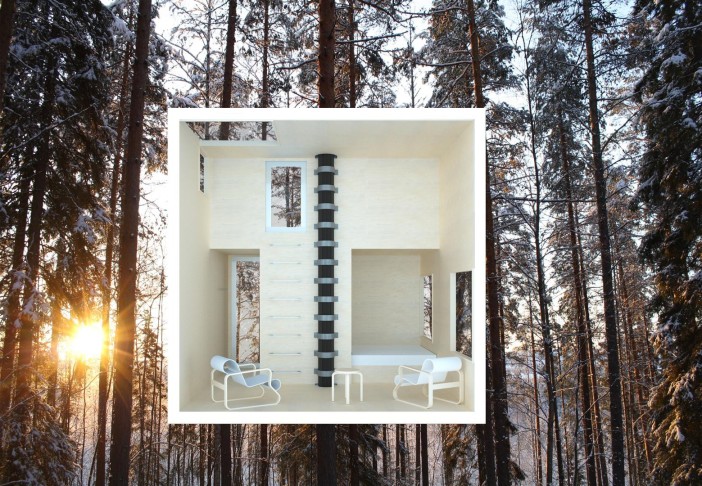 The central core of the cabin, fixed to the tree trunk, stands secured by means of a circle clamp, screwed in place with the plywood. Overall, the cabin is a successful prototype, which in future will adapt to various other spatial configurations, constructed using limited materials and short span of time with a minimal budget.
Photos By : Åke E:son Lindman