Unlike a typical beach house that opens up to the sea, the Vault House designed by Johnston Marklee is a spatial typology using vaulted ceilings in Oxnard, California. The house is raised off by 2 feet from the sandy floor of the shore, to prevent structural collapse, and also, to let the tsunami waves pass through the house in bad weather conditions. With the use of limestone for floor and walls, the house is designed to withstand the corrosive nature of the salt water and humid conditions of the coast.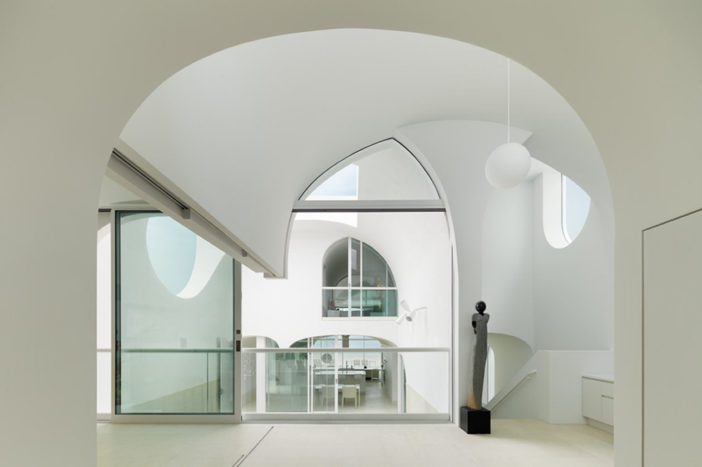 The house is designed into 3 levels that occupy the first floor, a split level, and the second floor. Inside the house, the architect has refrained from adding too many details, to highlight the vaulted ceilings. Another fascinating aspect of the house is that the vaulted ceilings appear to go in a single direction facing towards the beach, which offers undulated views of the coastline. The ceiling levels are comfortably placed to give a spacious feel to the hall and central courtyard that connects the other rooms in the split level. Indeed remarkable design ideas and concept!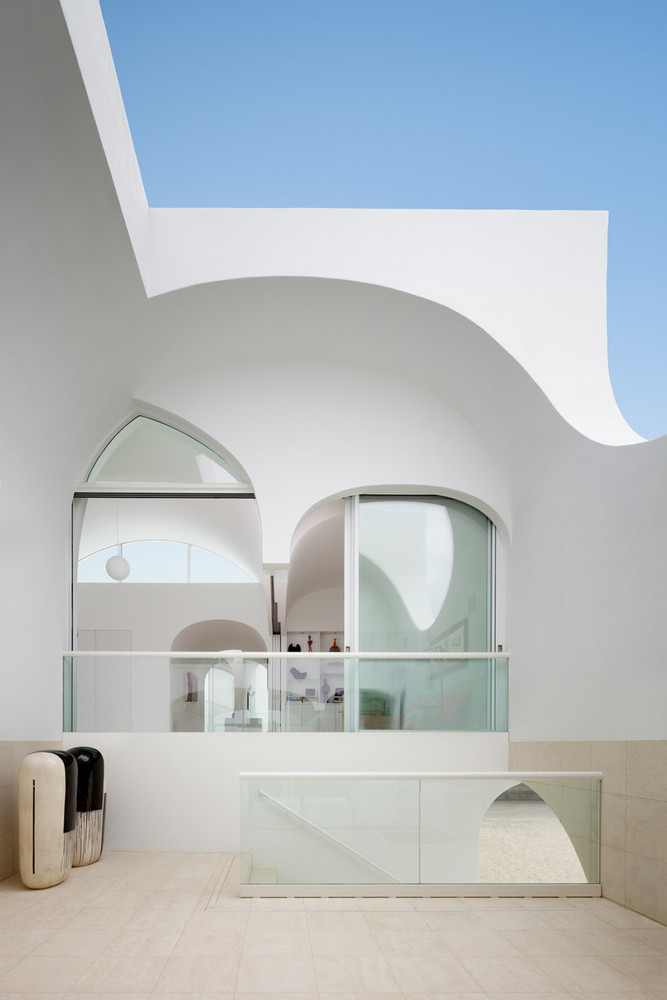 To design the vaulted ceilings, the spatial arrangement of the house was studied and designed, such that each vaulted space had a specific function. Moreover, the architect has introduced hemispherical domed openings in the facade to give away glimpses of the house and the surrounding beach, with natural daylight passing through them, sifting the cool wind breeze. The architect has used white as the predominant colour to the facade and the internal walls and ceiling of the house to essay a calm and rhythmic effect to the house. Overall, the Vault House is a unique design composed of alternate ceilings that take spatial layouts to the next level of housing concepts.
Photos By : Eric Staudenmaier