The Superbude 2 designed by Dreimeta in the city of Hamburg, Germany enjoys the combined effort of a hostel and hotel accommodation in a new and brand rendered retro modernistic design. It is a multipurpose accommodation, which can house close to 280 beds for people working and studying or visiting Hamburg. The interiors are painted in refreshing yellow and contrasted with black and white that enhances the interior décor of the bedrooms also known as "buden" by the locals. The buden is designed to have a guest lobby, large dining room, with a kitchen and other added amenities deemed to be usable for the inmates.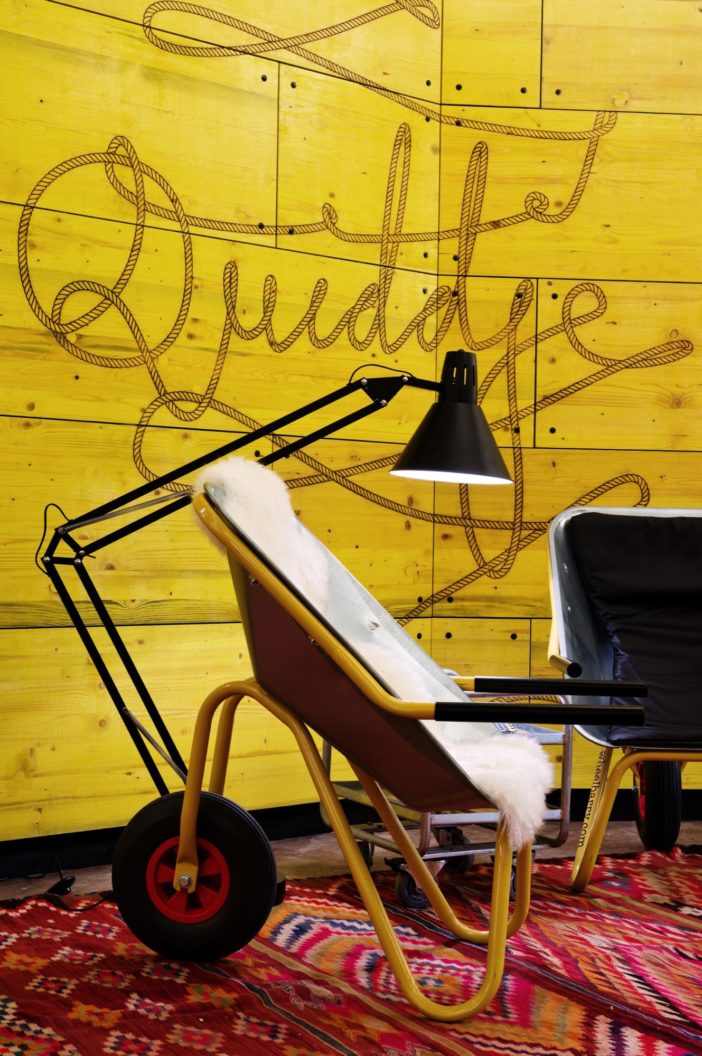 An interesting aspect of the "Buden" is a 50 metre long yellow concrete panelled wall that stocks all the necessary amenities from water coolers, guest seats lounge, racks, storage shelves and internet cubicles. It is a design in details that make all the difference to this multi-facility accommodation that brings a new lease of life to the different kinds of beds, tables and storage spaces for the inmates. There are beds that can be stacked, slid, pulled right out and be hidden from sight all at the fraction of a second to make room for more people.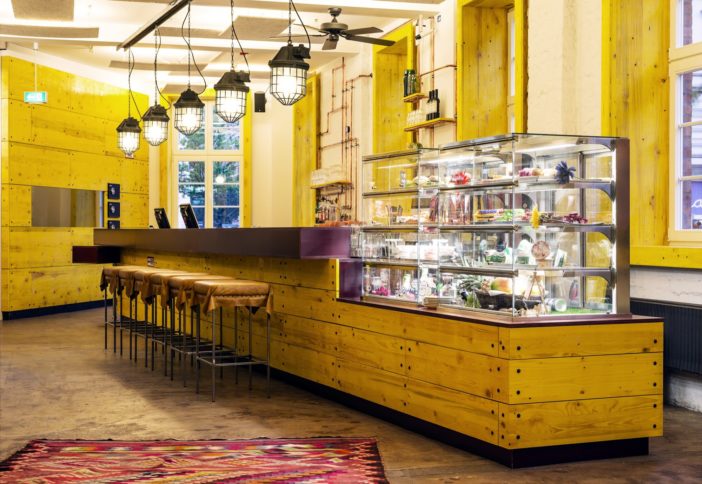 Besides the intricate and innovative decorum of the buden, there are newspapers of the Hamburg city stuck to the walls to create a timeline about the culture, history and happenings of the place. They are more like wall papers that complement the bright yellow beds and black walls. Another aspect is the use of "rope" all over the place that connects the various elements of the accommodation and is sketched over the flooring, roofing, and walls to tie in a harmonious effect. On the whole, the buden is a hostel designed with the comfort and luxury of a hotel using everyday use items in a different and innovative form.
Photos By : Steve Herud