The Ramen Bar Suzuki designed by 07BEACH in Vietnam is truly inspired by the pork noodles and is represented in the form of a mosaic wall art, seats with pendant chandeliers and undulated steel screens. Each of the design element incorporated in the restaurant is connected with the soupy noodle, where seats are designed like ramen bowls and noodles in the form of undulated steel with white lacquer finish and paired with an interesting graffiti of the soup on walls. It is a blend of creative artwork, where the architect has stretched the limits of giving the Ramen Bar a palatable ambience.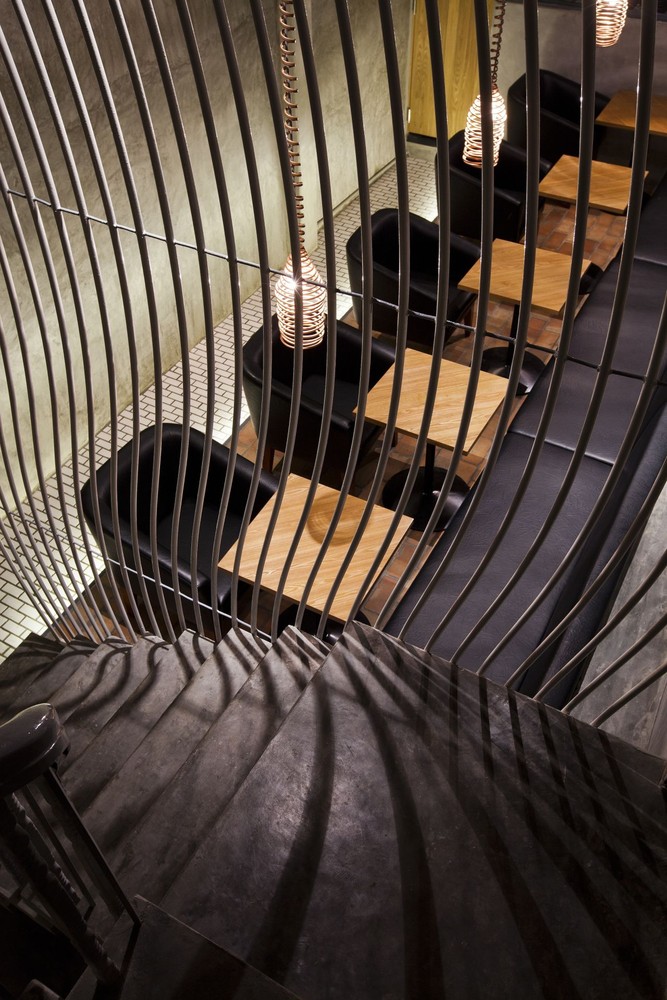 With 2-floor levels, with a seating capacity for 45 diners, the interior décor is a lot more relaxed as the main focus is on the seating arrangements and lighting. There is a cluster of fruity orange coloured round chairs for the smaller groups whereas white ramen bowl shaped seats are introduced for a more intimate dining experience. Other flexible seating arrangements are done by using the s- shaped sofa units that can be broken down or paired for large or small groups. That is a lot of advantage for people to sit together or break it down to just two or four with a table.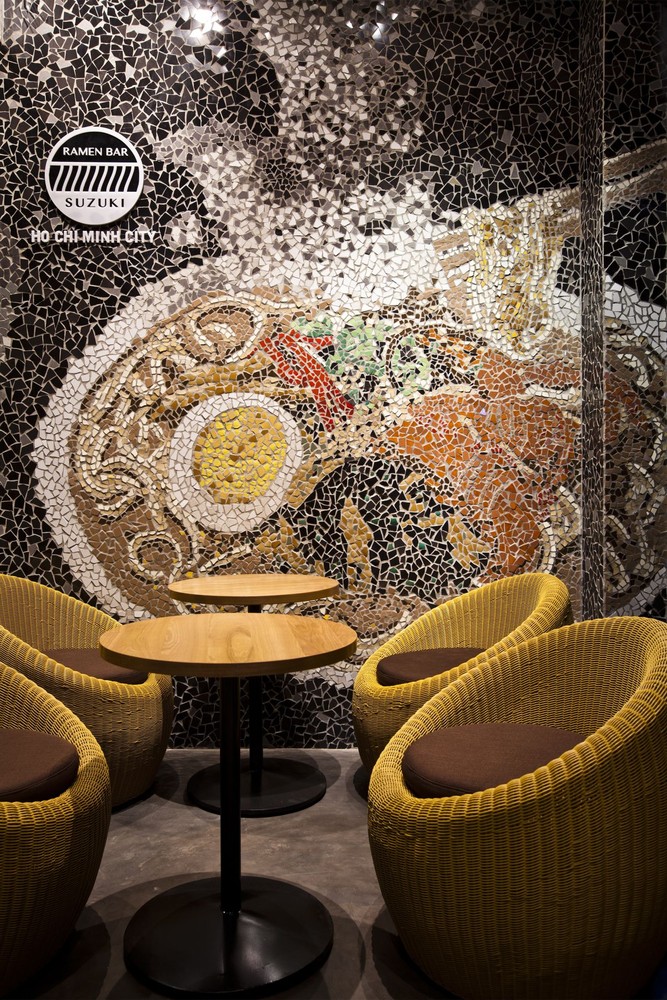 Moreover, the combination of wood for flooring, exposed concrete for walls, and undulated steel as a screening panel for the stairs and pendant lamps using steel wired mesh perfectly tie the décor in a harmonious unison. With graffiti and steel art, paired with a splash of bright, warm colours, the mood and ambience of the restaurant is sparkly and very energetic, as well. A well-thought and executed design, the restaurant speaks volumes about its speciality in pork noodle soup with so many design elements and is definitely a visual delight to the eyes.
Photos By : Hiroyuki Oki