The Owen Launch designed by Tacklebox Architects is an international clothing line located in the streets of New York. It is an initiative, where the architect has decided to bring in an earthy touch by the unusual use of brown paper bags, exposed brick walls and red oxide flooring, with a ramp articulated by the use of flint stones and pebbles. It is a cleaner look and unlike the usually designed bright fashion stores, the architect wanted the space to open up and allow the shopper to take in the volume one at a time.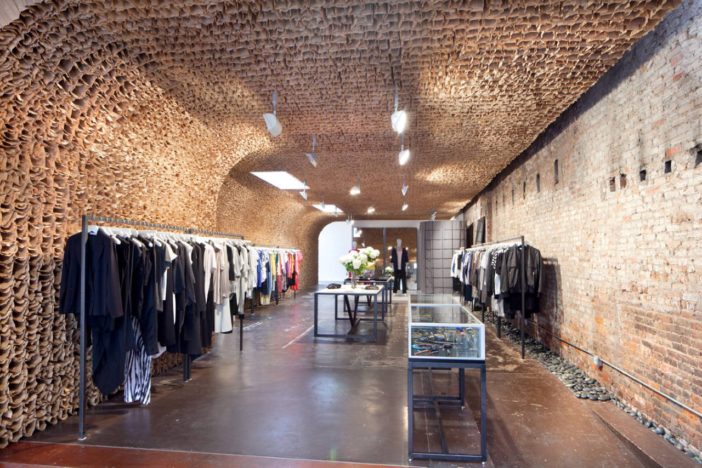 With the use of brown paper bags, the architect has created a fabric like membrane that is arched from the floor to the ceiling and rests perfectly onto the exposed burnt brick wall. The use of quartz slate for the tables and wrought iron steel for the legs beautifully brings across the subtleness for the display of varied fabrics. It also has a movable steel rail for display of clothes with fitting rooms towards the side. Moreover, the use of polished red oxide for the flooring brings out the glossiness of the space and gives a rich colour to the boutique.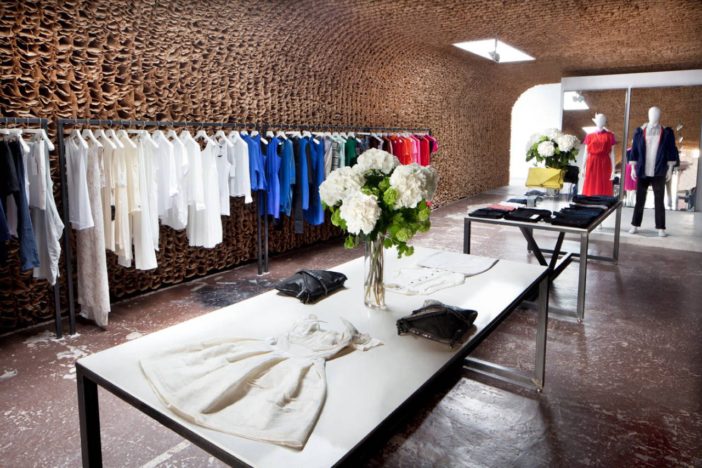 The essential need of the boutique was to retain the natural tones and textures of the material and bring out the vibrancy of the displayed clothing line. Moreover, the use of paper bags creates a honeycombed pattern that rises from the floor to the ceiling and has good acoustical properties. A very elegantly designed fashion boutique, the Owen Launch has a classic finish and is one of its kinds that have an understated style factor. On the whole, the boutique defines the future of fashion clothing line without underplaying the interior décor and the use of the materials. It is definitely going to be a store for all seasons where the customer is the king.
Photos By : Juliana Sohn for OWEN