MRQT fashion Boutique, designed by ROK, is an exclusive, informal clothing line for adults with a facade facing the busy street of Stuttgart in Germany. This boutique, known for its streetwear collections, is strutted against the backdrop of wooden poles from floor to ceiling, which appears to depict a smooth rise and fall of an undulated textured fabric. In other words, these wooden poles are the only design elements that draw attention of the passer-by to the store.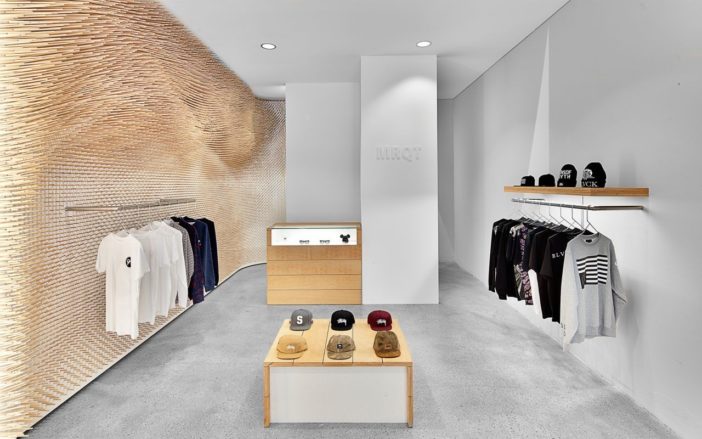 Moreover, each wooden pole faces a different position with varying lengths, illuminated by a soft light emitted from the background. These wooden poles held firmly in place by a plywood backing are of a full height and sweep across from one side of the wall to the other before terminating as a curved end.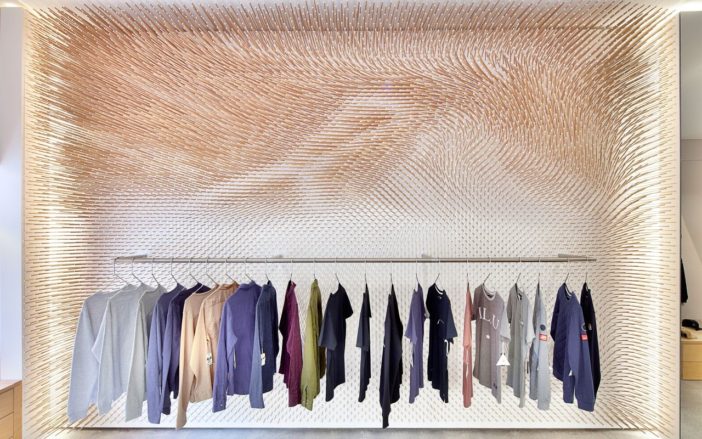 In addition, the monotonous stretch of the wood backdrop has a breakup, by introducing a full height frameless mirror, in the centre of the wall. This rendering of the featured wall enhances the minimalism of the store, where the rest of the wall, painted in white depicts a blank space with steel hanging rails for clothes.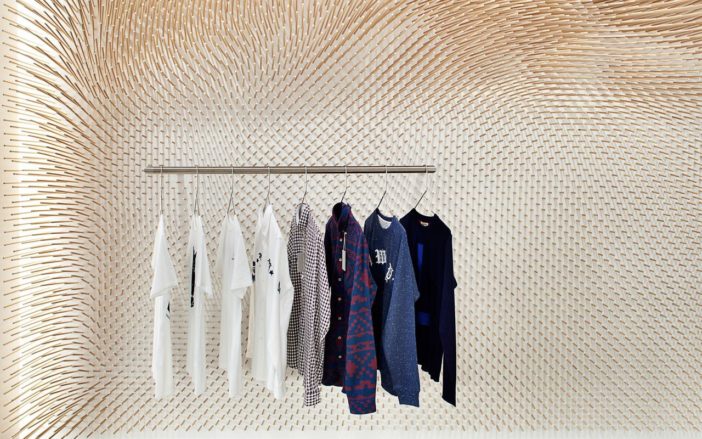 Likewise, the store has four island display units made from beech wood to exhibit accessories related to informal clothing wear. These low height display units are tailor-made and drive the buyer to move around the space to visualise the subtle changes radiated out by the featured wall from various positions.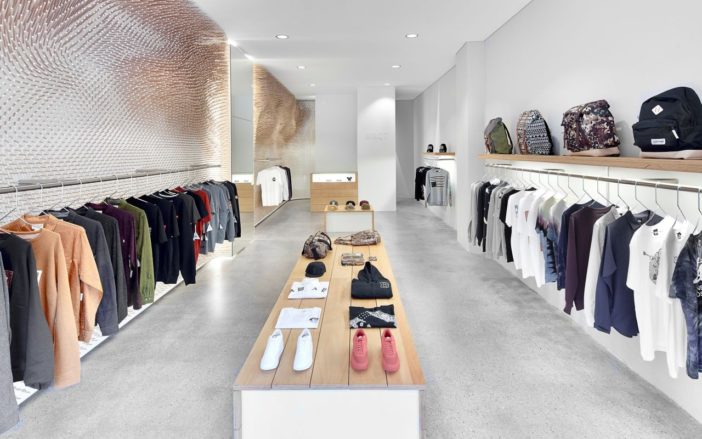 In this case, the interior décor is simple and straightforward, concentrating on a feature wall that ties the store in harmony with the clothing, lighting, and display in a seamless manner. Above all, the essence of the store, depicted as a fabric by the wooden poles is a fabulous and innovative idea, which promotes minimalist design and creativity in a small space.
Photos By : Daniel Stauch