The Son La Restaurant, designed by Vo Trong Nghia Architects, in Vietnam, is a multi-culinary eatery, where the extensive use of bamboo for the overall form and interior is outstanding. This restaurant displays the pastoral countryside of Vietnam, with its mesmerising mountains capes and tranquil surroundings to urban residents, thus bringing them a step closer to nature.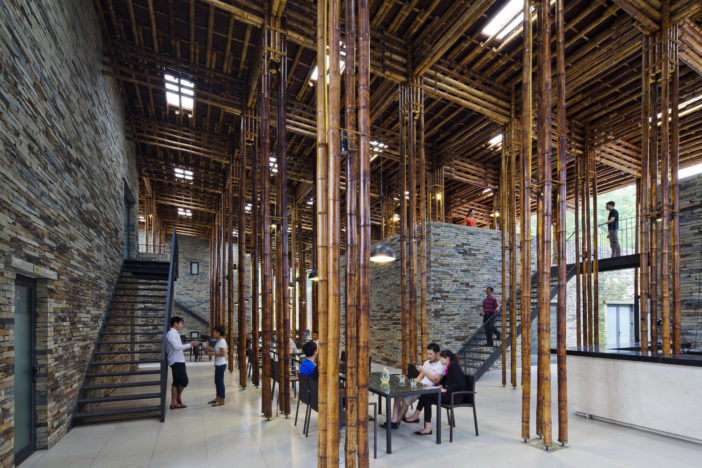 Accessed by means of a car from the city to the restaurant, the journey is tedious, owing to the rough terrain of the forest, but nonetheless, it is a visual delight to the eyes. Likewise, the transportation of materials and labour proved to be daunting task at the initial phase, and as a result, the need to use local materials such as bamboo and rubble stones, seemed to be a viable choice.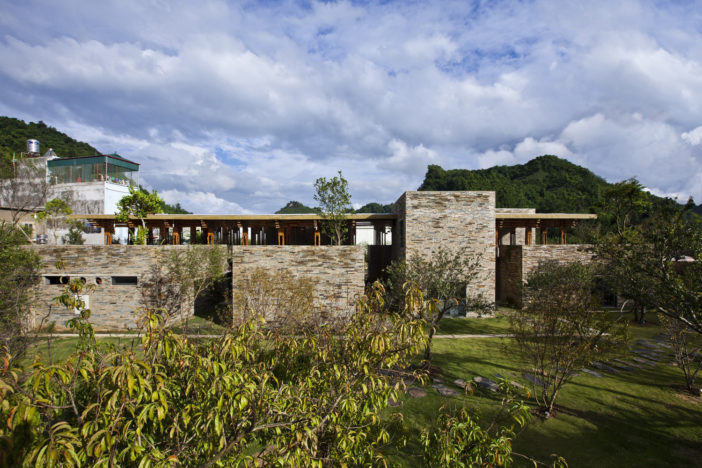 Moreover, with a hot and humid climate, prevalent all around the year, the use of open spaces proved to be effective and to keep the heat from building up inside the restaurant. In view of this, the composition of the restaurant is of a mixed-use with more than two-third of the space for open court dining, whilst a smaller ratio is in use for air-conditioned dining units.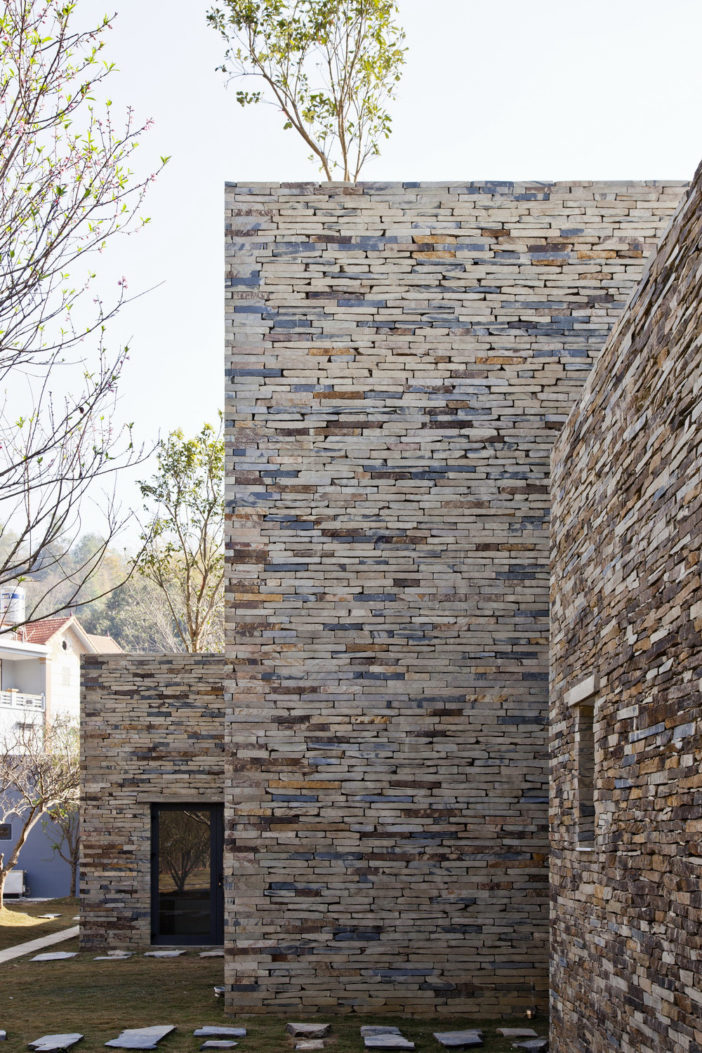 Other salient design ideas and features include the approach of multi-entrance points to the restaurant that faces the natural terrain of the forest and rivers. Likewise, the roof structure and the structural framework for the restaurant stand tied with the traditional use of bamboo construction techniques, with interweaving patterns. In addition, the high ceilings retain a plain old textured appearance, which complements with the surrounding trees and mountains.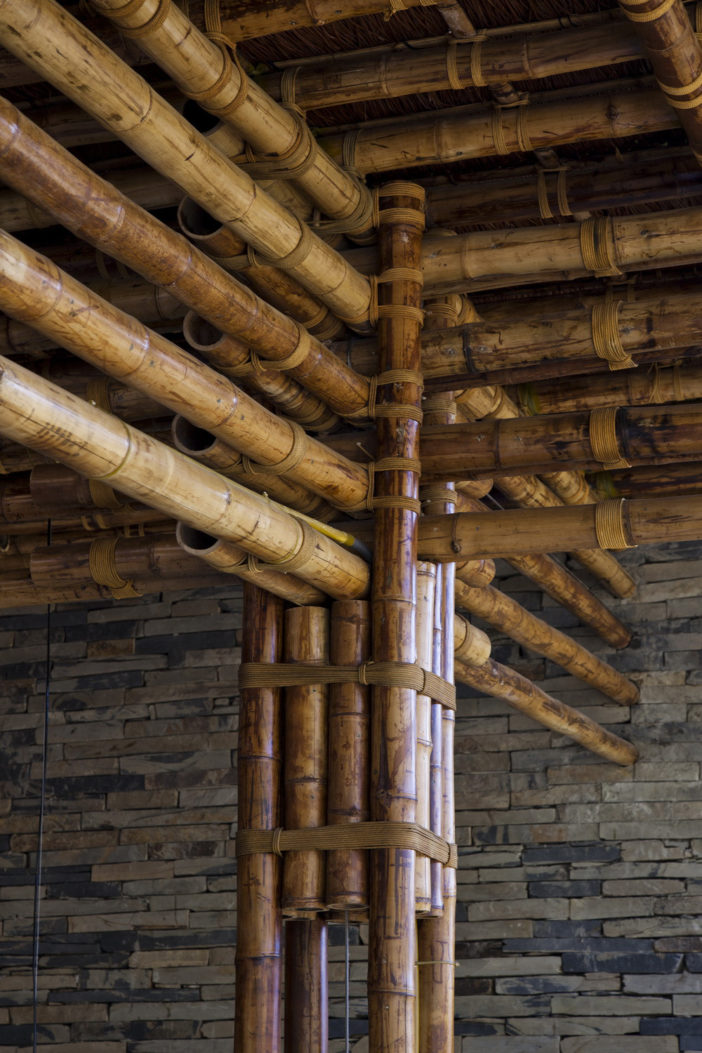 With all such fine details in place, the exposure of natural daylight to the restaurant is taken care by means of open skylight spaces and recessed openings in the stonewall. In essence, this restaurant promotes sustainability using local materials with a rational and practical way for others to follow on.
Photos By : Hiroyuki Oki