The Yamakawa Rattan showroom in Indonesia, designed by Sidharta Architect is known for its varied furniture collections weaved using rattan fibre. It is a 2-storey structure with a mezzanine and has a glass facade with boxed plywood frames that projects the store in its frontal elevation. A very unique space, the first tier has a raised acrylic platform for the display of furniture on either side of the showroom. There is also a white laminated reception desk with a display step behind it with a stair leading to the mezzanine.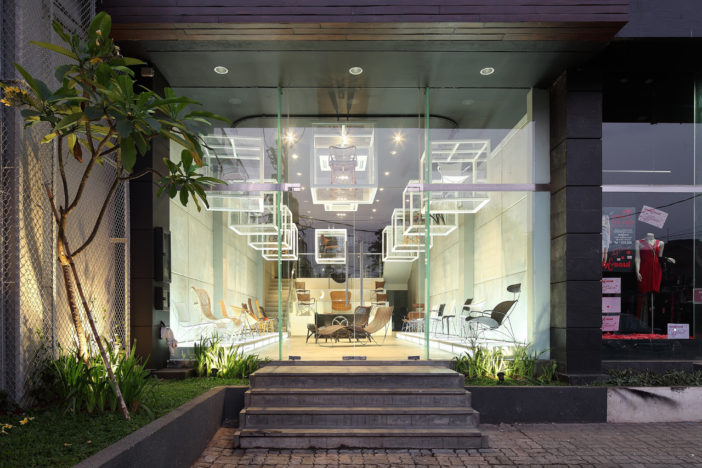 At the mezzanine level, the showroom has a unique display of furniture in an encased frameless glass structure that is hung from the ceiling using conveyor belts. There are about 5 such hanging glass cubicles on either side of the showroom that are set to rotate at fixed intervals of time. The rotation helps in giving the consumer a clear visual of the furniture as it turns around, and this can be viewed right through the exterior facade at the street level, as well.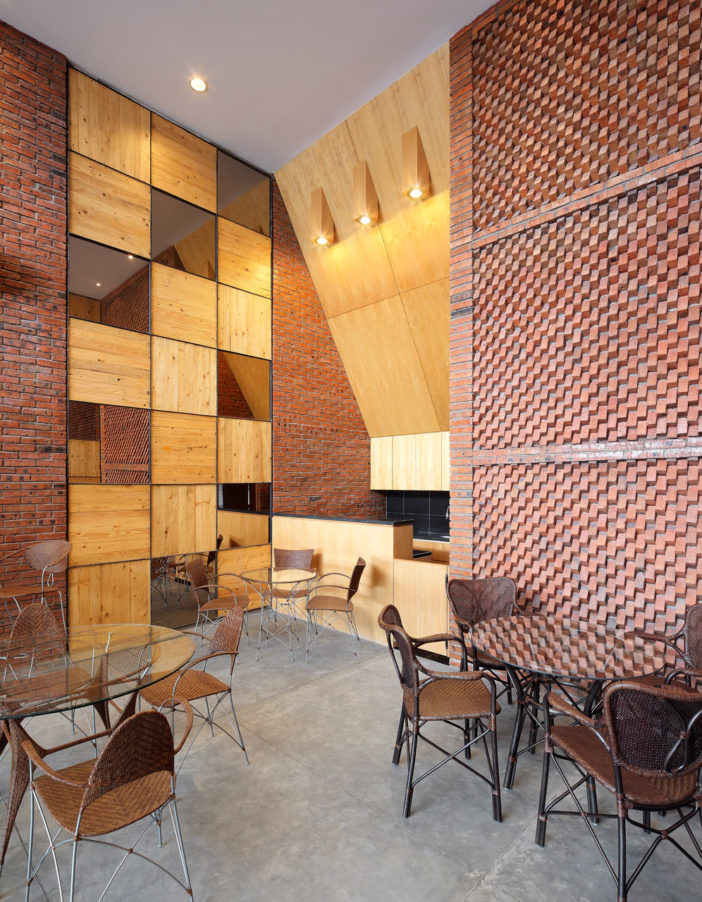 On reaching the mezzanine level, there is an office room with a staff restroom, and the staircase leading to the second tier has a wooden texture room with living room furniture's on display. It is designed with a wooden wall that brings out the natural textures of the rattan furniture and helps the customers to feel, sit and experience a comfortable shopping time. Moreover, the exposed brick wall and the use of bronze plates for reflection on the walls add a new dimension to the space offering some innovative design ideas. At the third tier, a ramp is used to reach the coffee bar where a casual setting of coffee seats decks about the small space and makes it cosier and an enjoyable one too. On the whole, a very structurally detailed and minimalistic ally designed, the showroom is a definite show stopper for the rattan furniture.
Photos By : Sidharta Architect