wNw Bar designed by VO Trong Nghia is a 10 metre tall bamboo bar, with a 15 metre span in Vietnam, which caters to a number of social events and is supported by the concept of passive design principles offering some incredible design ideas. The bamboo shoots are grown in abundance in Vietnam and are also an eco-friendly and durable material to use for low cost construction techniques. It is known to have good acoustical and thermal properties besides being flexible and offering a better resistance support to the structure. The architect has used the bamboo poles in a bundled form, where 48 such fabricated poles form the core structure of the bar.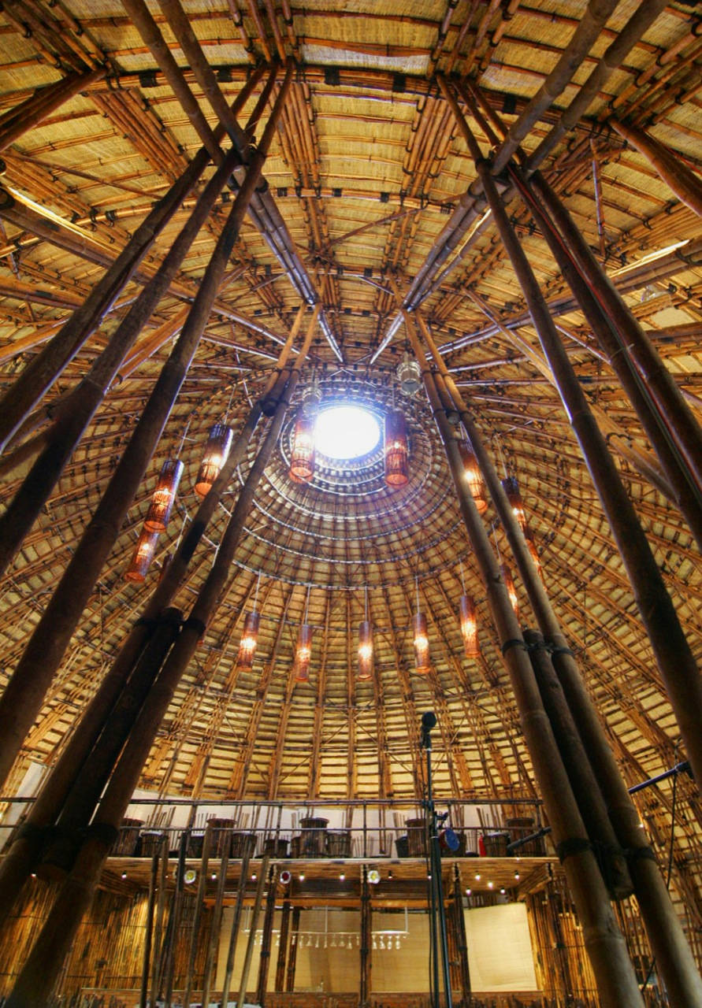 At the base, the bamboo poles are tied and strengthened by chords, with split ends to hold more bamboo poles to swing around and to form a domed structure at the top. On the inside, the structure is held by split bamboo strings that tie the inner core membrane of the dome. There is a circular opening at the top, which acts as a vent for letting the hot air out whilst the cool air from the artificial lake flows into the bottom of the dome and creates a comfortable microclimate inside the bar. The bar has a centre stage, where shows, concerts, and other events can be staged while, at the other end, there is a bar with a counter.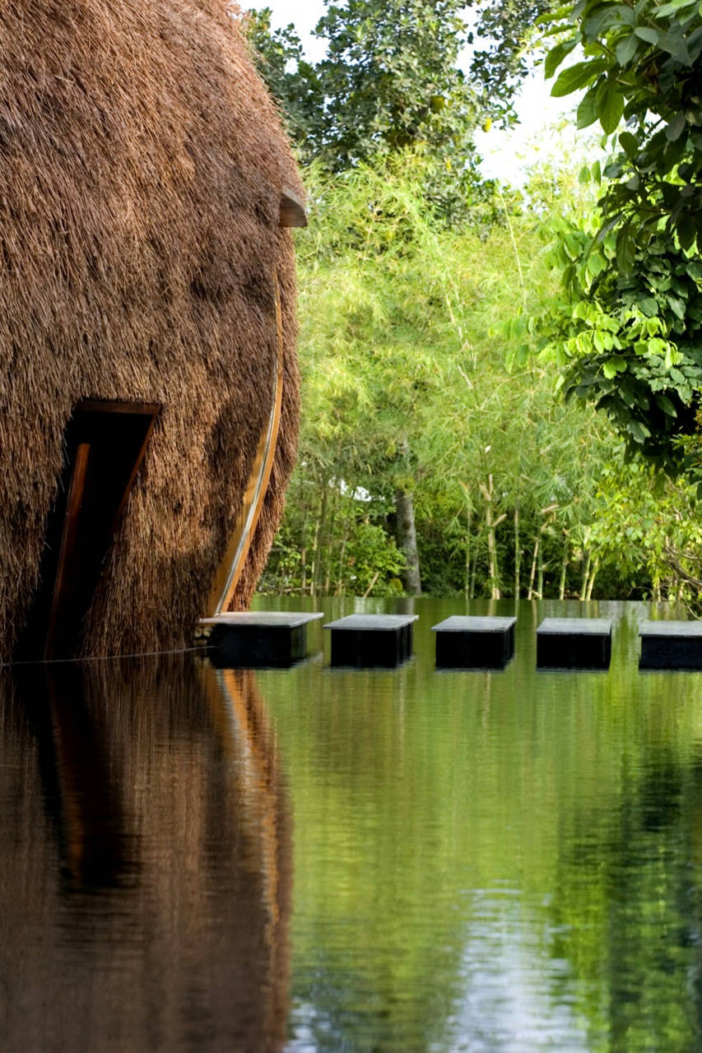 The bar has a single entrance from the landscaped court reached by a flight of stone steps hovering over the lake, whereas the other outlet is from the bar leading towards the washroom. There is also a semi-curved mezzanine reached by a flight of spiral stairs in wood and bamboo, which adds more room to the domed structure. It was an upheaval task in constructing and erecting the structure, but was worth the effort, as many people have started to take notice of the bamboo bar and is now a major centre in Vietnam for event organisations.
Photos By : Phan Quang