Donbracht has always been passionate about designing shower and bathroom products, and that's the reason each of their design is all about style and comfort feeling under the shower. Their products are designed with creative design ideas without diluting the basic elements of functionality, something that everyone expects in modern bathrooms.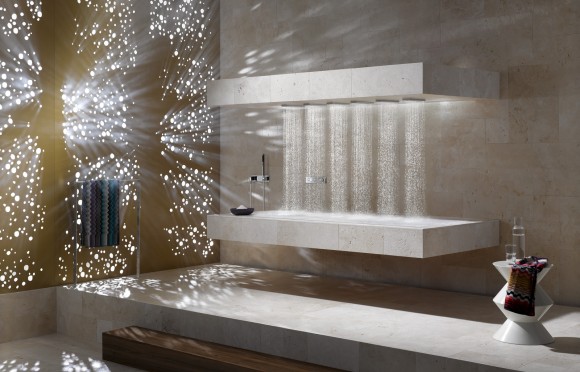 This intelligent and 'easy to the eyes' design is more modern than anything one can think of. Enhancing the level of relaxation that you would expect under the shower, this one features a design that offers a therapy with help of well designed shower jets. In the horizontal pattern, you have six very powerful bars that offer you a complete feel of being totally under water.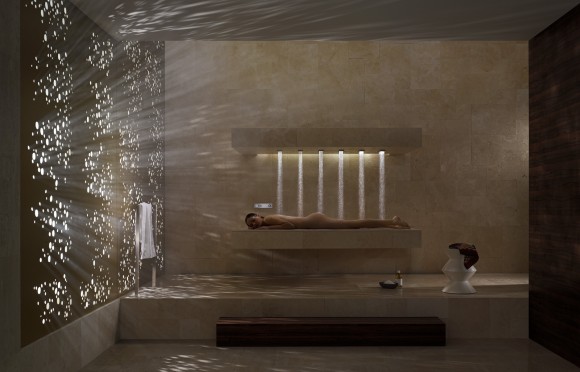 Each of the six bars has some well designed jets that relax and soothe the body after a tiring day at work. The bars can be controlled with a panel and offer you a large series of settings, which you can choose for varied kinds of shower effects. Some of the best effects include de-stressing and energizing.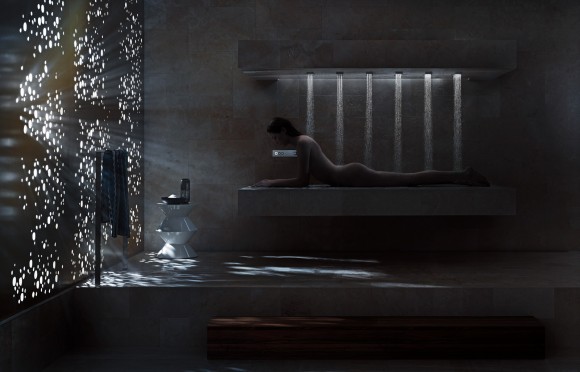 For ensuring the best feeling under the shower, Donbracht has given different pressures and temperature to each of the setting to justify the names. Cooling and distressing under the shower was never this easy. This Horizontal Shower from the brand can be used in large spaces where design ideas are all about calmness. Now, you can enjoy a shower on your back or front, while you are lying down in a desired position.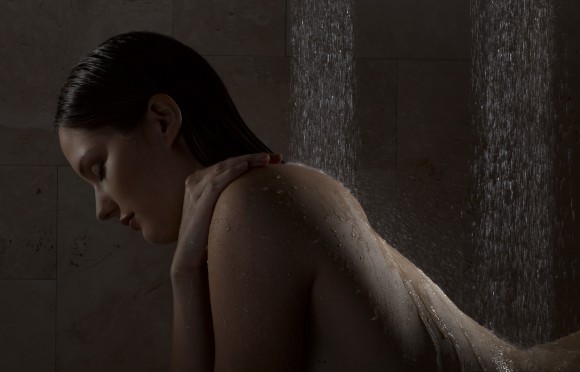 The use of technological and large number of settings is also an aspect that sets this one different from the common showers. More like a water masseur, this product deserves to be praised because the time one spends under the shower is totally about being at ease. Get your dose of soothing hormones with every bath with six jets massaging you!