Prandina is a complete light design company from Italy with an experience of thirty years. Known for being one of creative companies around, Prandina comes with lighting solutions that meet the style requirements and the functional essentials of modern homes with same ease.
TIARA from Prandina is one of the hanging pendant lights designed to offer direct lighting. The main structure and the ceiling rose of the light come in metal, while the diffuser comes in brown class painted inside. Ideal to be placed over a table or any pool play area, this light comes in three basic colors namely white, black and ivory. The simplified design works well with almost all color and interior decors.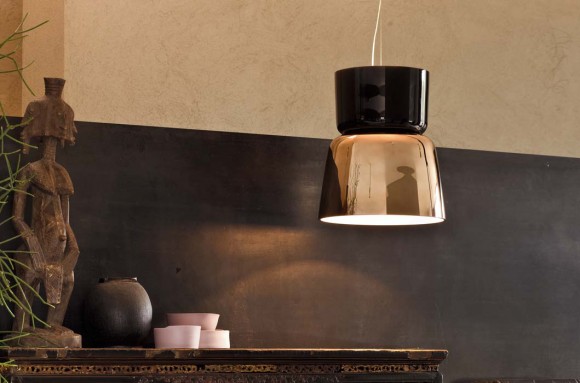 BLOOM is the suspended lamp that offers direct/indirect/ diffused light as per requirements. The ceiling rose and structure are made of painted metal with diffuser in brown glass painted in opal while from inside. The design is available in four different colors namely white, ivory, black and copper/black, which makes it suitable for all design ideas.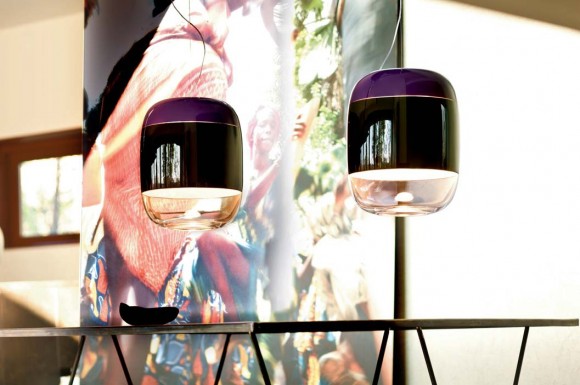 GONG is one of the finest designs from Prandina that brings light with subtlety and essence. This is a suspended lamp that is best for direct or diffused lighting. The main structure of the design is in painted metal in matt white with the diffuser coming in brown crystal glass. Apart from three basic colors namely white, ivory and black, the design also comes in combination colors like ivory/white and black/aubergine.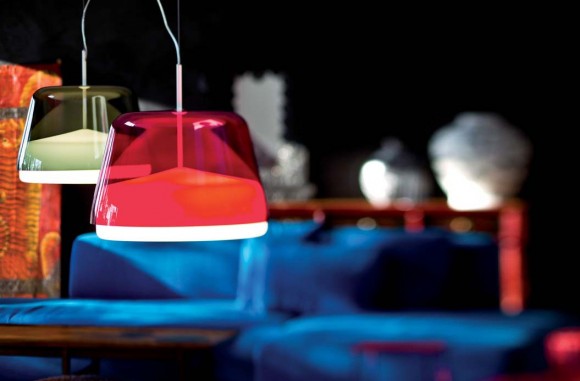 LA BELLE is the perfect diffused lighting lamp in the suspended style that can create choices in a contemporary setting. The main painted metallic structure comes with a rose from the center or side. The product features digital/electronic dimmable ballast and is available in three colors- clear, gray and red.