Every child has a vivid imagination when it comes to planning their room. A kid's bedroom is not just limited to bunk beds, study tables and closets. When planned and designed with a theme in mind, a room becomes a playroom bedroom. With the help of funky, affordable beds and furniture from ASPACE one can create inspirational bedrooms which is comfortable and inviting, where your child can weave dreams, build projects, rough house, play with friends, sleep sound and study in peace.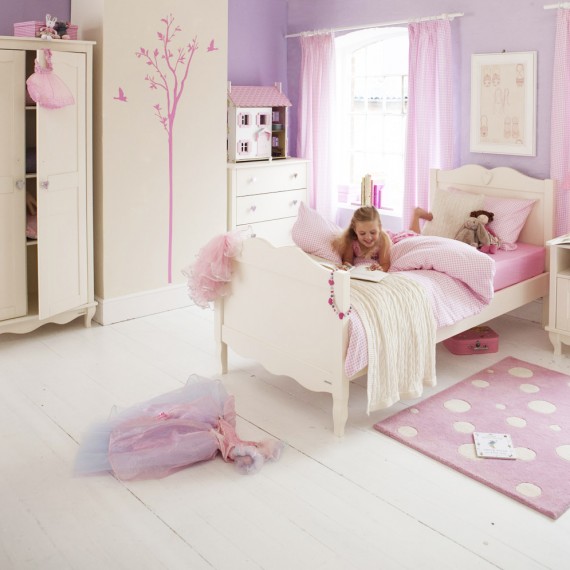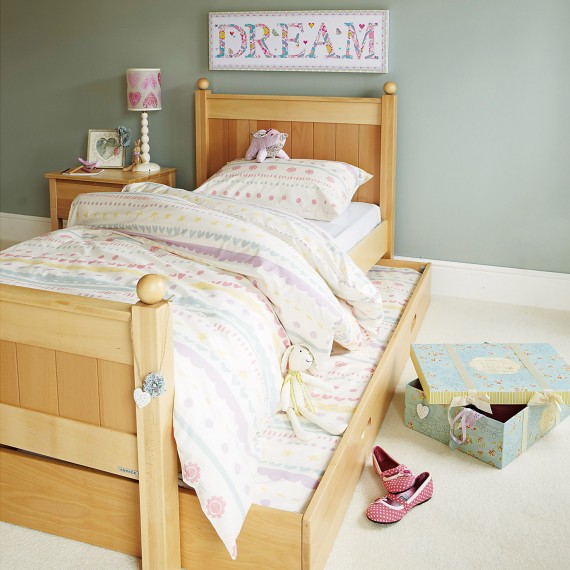 This New England Girls Bedroom is a classic, practical design and extremely hard wearing. The bed and furniture in natural beech is exclusively offered by ASPACE. The clean lines and durability of the furniture high endurance since it's designed for children and aimed at heavy wear and tear. Bring home a flawless well-coordinated bedroom for your little princess.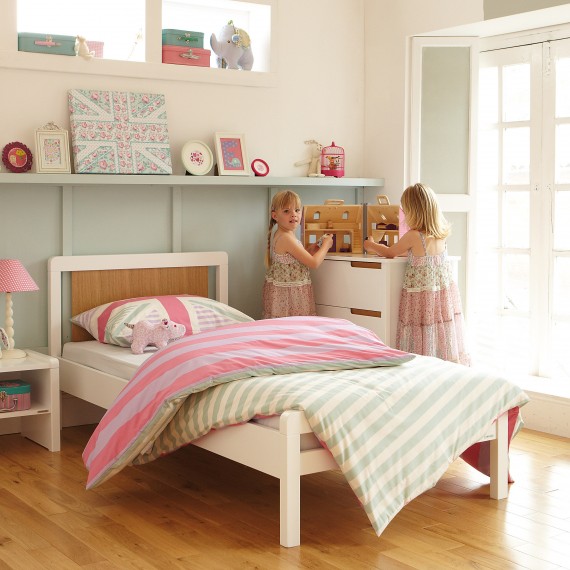 If you are looking for designing an inspirational bedroom where form and function is combined with sleek lines and colorful good looks, then Bilbao color is the perfect choice for a girl's bedroom. This room has a full size single bed and the panel headboard has choice of four colors to co-ordinate with any theme bedroom, so you can afford to be picky.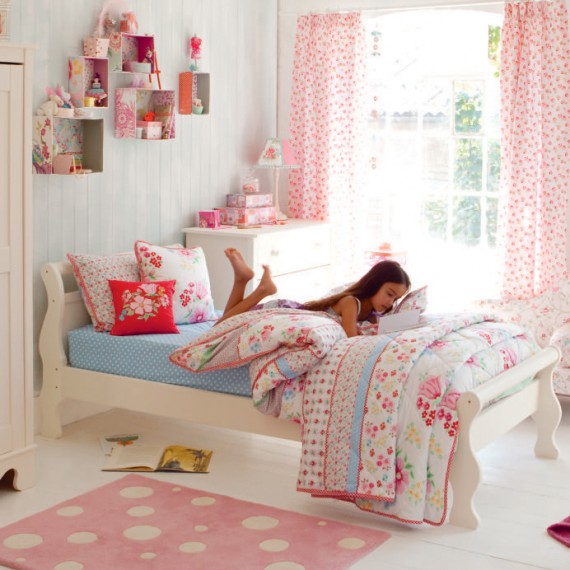 A Bedroom designed using Florence bed and furniture will make your girl know in an instant that it's meant to be hers. The room has a carefully crafted bed with dramatically shaped legs and bolsters at both ends. The bedside, chest of drawers and wardrobe coordinate well with all the Florence theme collection. Let your girl enliven her dollhouse dream with this room.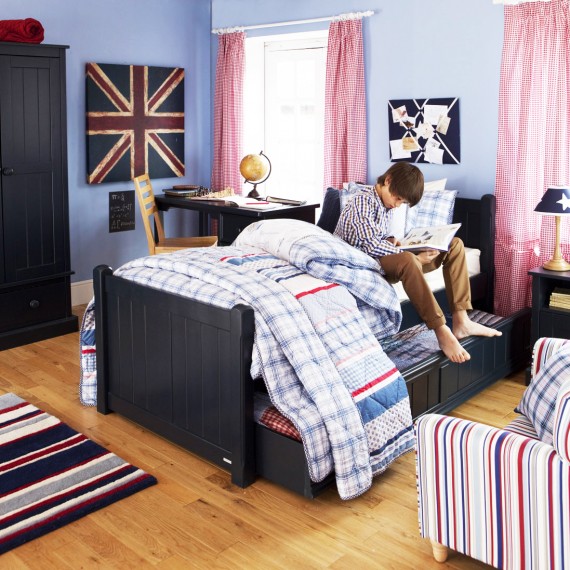 This Charterhouse Bedroom for boys comes with a collection of sleepover bed, chest of drawers, cabinet, armoire and pedestal desk in Prussian blue. Your child is not far from maturing into power and basking into glory with this room. The full size adult bed is impressively crafted and the coordinating furniture is sturdy enough to endure whatever life throws at it.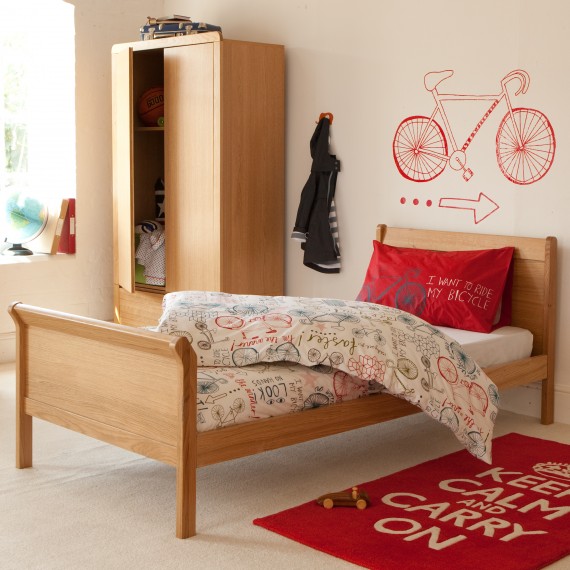 Sherwood is one elegant, solid and sensible collection meant especially for tough boys. Its usefulness will be measured along the years to come because of the solid oak it's made up of. The coordinating furniture is built to last long and add sheer elegance to a boy's bedroom.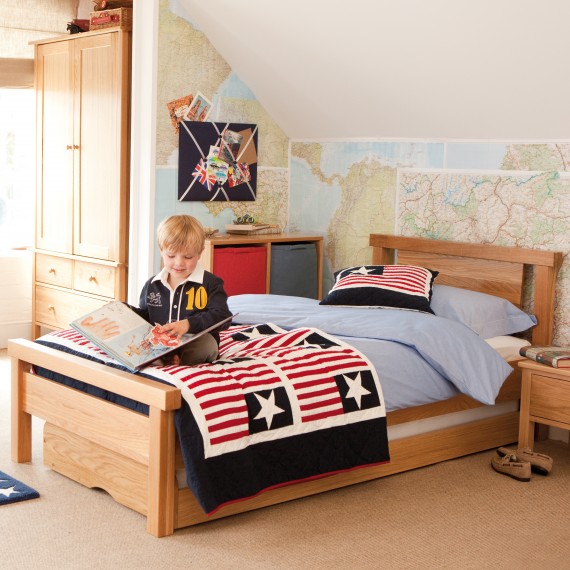 For a boy's bedroom, the Porterhouse look wins hands down when it comes to durability and looks. Here's one sturdy design complimenting good looks with furniture crafted from solid oak. The timeless finish is designed to endure the test of time. A very simple and classic design that will be in trend for years to come.