An award winning beach house that is located in Queensland, Australia has been designed by Middap Ditchfield Architects. The residence is located on a beautiful and elevated site overseeing Peregian Beach and foreshore.
The exteriors: Making sure that the elevated site works in the favor of the house, the design studio has made the most with unparalleled number of melodramatic ocean views. Using ample space in the courtyard, the house gets ample light from the north and the views are even good from the pool, as well. To enhance and increase natural light and ventilation, the rooms here are huge.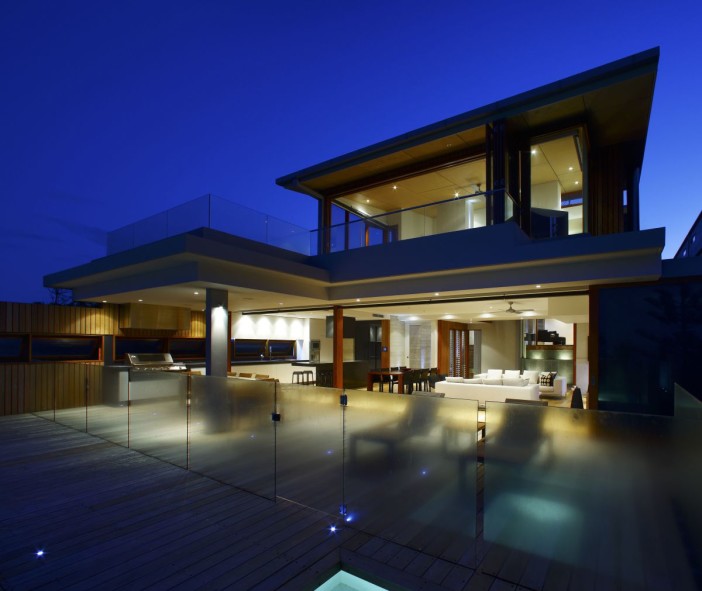 Among the many features of the house is the use of thermal mass for having climate control naturally. Solar hot water systems have been installed in the house, and to ensure water is reused, the roof water is stored in tanks. Most of the exterior materials and paints have been done to minimize the maintenance.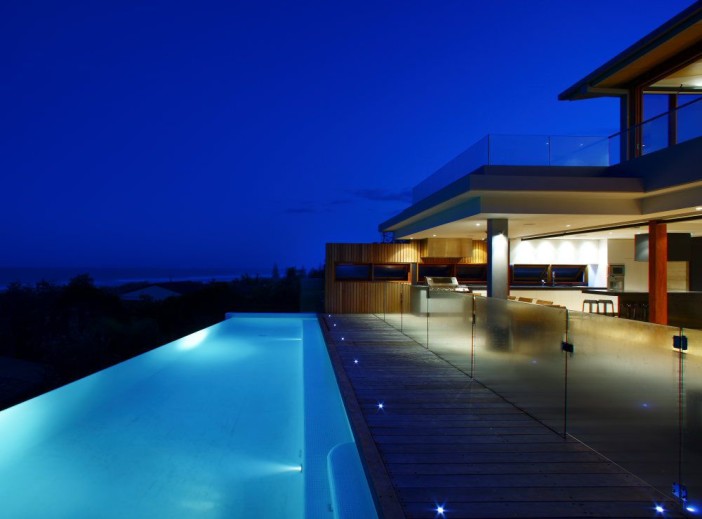 The interiors: The beauty of the house doesn't just finish to the exteriors, but the interiors are equally pleasing to ensure luxury and contemporary living. The house has extended decks made of wood with glass railings that offer great options to enjoy the views, and the interior flooring has been completed in wood, as well. A complete wooden staircase connects all the levels of the house, and the walls and window and door beams are also completed in a similar shade of wood.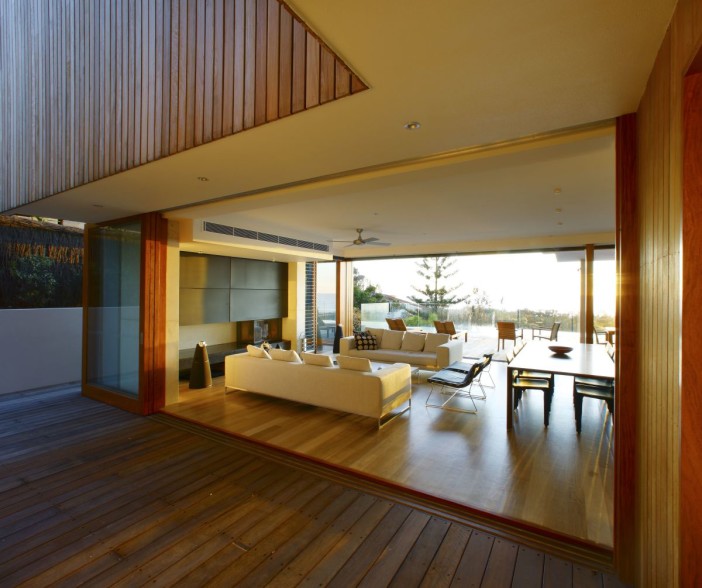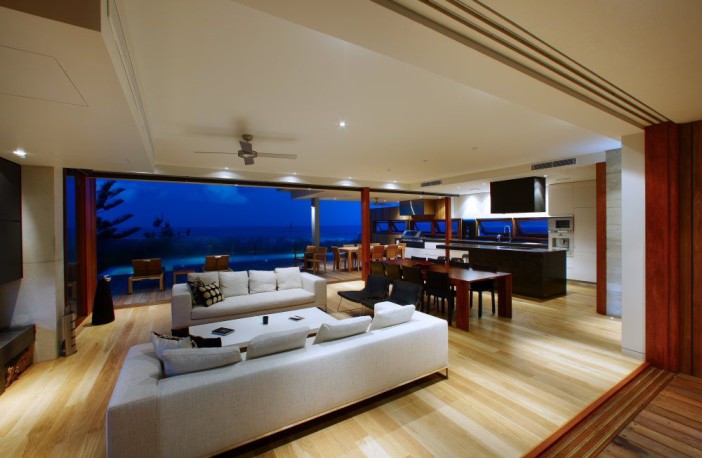 Furniture and lighting: From using lights in the pools and small LED used in the exteriors to source lighting and small LEDs in the interiors, the entire system is extremely versatile. Matching contemporary furniture of the living room consists of modern style chairs and sofa collection with special outdoor furniture used in the open spaces.