The JD House has been completed by BAK Architects, a renowned design based out of Buenos Aires. Located in Mar Azul, which is located in Buenos Aires Province, Argentina, the house spreads on an area of  1,790 square feet and offers some exceptional interior design ideas for all those who want to build their relaxing place in a forest.
The exteriors: The house has been designed with an intention of merging it into the Mar Azul forest and vegetation around. The construction includes use of concrete with the right blend of wood and glass. Featuring two bedrooms and bathrooms, the house also has a social area that is designed to include the kitchen. Not to forget, this is a home with huge outdoor expansions. Situated on a higher level than the ground, the house enjoys a good amount of privacy and can be accessed through the deck that is raised above the actual ground around.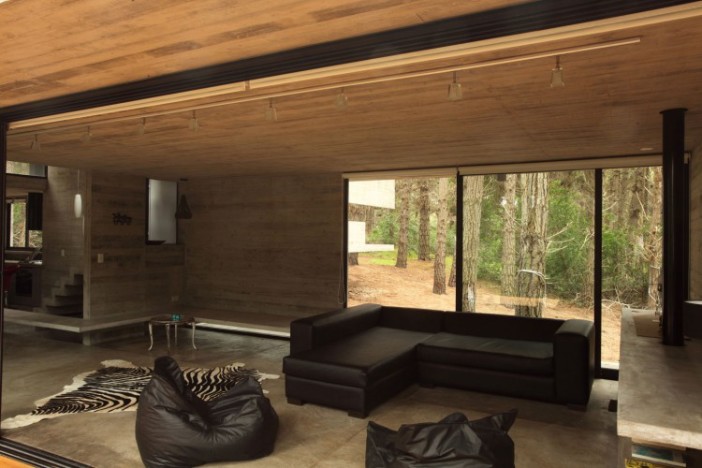 The interiors: Thanks to the spot, the house has varying high and low ceilings that have been used to its benefit. It includes some amazing views from all sides of the landscape around. In spite of opening the space visually, the privacy of the bedrooms has been secured by placing them under the ground level of the house. The walls of the interiors come with hollow brick style that has been completed with smoothing cement. Bottled gas stoves, salamander, and electric heaters have been used for the heating solutions since there is no natural gas in the region.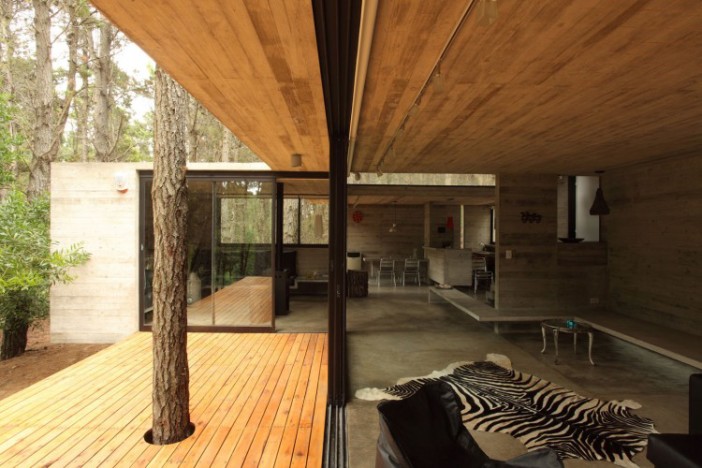 Furniture and lighting: The furniture of the house is mostly in the fixed style with couches and beds designed with soft upholstery. The lighting includes pendant lights and has been completed with the needs of source lighting in mind as there is a need to accentuate the interiors.
Photos by: Gustavo Sosa Pinilla