The JE House project is one of the finest creations by one of the famed design studios of Brazil named Humberto Hermeto Arquitetura. Spreading on an area of 13,300 square feet, the house is perfect by all means with regards to decoration-ideas and is located in Vale dos Cristais, Brazil.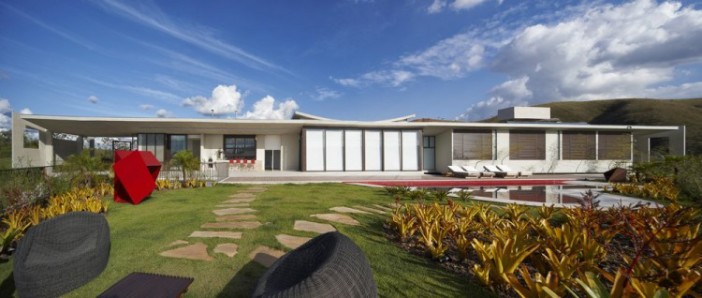 The exteriors: The house was designed as one big residence with five suites matched with some huge living and leisure areas. The design studio has worked on having an art gallery as requested by the owner. Overall, the construction is such that one can see the mountains from every room. The façade of the house has a pool and well done wooden and concrete deck that has been styled with daybeds for a perfect day out.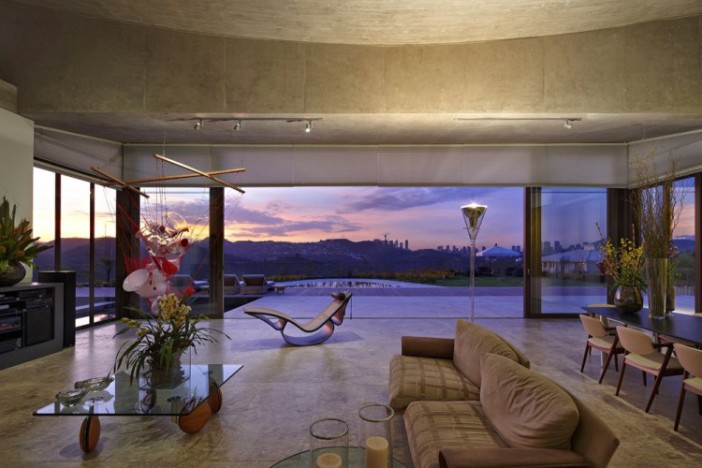 The interiors: The art gallery is one of the finest things in the house and is spread on two levels by choice. There are porches for the open with sauna, kitchen and bedrooms in the enclosed form. The levels of the house are connected with an elevator in the central core, which connects the first level of the gallery with the main residential level. The living spaces are marbled, while the gallery has been completed completely in white. The owner's love for art is visible in every room of the house where paintings are frequent. The large floor to ceiling walls only add more value and open to amazing views. One might also want to steal a few kitchen furniture ideas from the design.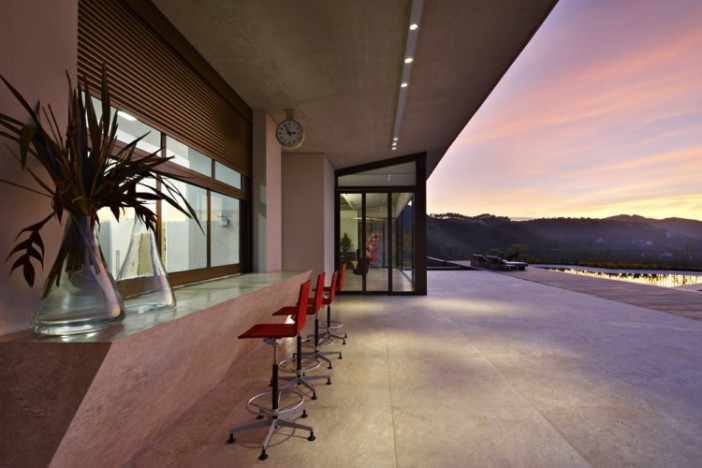 Furniture and lighting: From having designer outdoor furniture to couches and soft sofas, the house is all about making contemporary choices. The daybeds and recliners are other fine additions. The lighting has been done to have soft cues with mounted lights used to bring attention to the paintings and artwork around. A perfect combination for functionality!
Photos by : Humberto Hermeto Arquitetura