Formerly an auction mart, the renovated interior décor of Kafe Magasinet by Robach Arkitektur, stands as a bistro amidst a large and populous mercantile centre, in Sweden. At the outset, the location of the structure is in the centre of an old and historic street, visited by natives and travellers for industrial needs. Moreover, being a traditional building, the structure stands built using burnt bricks, as constructed during the ancient times.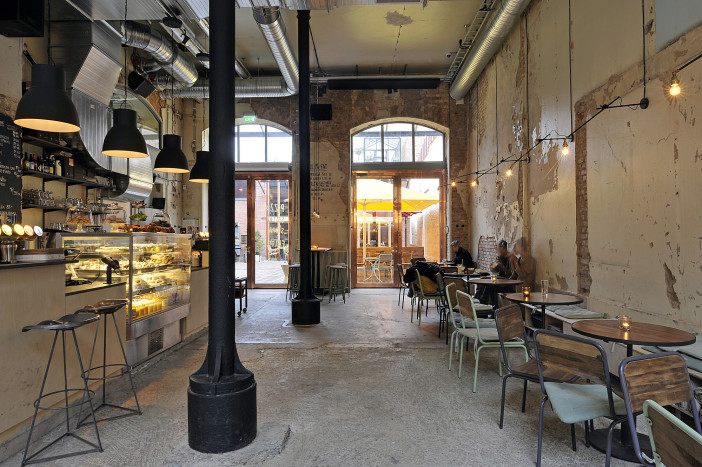 Originally used for auction purposes, the structure along with the remnant extensions of the surrounding complex stands bridged by regulating the pedestrian traffic driven inside the building premises. Furthermore, the large entrance doors remain open to the street, with an alfresco seating for the visitors.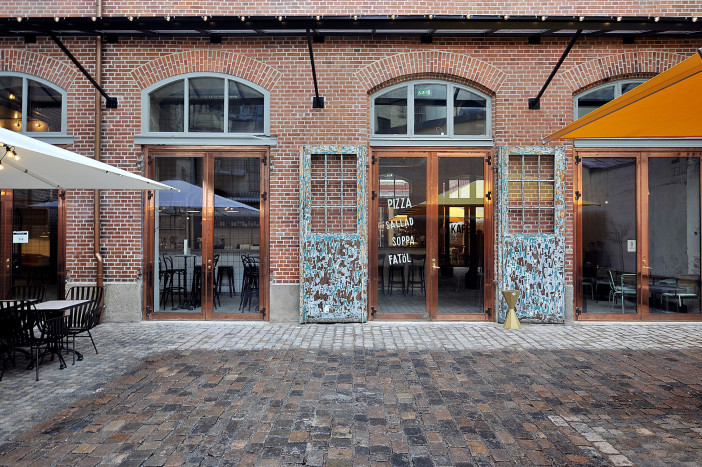 Besides relishing traditional beverages, the décor of the bistro remains unperturbed true to the aged character and worn out appearance of the former building. By respecting the archaic nature of the building, the décor stands designed to bring out the subtleness from the past. As a result, much of the existing materials remains retained to enhance the nostalgic essence of the building.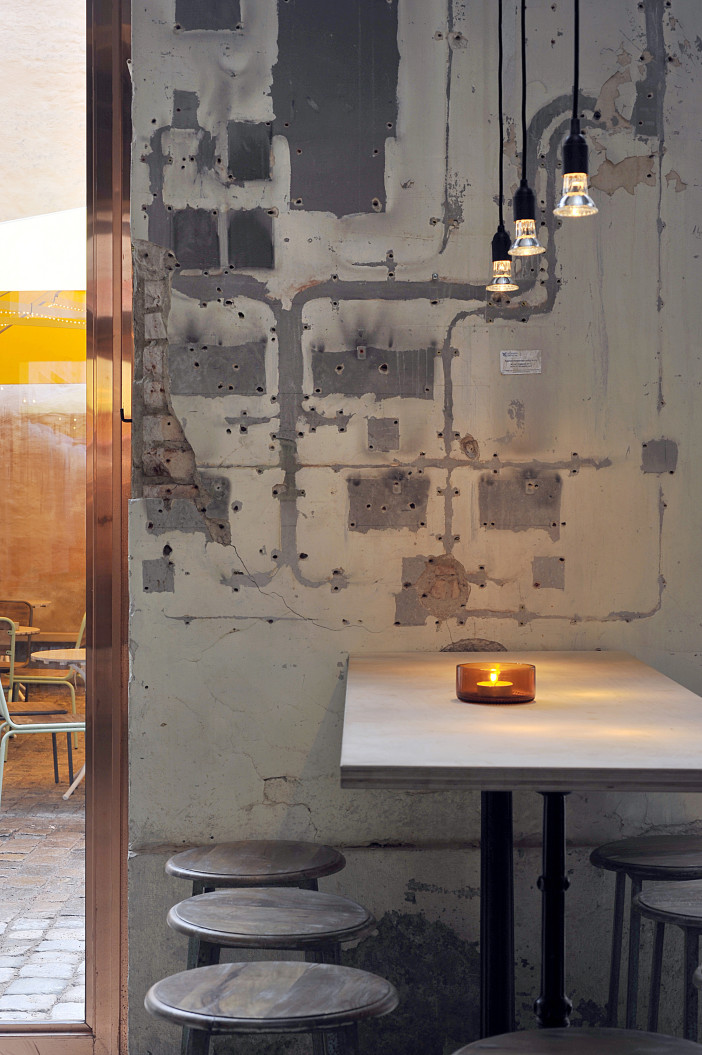 A minimalist scheme stands adapted, which generates a sheer cover to see through the worn out and ripped concrete walls, ceiling and floor. Additionally, the building gets an industrialised facelift, by the use of wrought iron steel, copper, and brass fittings along with hanging luminaires. To a certain extent, the glass panel's stands replaced in the antique ornate doors for the entrance.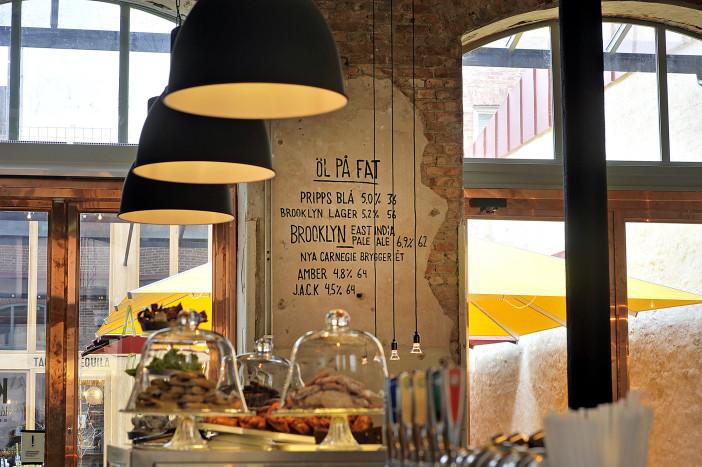 Considering the incorporation of new materials, the interior décor gets a smoky and quaint look of an old wine bar, with bespoke wooden chairs, bar tables and high stools. Even more, the use of lumber with its natural and coarse grains reflects an untouched relief to the interior, which stands backed by the bank of seating on one side and the serving counter onto the other end. In essence, the restoration of the auction house into a bistro bar stands carefully done, retaining the heritage of the old building.
Photos By: Henrik Lindén