Well, the modern living space is shrinking at a fast space, and it seems more of a luxury to have a separate dining room in the house. Whether it is a small home or a modern apartment with little space, most owners and renters are bound to use the kitchen area for a small cozy dining space. Also, there are a bunch of luxury loving people who like banquette in the kitchen because of the needs of sophistication. In this particular post, we will talk of the most unique ideas for the kitchen banquettes and how you can choose them.
Banquettes with built-in drawers: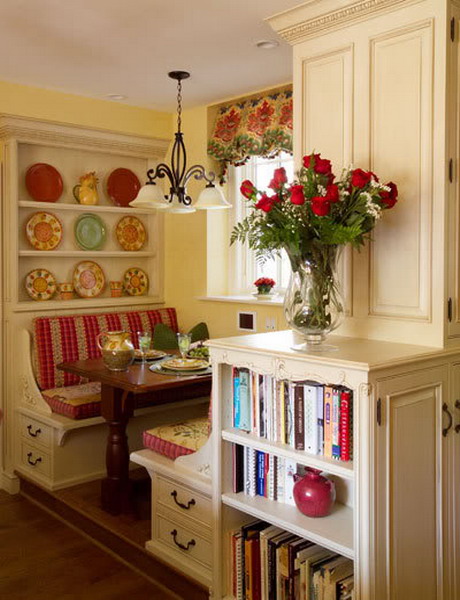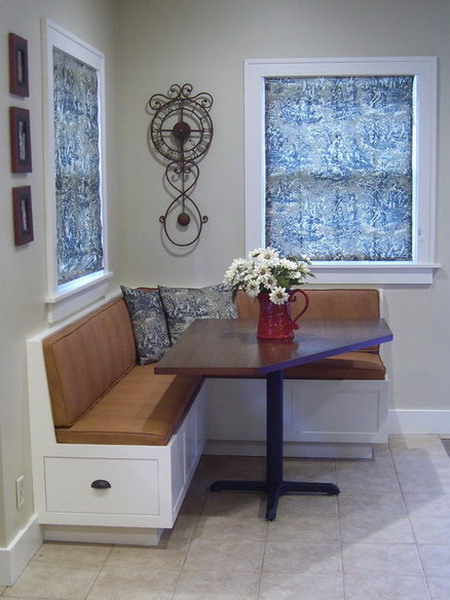 It is obvious that for accommodating a banquette or seat in the kitchen with a table, you would require to have forgone some space for the cabinets and drawers. Keeping the storage needs in mind, you can look for banquettes and seats that have drawers where you can store some of the kitchen stuff, including the cutleries, dinnerware and cookware.
Banquettes in the compact style: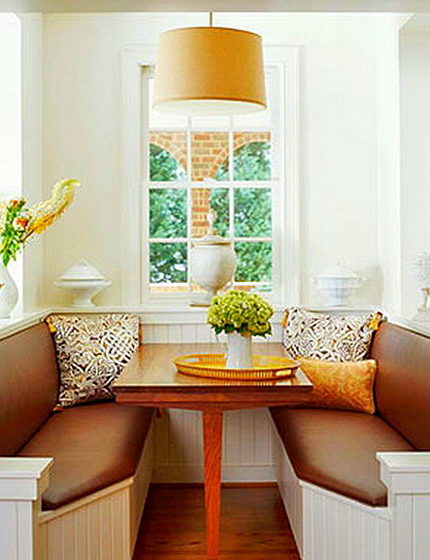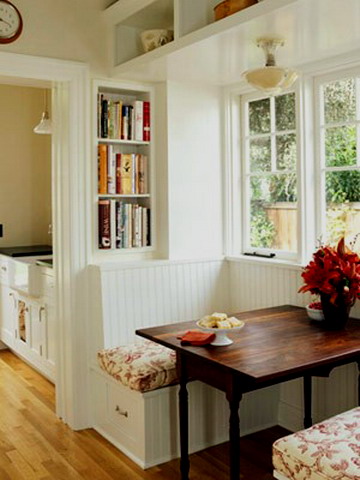 Some brands and designers have come up with unique banquette collections featuring chairs, seats, banquette and tables that are compact enough to accommodate in any space. Given the fact that space is a constraint, look for models that are light and easy to be move. This will help you in saving space, so that after dinner you can keep the chairs on table upside down in the restaurant style.
Banquettes customized for the window area: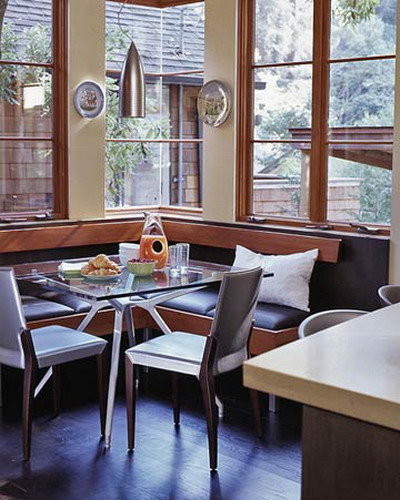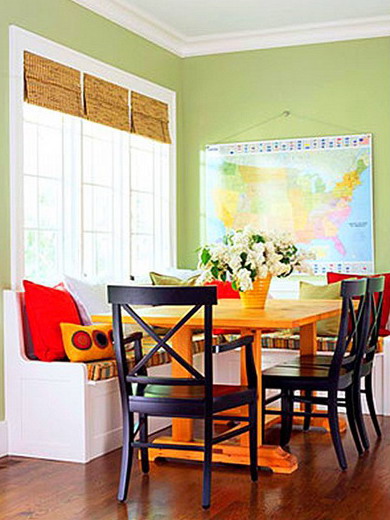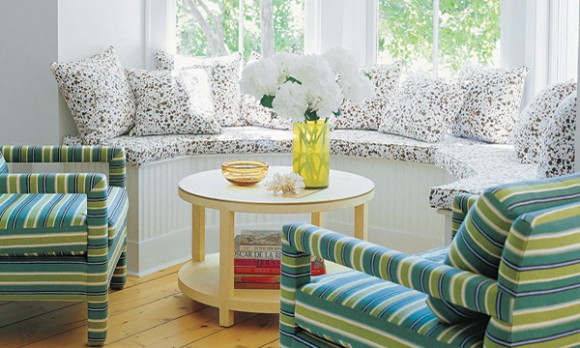 If you have a large kitchen with a window, the space around the window can be used perfectly for keeping the kitchen banquette. Window areas are generally left unused, and the good thing is there is a lot of space in that direction that can be used. Of course, you can also choose ready-made furniture as per the space available for the seating arrangements.
Banquettes using the wall: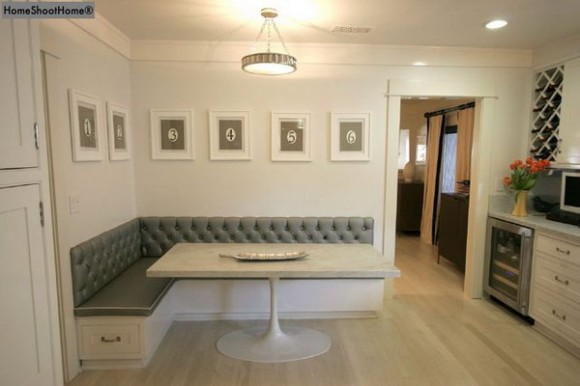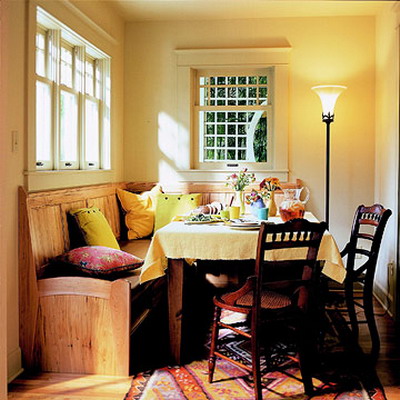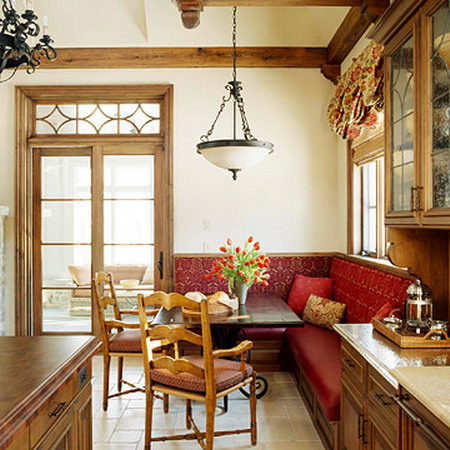 Often walls are left unattended in the kitchen, and this is where your kitchen banquette can fit in perfectly. Look for customized designs that can fit the space available or else even banquettes with a straight back aligning with the walls can be just perfect. You can use the L shaped walls for the purpose, and all you will need to invest additionally is a small table for dining.
Banquettes used as zoning: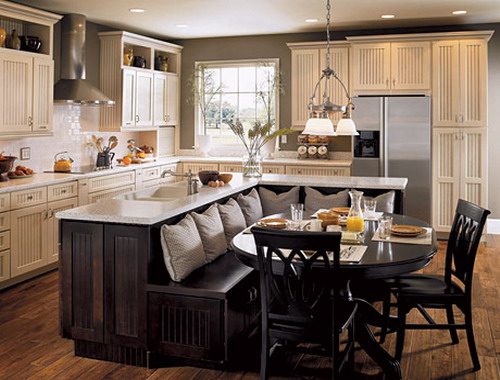 The kitchen and living room area in many homes are joined into one space, and some want the space to be divided. This is a unique case where the kitchen banquette can be actually an item for zoning. You can choose the back of the banquette as the unsaid divider or else, you can even choose round style furniture that can be more like a cove style dining area.
Customized banquettes can be expensive, but they do give you the option to mold the designs as per your needs. On the other hand, designed banquettes are easier on the pocket. Take your call!