Designed by popular design studio SAOTA and Antoni Associates, Kloof 151 is a private residence that is all about extravagant views and matching interiors. The residence is located in the beautiful place of Clifton, in Cape Town, South Africa and has views of cliffs and beach at the same time. The house is spread over three levels and is meant to be a home cum working space. The entrance of the house is large enough to allow natural sunlight to come in, while the main living room has excellent views of the place around. Keeping the sun of Africa in mind, cantilevering balconies have been designed along with hardwood screens. Also the house features a beautiful pool on the front with well designed furniture in white.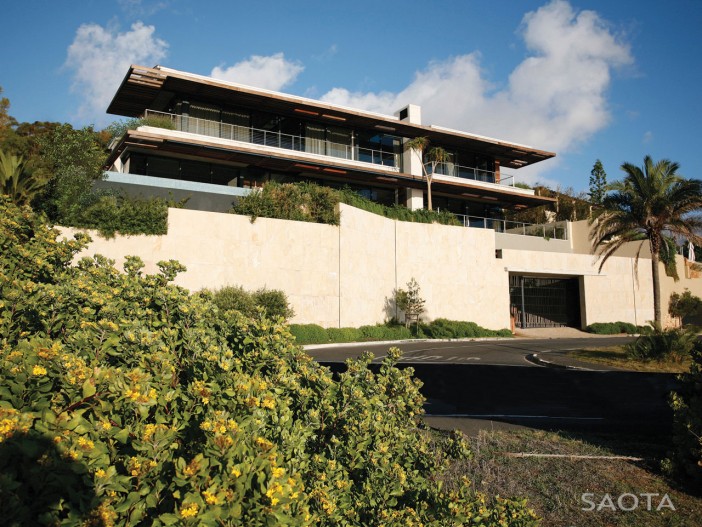 The entire house interiors are completed with the needs of the client in mind, and the presence of natural finishes is quite evident. The choices of everything are in clear lines. While the exterior flooring is concrete and marble, the interiors are about natural things. The flooring of the living areas is in Walnut with large planks in use. The fireplace is designed in stone, while the kitchen is all about imported elements. The differences in the designs are obvious but bring many tones to the sophisticated interior details.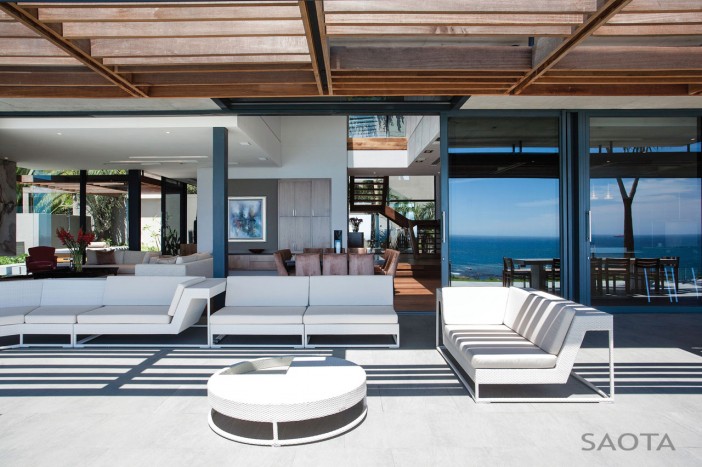 There are four different bedrooms in the first floor along with a studio place and a gym. The colors chosen are mostly deep and rich for all bedrooms with a few pieces of old style furniture used in variation. Classy and interesting, this is a home that makes the most of the outstanding location and position and has elements worth inspiring.
Photos courtesy of SAOTA