Transformation of a traditional Japanese gourmet joint, into a new expansion, evolved the design of Kotobuki Restaurant, by Ivan Rezende Arquitetura, in Brazil. A classic contemporary twist, the restaurant encompasses a renovated look in step with the modern times. From being a vague and austere look, the restaurant now stands transformed with a unique character in design and poses an élan look offering some classy lighting ideas. Initially, viewed as an expansion, the restaurant's external framework stands revived for a very sophisticated dining experience.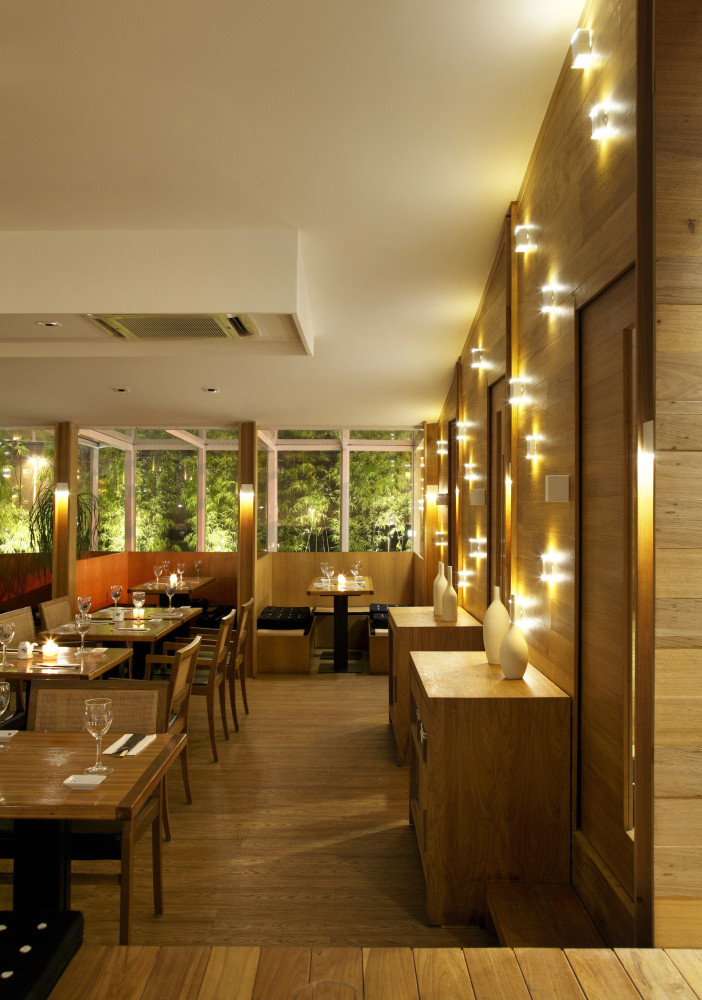 Interestingly, the restaurant employs multi-faceted zones for relishing the various traditional delicacies of Japan, with a sushi counter and private dining spaces for guests, as a family or as a crowd. To illustrate the design in detail, the existing furniture and table arrangements were found unsuitable and a strategy to accommodate diners evolved with the organisation of the spatial plan. The concept, to generate comfortable spaces in a more plush and luxurious ambience, remained the key for expanding the restaurant.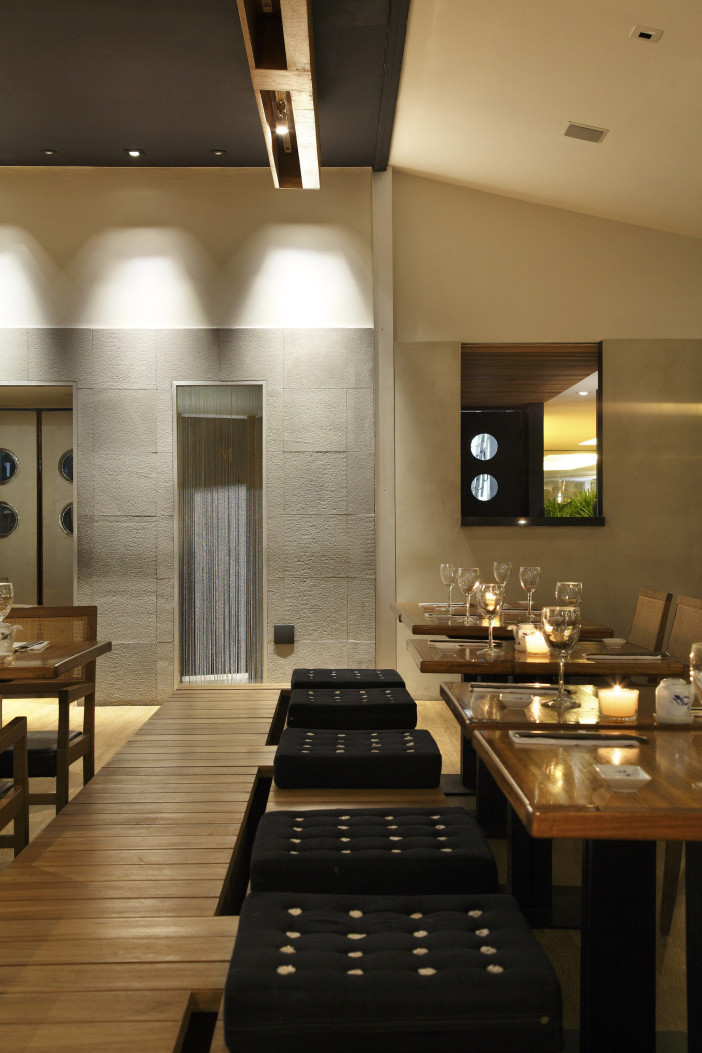 Conversely, the use of materials like natural timber and smooth hewn stones and pebbles stressed the importance of reflecting the Japanese culture in the décor of the restaurant. Other elements, based on Ying and Yang, such as figurines, water bodies, hanging lanterns, red shaded vases, and motif patterns on walls, accentuated the visual appearance of the décor in a remarkable manner.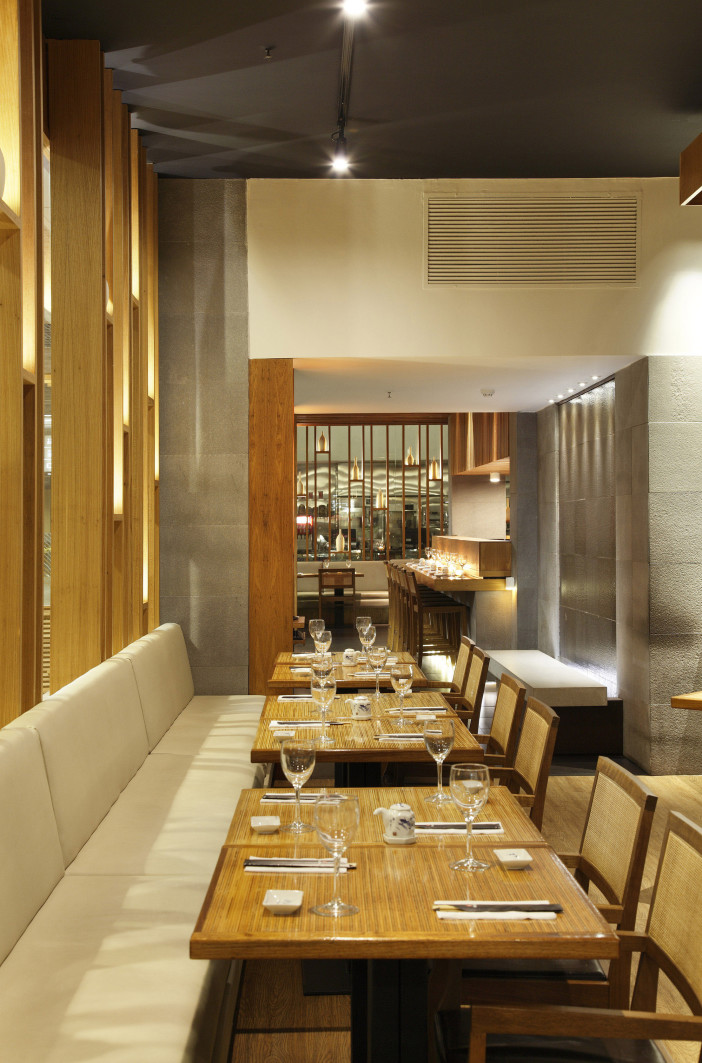 Again, the layout of the restaurant segregates into various small pockets of spaces, with lounge chaises for a relaxed and comfortable interior. Moreover, the use of low wooden seats with cushioned supports improved the seating ergonomics and sets the stage for a hassle free dining experience.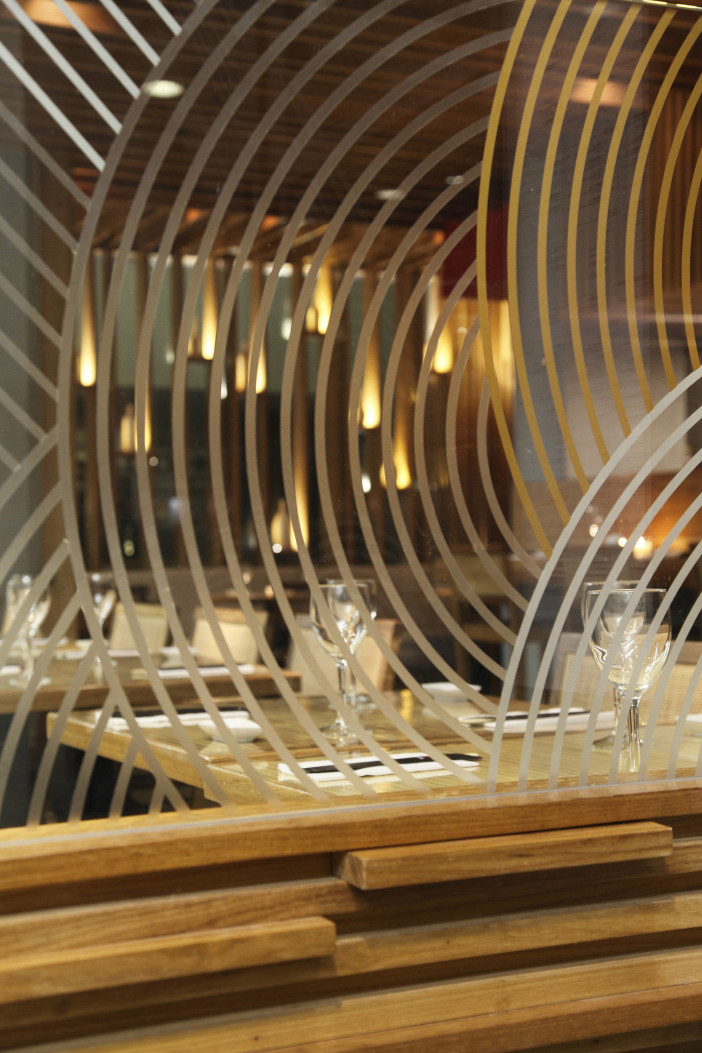 In essence, the design of the restaurant solely based on the fundamental ideals of Japanese culture invokes a balance of harmony in colour, materials, spaces and the gourmet, as well. Overall, a very refined and elegant dining experience, the restaurant embraces nature and food as one.
Photos By : MCA Studio