Pitágoras Arquitectos, which is an architectural firm based in Portugal, has conceived and designed this exquisite house in Guimarães, Portugal. This is a two floor house, designed with the needs of modern living in mind. The first floor includes the main entrance for the house with a staircase that links the other floor. There are bedrooms on one side of ground floor and living room and gym on the other side.
The bedrooms open to balconies over the patio, ensuring there is ample natural lighting in each room. There is also plenty of common space for reading, work and leisure in the living room, while the small gym is designed to connect to indoor pool. On the exteriors, the designers have used wood pallets with the external casings completed in aluminum. The walls of the house are virtually glass panels designed to ensure the best views.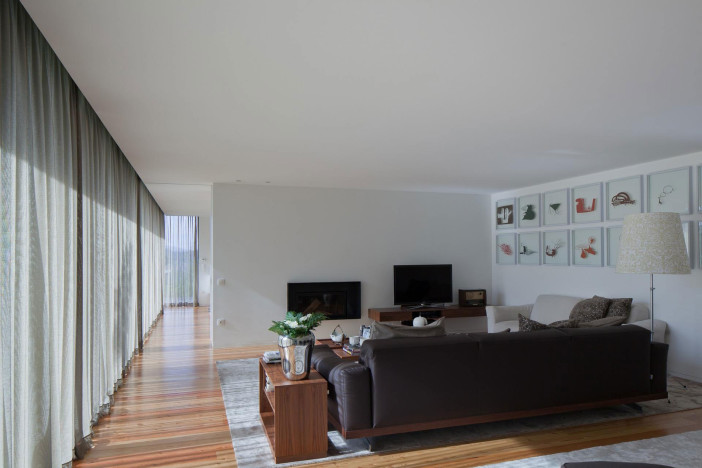 Taking a look inside the house, one can easily predict that the designers have aimed at use of natural living with floorings done in wood. The furniture is modern and contemporary at the same time with classic designs and upholstery used at the same time. The kitchen area isn't too large but has a small dining area with stunning views to enjoy those sumptuous meals. Some portions of the flooring have been done in marble to give an essential balanced look with wooden flooring and staircase. Ceiling lights, sophisticated lamps and lights have been used all along the structure for enhancing the beauty of the design by night.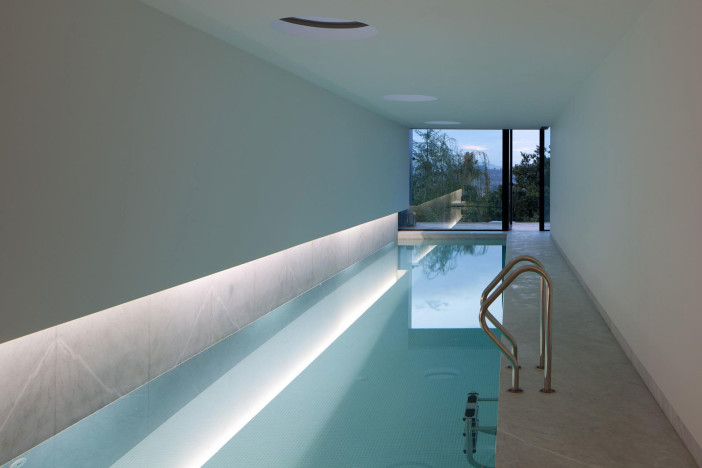 Classic homes like this one is all about finding the right essentials in the right proportions and the design studio has fairly succeeded in that.
Photos by: José Campos Photography