NatureHumaine is one of the few modern architecture companies that can design classic and modern homes with equal ease. This house is a serious modern design completed by the company in the year 2012. Located in Montreal, Canada, the area of the house is close to 1,350 square foot, which is the space available from an existing home. La Couleuvre is a simple design that was completed by enlarging the ground floor and features three bedrooms with an open bathroom. A new staircase has been introduced to the ground floor with an intention of letting the upper areas for tenants.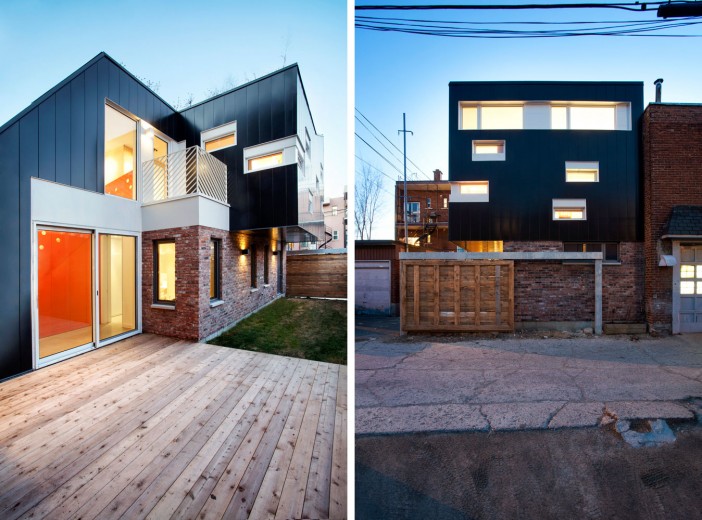 Inside the house, one can find the simplest surprises in colors and designs. For adding the staircase, the designing company has used a separator for the stairs that has been colored in orange to bring bright hues. This is particularly commendable for the design makes the area look much more sophisticated and well designed. Within the interiors, the walls are completed in a mix of bright and light colors with unique windows in small sizes that have plywood opening.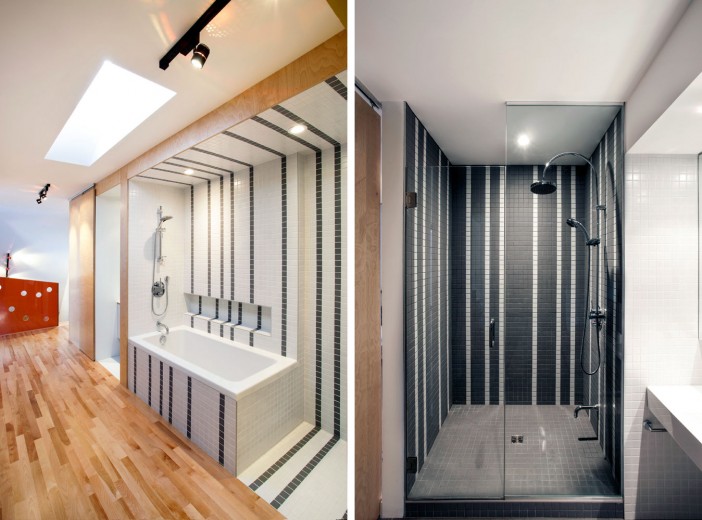 The floors are mostly in a wooden finish with some portions of the wall also completed with wood. The use of colors with wood is something worth checking for a modern home where style matters the most without compromising on amenities. The bathrooms are tiled in the most stunning combination of black and white with all the essential enclosures. Most of the lighting is infused in the structure of the ceiling for best source lighting. Simple and yet convincing, this is one of the finest ways to revamp and enlarge an existing house in style.
Photos by: Adrien Williams