The La Vinya project is among the best homes in Catalonia, Spain. Designed by Lagula Arquitectes, a design studio based out of Barcelona, the house spreads on a huge area of 4,560 square foot on two levels. Needless to mention, this is a contemporary home that oozes style and functionality at all levels with some stunning interior design ideas.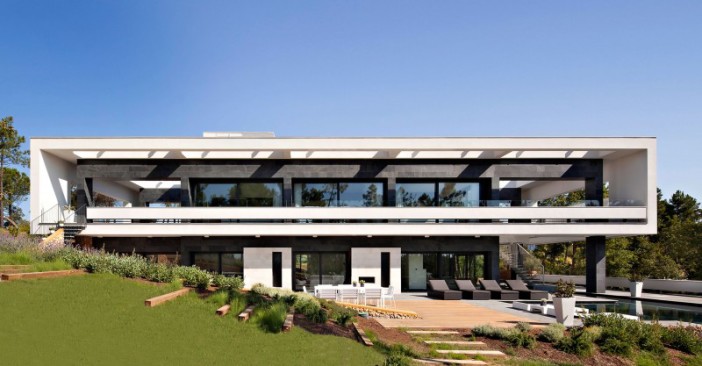 The exteriors: The design studio has worked on the villa with the essential need of connecting the indoor and outdoor spaces of the house together, including the decks and pergolas. The terraces of the bedroom are designed with stone to match with the surroundings, while the rest of the upper terraces are completed to be natural in appearance. Thanks to the location, the house enjoys panoramic views of the golf course and the landscape around. Then, there is the swimming pool that has a dominant position in the house and blends well with the exteriors without any intrusion in the privacy of owners.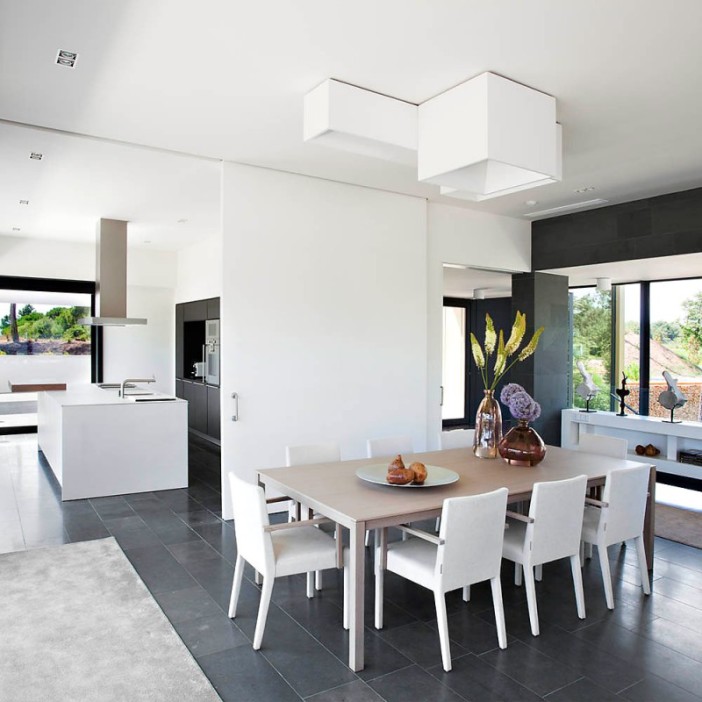 The interiors: The beautiful granite flooring of the house retains the original color, while the walls are plastered in white. With large open patios around, the house enjoys amazing views from all sides and rooms, even the bedrooms where privacy is of main concern. Expensive artifacts, designer vases and other objects have been used all around the house, creating a lavish and posh feeling.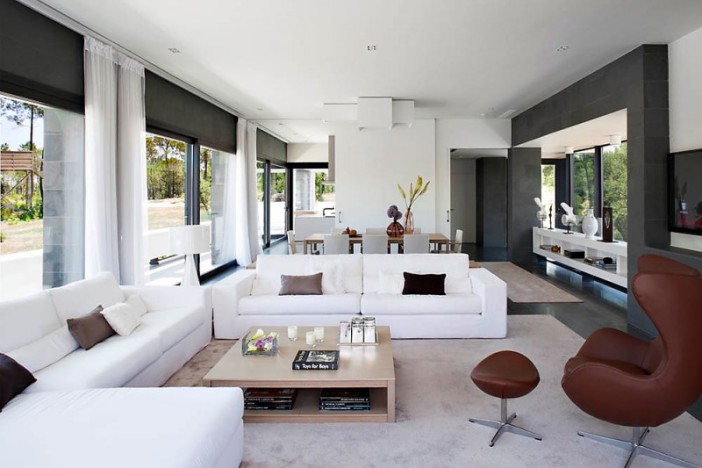 Furniture and lighting: For the furniture, high-end designer furniture has been used in most rooms, including the living areas providing elegant furniture ideas to the onlookers. While white is among the preferred choice of color for furniture, there are luxurious colored reclining chairs and wooden coffee table used in living areas. For the lighting, there are numerous standing and table lamps in varied shapes combined with unique LED lights on the ceiling, ensuring the house looks its best by the night.
Photos by: PGA Catalunya Resort and Lagula Arquitectes