Ladera's Residence is a modern home in the hills in California and has been completed by a well known architect firm of California named Barton Myers Associates. With an area of 3,000 sq ft, the entire residence is built on a site of one acre with the surroundings and the natural environment in mind. All around the house, one can find large boulders combined with lush vegetation, while the entire living area has been segmented in two parts. The first portion features the private areas including the bathrooms and bedrooms along with a library. The second portion has the main living area along with the kitchen space.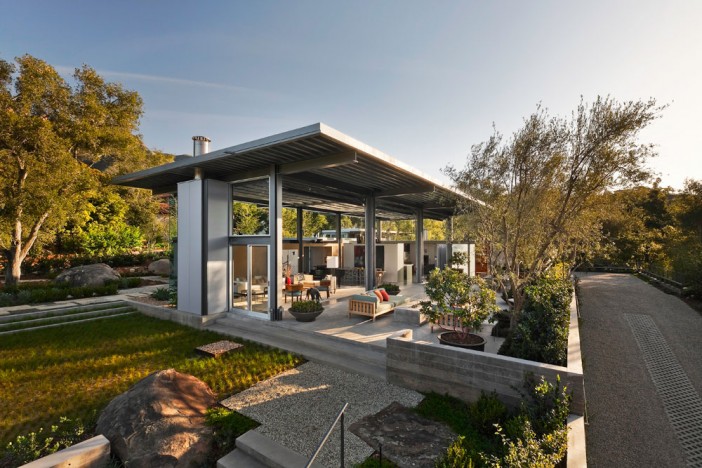 Nearly all parts of the house have been designed in steel, with most of the material being used and recycled from automobiles, keeping the environment in consideration. Unlike concrete homes that have limited airing, this is a residence that offers ample natural lighting with open walls and large use of glass. The interiors are more about partitions rather than walls, with the furniture elements chosen with extreme care. While the kitchen and dining area have a huge use of wood for most parts, the furniture is more in the contemporary style in the living, which also includes a piano.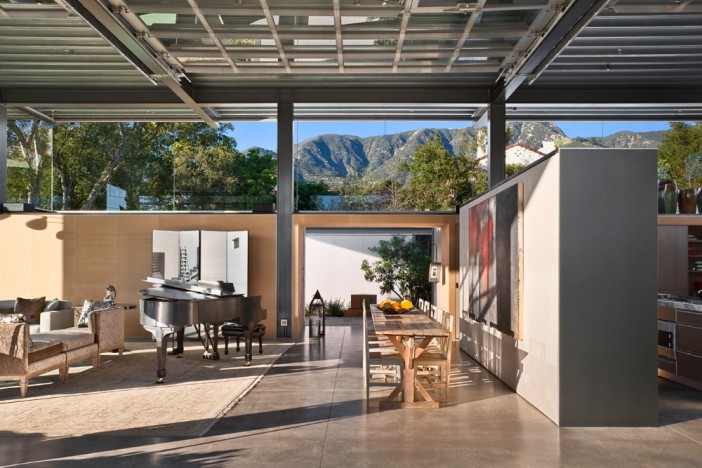 The lighting in the house is uniformly effective with stunning use of mounted lights in the steel ceilings for a smart outcome. Open spaces in the exteriors have cozy sofas and elements ensuring the members have a fun time under the sky. Featuring marbled flooring's and stunning natural presence of stone in the environs, the home is one of its kinds with the entire construction seeming to merge in the woods. Spectacular and green designing at best!
Photos by Ciro Coelho