Architecture Ideas
The Lake House is located in Rio Acima, which is in state of Minas Gerais in Brazil. Spreading on an area of 3,660 square feet, the house has been completed by David Guerra Architecture and Interior.
The exteriors: Making the most the positioning on an upper level, the design studio has ensured the house enjoys majestic views of the surroundings. The exteriors of the house are plastered in white, while an extended deck with wooden flooring opens a large area in the open. On the extended balcony, a swimming pool with matching furniture has been used for a large living space feel.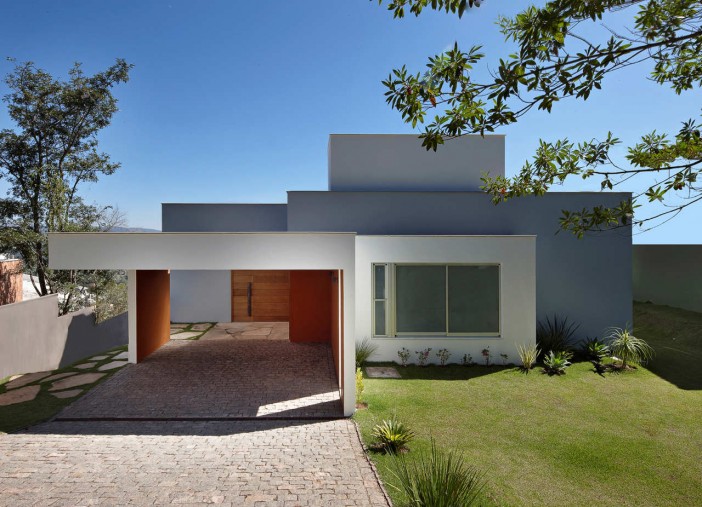 The interiors: The interiors are more in the open style with the façade at each level designed completely in glass, mainly with sliding doors. Flooring of the house, including the staircase has been designed in beautiful stone like design, and the same holds true for ceilings, as well. With parts of the walls designed in blue, the designers have also worked on accenting the right things. Flowing drapes of curtains, classy artifacts and paintings have been blended together in each room for more luxurious feel. From the bedroom to the living room, each of the rooms has extensive use of carpets for a cozy appeal.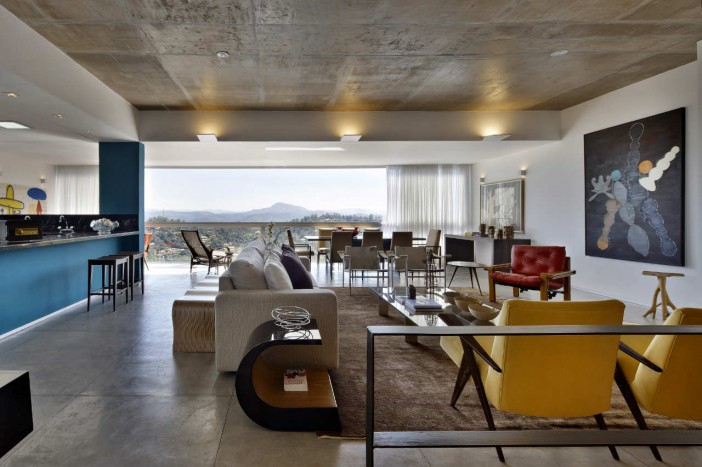 Furniture and lighting: The beautiful accented furniture elements of the house are among the most noticeable things. One instantly finds a liking for the wooden furniture with colored upholstery and fabrics, while the beautiful red chairs around a natural wood table is equally praiseworthy. The lights in the house are mounted as extended fixtures on the walls and ceilings, and there are few lamps used on tables and side consoles.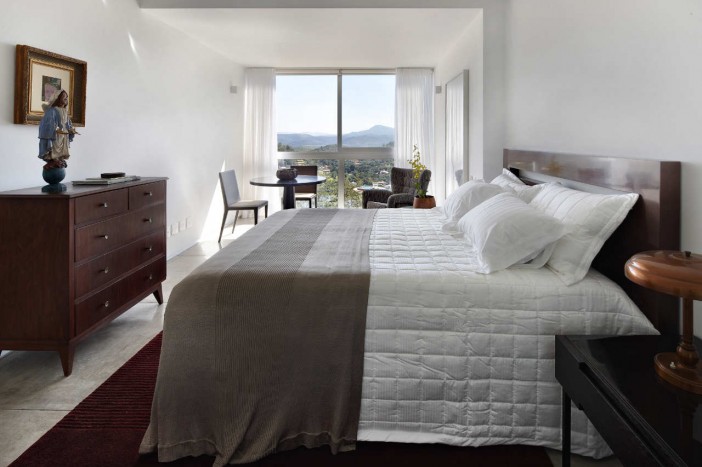 Photos by: Jomar Bragança