Conceptualised and built, overlooking the water's edge, the Lake Restaurant, by mass arquitetura e Norea De Vitto, is a Japanese gastronomic bistro, in the metropolis of Sao Paulo. Being adjacent to the lakefront, the bistro basks in the pristine views of the still and placid view of the water body.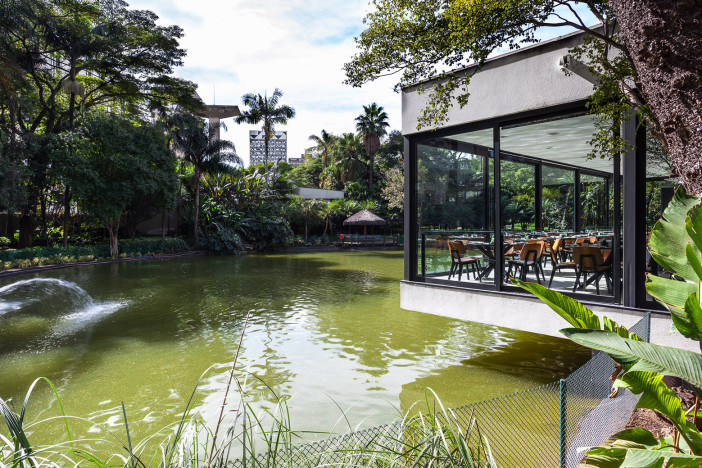 At the proposal initiation, the architect's perception, to integrate the existing panorama of the site to the décor, proved to be an underlying theme for the bistro. Consequently, a pathway for the bistro, parallel to the lakefront, evolved from the surrounding terrain to highlight the presence of thriving shrubs across the site.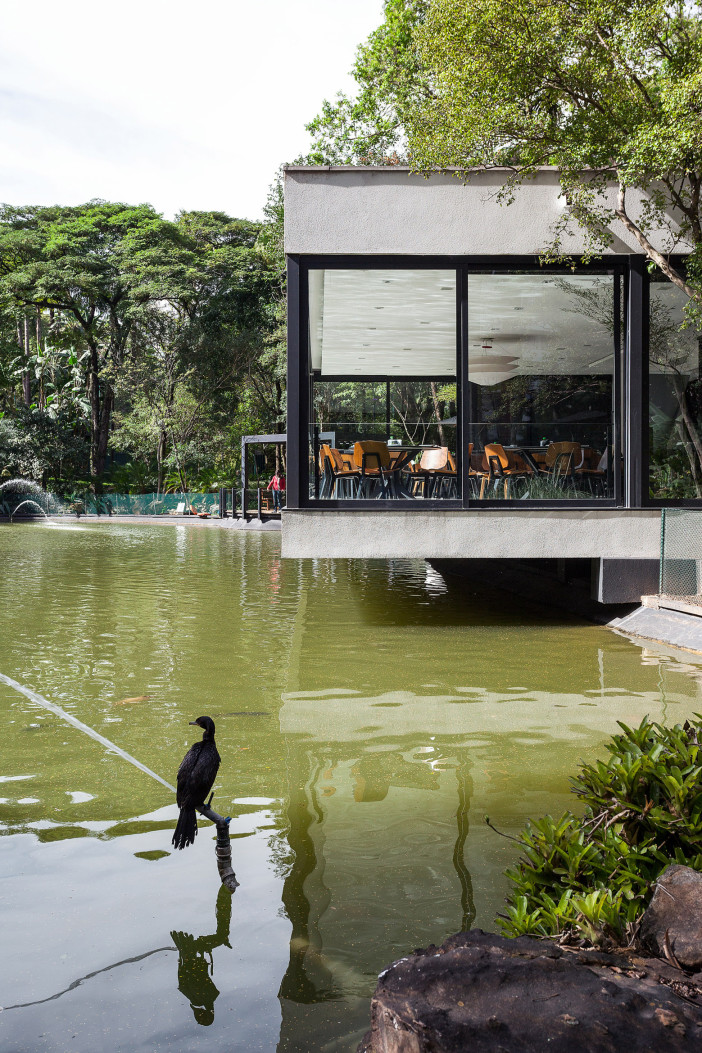 In general, the designed bistro stands hovering over the lakefront and appears to be floating across the water as a lightweight structure. Primarily, proposed as a wooden structure, the bistro portrays a lively zest and accentuates the ideas of 'ying and yang' of the Japanese culture into the décor.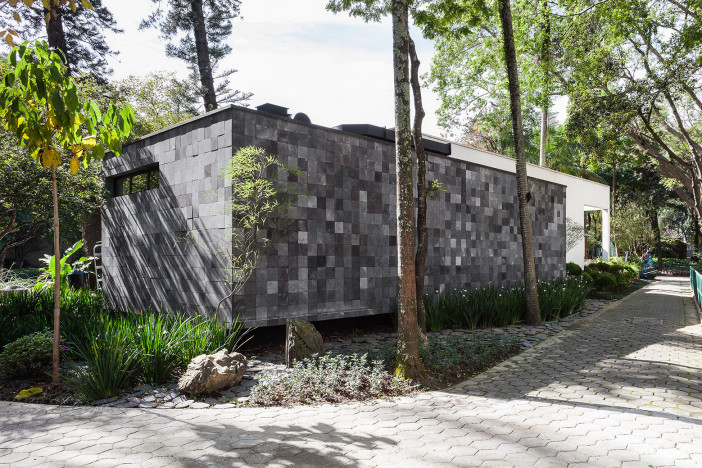 Accordingly, the spatial context of the bistro relates to an open layout, where the table seating arrangements, the service counter, the kitchenette and the store, synchronise with one other in successive harmony. Besides that, the layout divides into two sections, where the larger one faces the lakefront and is glass panelled from floor to ceiling, for an exuberant view of the lake. Conversely, the shorter section encompasses the working, service areas, and the restrooms for the staff.
Even more, the use of colours and choice of materials seem to vary, thus providing a diverse feel and look to the bistro. On the exterior, lilac shades adorn the framed glass, whilst grey tints of stones, deepens the décor on the interior offering some awe-inspiring interior design ideas.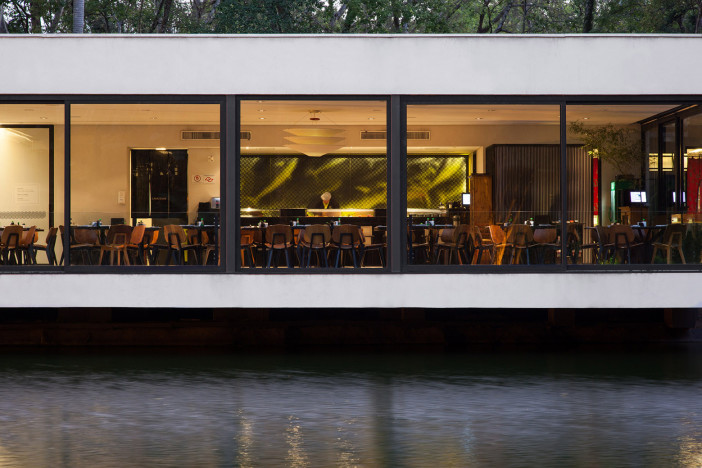 In brief, the contrast use of materials and colour bring forth the significance of the bistro in a restrained manner. Eventually, the bistro displays a modest and sedate design, which converges into a blissful state with the surroundings.
Photos By: Ana Mello