Thailand is known for its greenery and amazing locations, and on the beautiful lush land of Phuket is the Villa Padma. In a setting of majestic trees and nature, this is a home that looks best for its location, architecture and interior sophistication. The villa serves as one of the best places in the country for vacationing and is positioned on the east side of Phuket around the beauty of the mangrove forest. This is a home that promises fine and luxurious living with extravagant bedrooms offering stunning views of the sea front.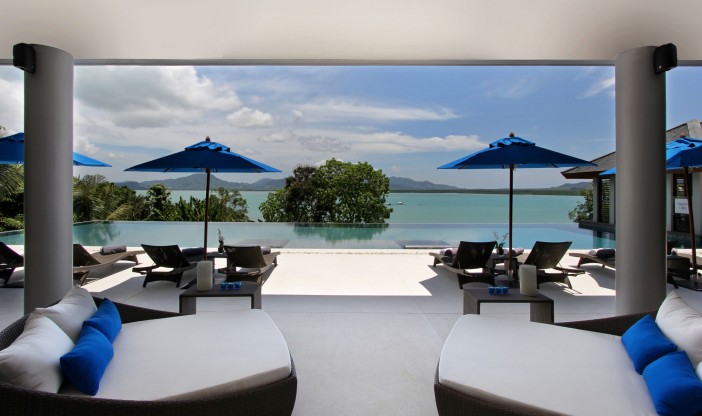 The architecture of the villa takes inspiration from the local designs and has many of the traditional hand-carved friezes and Thai sculptures. Of course, there is a lot of modern artwork chosen carefully for the interiors. This place has everything that a guest may demand, right from the well designed pool to the game section where they can engage in a few games. The interiors of each room have paintings and small artifacts that bring guests close to the Thai culture.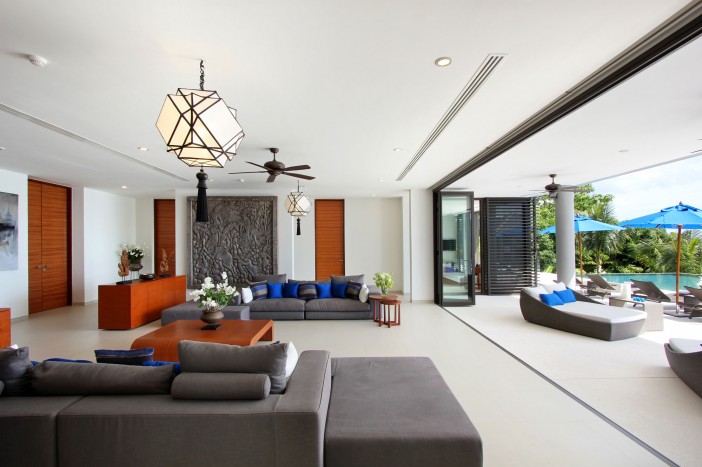 As for the furniture, the villa mostly has wooden and wicker items that have been chosen with luxury and comfort in mind. Every room has marbled floors in white with walls in white color to ensure simplicity and style, while the beauty of the wooden chairs, wardrobes and beds add more visual value. Each of the spaces in the villa has large doors and open walls allowing views from all angles with quality natural lighting and air. There is a lot of pendant and traditional lights that have been used all throughout combined with a lot of ceiling lights. Villa Padma becomes a house of glory by night!
Photos courtesy of Villa Padma