Architecture Interior Design
Longhi Architects based out at Lima in Peru has designed the Lefevre Beach House located on the Misterio Beach. Spreading on 5,700 square-foot, the house is a perfect example how designs and styles can do wonders.
The exteriors: The designers have worked on balancing and assimilating architecture and landscape for this beach house. The house features garden roofs of sand that is an example of the desert around, while there are recreation pools that connect the house visually to the sea. Designed in concrete, parts of the house facing the sea features glass panels designed as walls from the floor to the ceiling. From the rooms of the house, one can have extended views of the sea with ease without trying. The living room is more like a box of glass that connects the beauty of sand with the vastness of the waters around.
The interiors: The house has many levels that are connected with a wooden staircase with railings in stainless steel. The flooring has been done in marble for most of the living spaces, and there is extended wooden deck all around the house featuring glass railings for enhancing the visual space. The designers haven't given out much info on the bedrooms, but as the design is all about making the home a perfect option for beach living, the views and natural settings have been retained.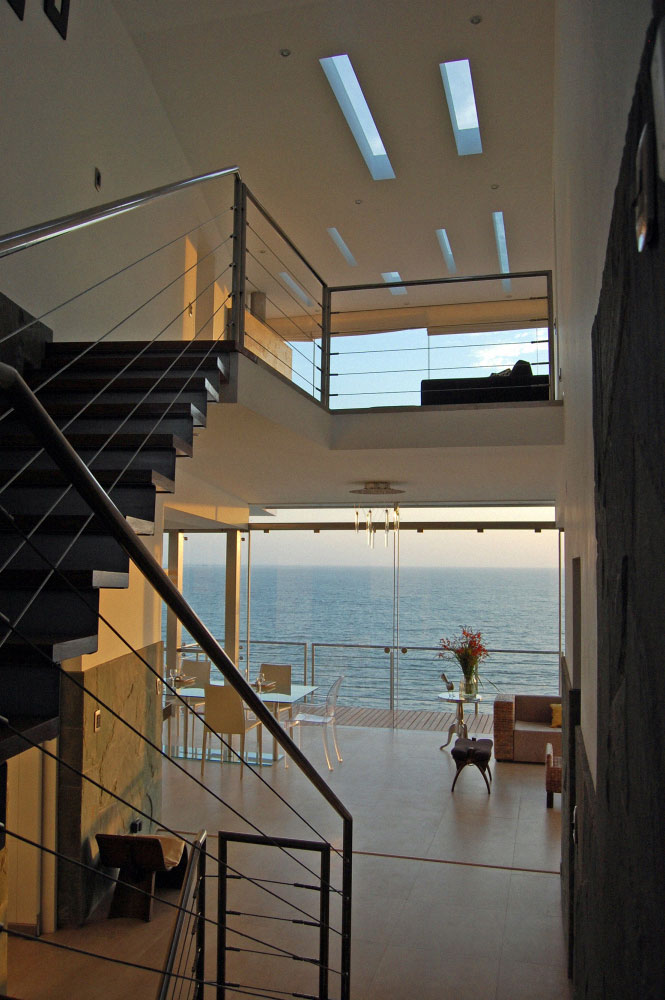 Furniture and lighting: Apart from using high quality LED lamps on the ceilings, the living spaces features special style lamps and soft lighting. For the furniture, the designers and decorators have used modern contemporary items that are extremely easy to like and suits the beauty of this beach home.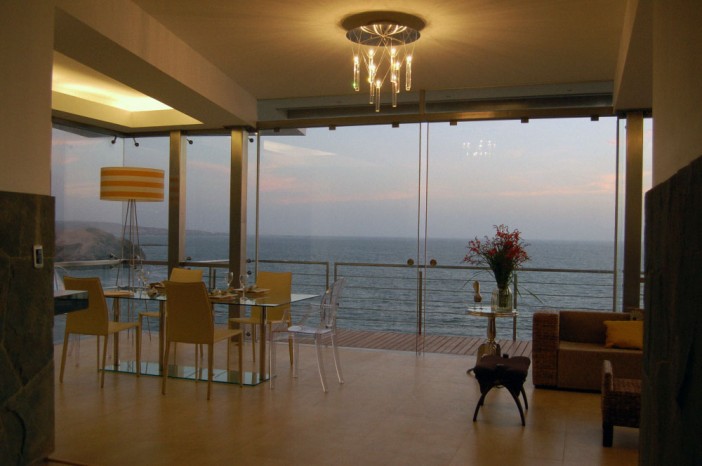 Photos by: CHOlon Photography