Design ideas
Bulky and extremely voluminous, the existing structure of the Lifting Housein Portugal was a sore sight and needed a good amount of architectural work. Guedes Cruz Arquitectos realised the potential that a vast home such as this would possess if the entire external structure was stripped bare to its skeletal frame. That is exactly how the house came about into its present facade, where the heavier volume was reduced into a slender cover of horizontal grey concrete slabs offering some unconventional design ideas.This cover formed like a skin over the internal wall that covered the inner spaces of the L-shaped home.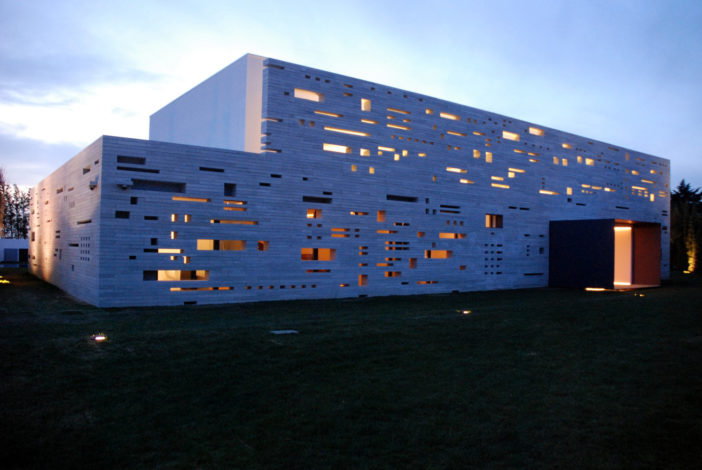 Owing to the L-shaped layout, the house blocks the harsh rays of the sun and the strong wind currents from the surrounding mountains. The house is well laid out with an internal wall giving a good clearance for the outdoor areas. Also, present on the site is the garden house and store, which were retained to blend with the new and skinny facade. Besides the house unit, an outdoor swimming pool has its own shower room, laundry, and maid room. These smaller areas are arranged co-axially to the main building, and, therefore, give a private rear space away from the entrance.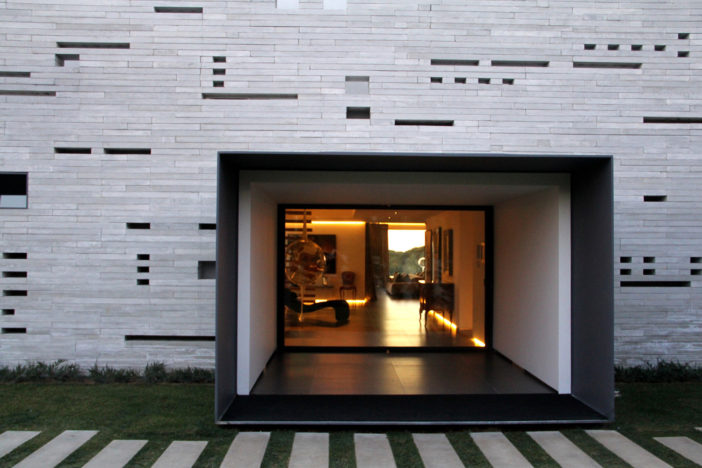 The house is well connected with an intersected indoor corridor that connects to the rest of the internal spaces, which are well lit and made airy. On the external facade, the grey white concrete slabs are punctuated with holes to give a sense of peek a boo effect, and it also lends the house a light feel look, unlike the earlier heavier volume. On the whole, the house has now a brighter and better appearance and is more spacious to live in.
Photos By :- Courtesy of Guedes Cruz Arquitectos