Popular for their unique projects, McGarry-Moon Architects has designed the beautiful Loughloughan Barn in Broughshane, Northern Ireland. Design of the house is one of its kinds with the old structure and ruins kept in place with new elements and additions, ensuring that the house is much unlikely from regular homes. All parts of the interiors have unparalleled views with ample natural lighting, while the informal spaces of the house make it perfect for fine living.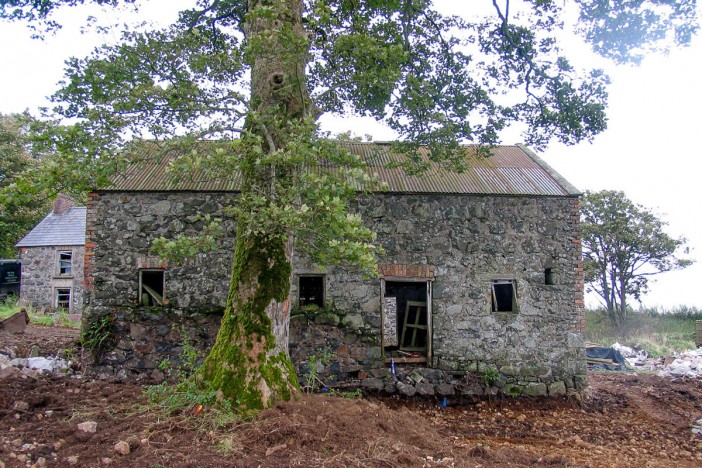 The design studio has retained the existing original stone structure while using the new elements carefully. The interiors are understated but essentially beautiful and stunning. Rather than modeling what is already done, the house is more of a fusion between old building techniques and modern design essentials. The entire house is spread over 1184 square feet with stone walls and beautiful timber flooring. A new metal framework has been used as an insert, which creates the upper ground floor for the house, retaining the essential rural architectural design.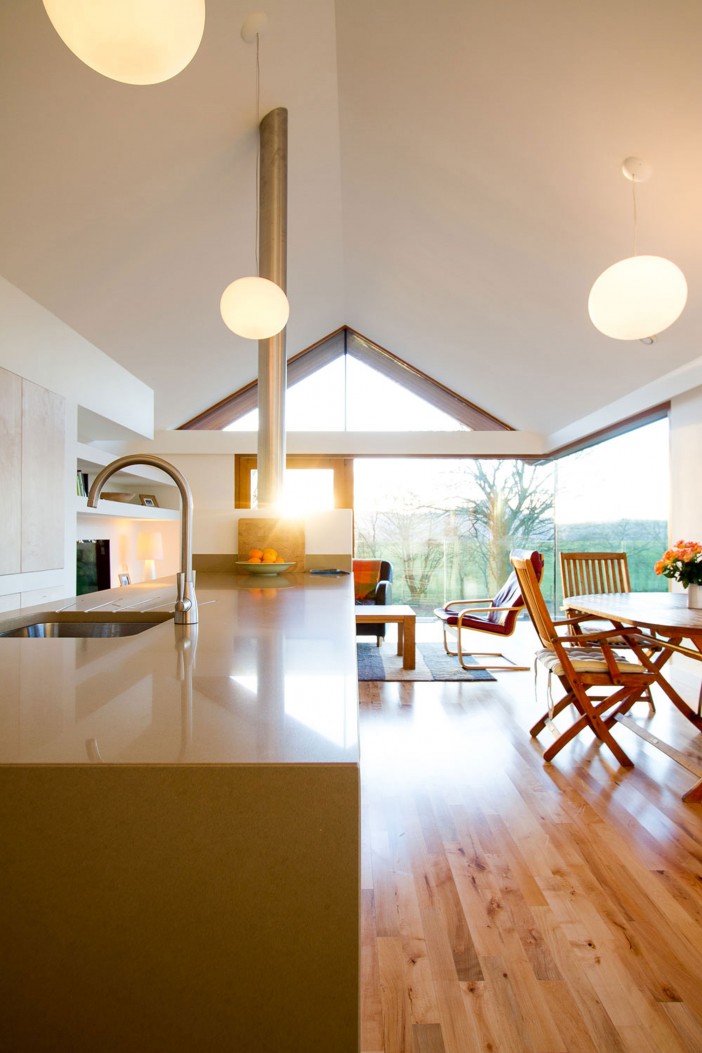 The interiors are simplistic with furniture chosen in clear geometrical lines for ensuring class and substance. Most of the items for furniture are in wood and in the most natural finishes, complementing the beautiful flooring perfectly. The perfectly placed fireplace in the center of the living room is good enough to offer essential warm, while the countertops in the kitchen have polished marble finish. The large glass walls and large windows with wooden beams welcome the sunlight in every corner, and the additional lighting is equally classy with pendant and wall lights used in variation. Ideal and refined, Loughloughan Barn is a perfect example of blending new designs in old classics without losing on functional aspects and designs.
Photos by: Adam Currie; courtesy of McGarry-Moon Architects