Located panoramically in the beautiful Bariloche in Argentina, Casa S is a huge modern home in the mountains. The house has been planned and designed by Alric Galindez Architects and spreads on an area of 6,360 square foot.
The exteriors: The entire design of the house seems more like a stone and concrete structure with the essential zoning done in the planning process. The house has seven bedrooms with four bathrooms, and from each of the room the beauty of the surroundings can be viewed. The design studio has used large ceiling to floor walls that ensures views aren't restricted. Each part of the house has large extended balconies for better exterior looks, and parts of the walls are designed in beautiful wooden elements. Being constructed in various levels in the mountains, the house looks all the more grand and large!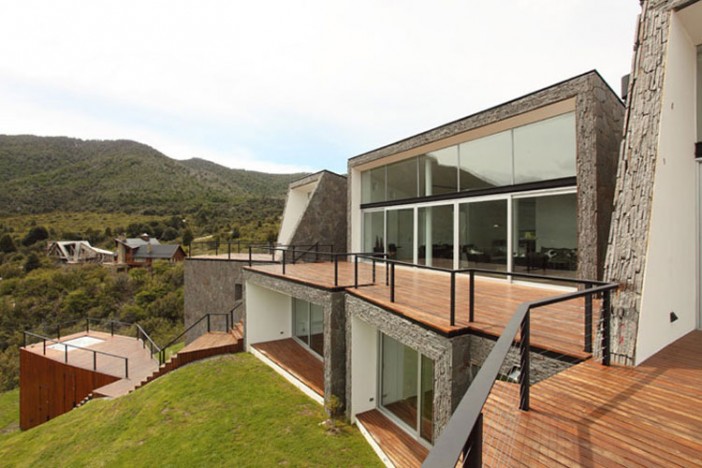 The interiors: Inside the house, the design studio has worked extensively on creating large open windows and special areas where the beauty of the location can be enjoyed. The flooring for most parts of the home has been done in wood, including the staircase that leads from one level to another. The veneered kitchen cabinets are designed in white with the walls diminished for an open style cooking space. The extended patios and balconies have metal railings mixed with wooden flooring for a unique feeling in the woods.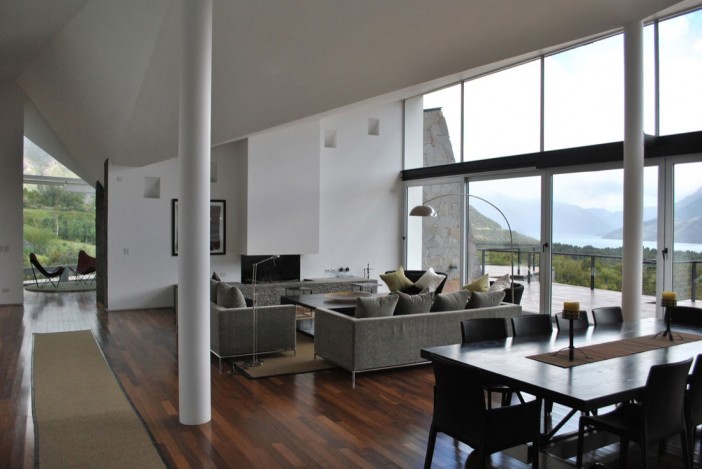 Furniture and lighting: The lighting is mostly according to the needs of each room with most of the lights mounted or placed on the wall. The staircase has footlights at every step, while in some parts of the house, lamps and free standing lights have been used. The furniture is mostly in subtle colors like black and gray to suit the needs of the interiors.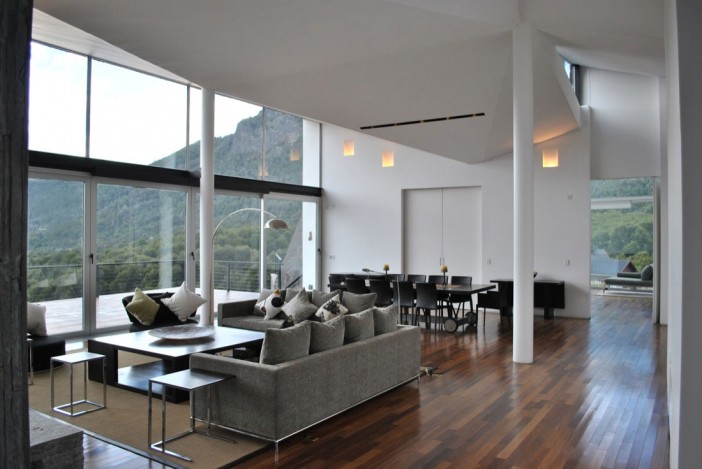 Photos courtesy of Alric Galindez Architects