The Lumini Rio retail store, merchandising lights and its associated accessories stand designed, by Studio MK27, in a warm and vibrant spatial zone, located in Rio De Janeiro, Brazil. Essentially, the entire décor of the retail store meticulously displays the intricate details of design through the wooden lattice, which highlights the breakdown of spatial zones offering some great design ideas to the spectators.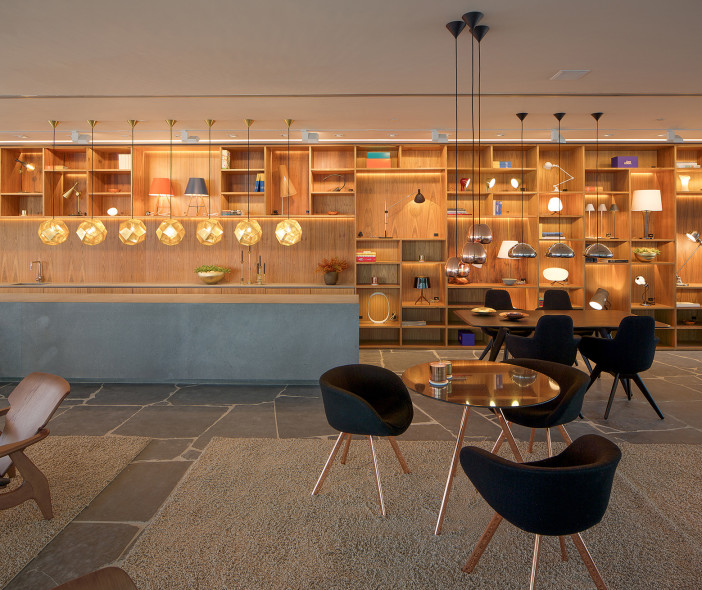 Likewise, the compartmentalised exhibit cubes and the arrangement of the light fittings invariably highlight the presence of Brazilian architecture in form and function. On the frontal elevation, the use of wooden lattice allows light to trespass through the interiors, thus illuminating the space from within, without the direct aid of lighting fixtures.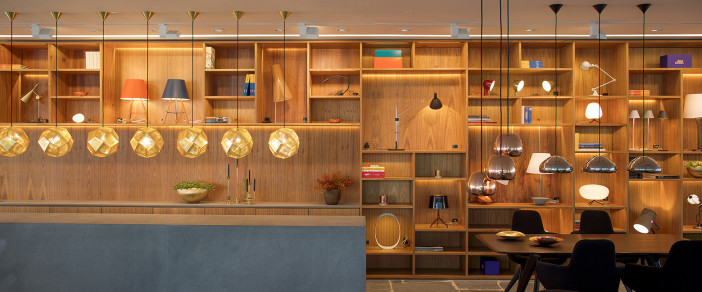 On the inside, the floor plan stands encompassed by a greater section of the space devoted to exhibiting the various lighting fixtures. Besides the exhibit space, additional rooms found towards the rear end of the store act as a storage space, sales room, and office space for the employees. As a result, the office zone stands segregated from the public access, with an entry from the backend.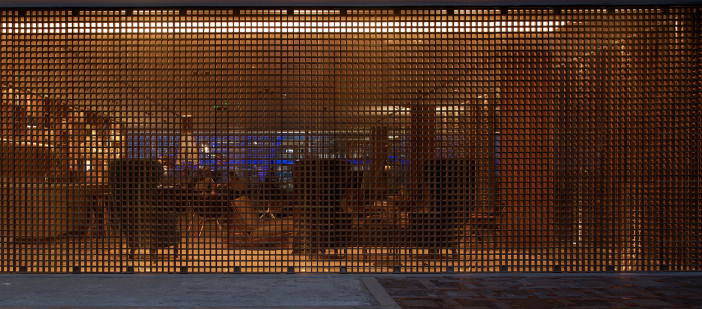 Furthermore, the arrangement of the furniture and the position of the display exhibits play an important role in marketing and branding the features of their lighting fixtures. Alternatively, a more relaxed and comfortable lounge area allows the clients to soak in the various lights and in their automation features. Likewise, tables with sleek and stylish low back chairs ease the clients to converse and interact with the employees, and thus an inviting social platform stands designed inside this retail store.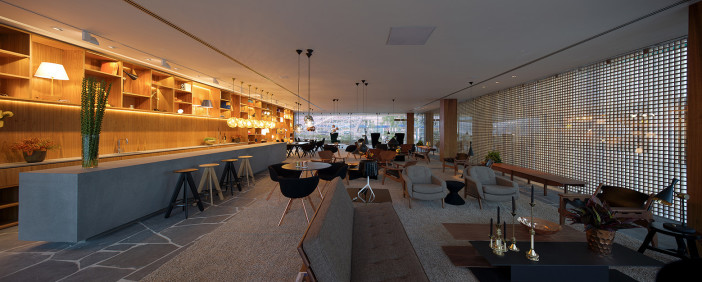 On the other hand, the use of wood, sandstone, cast concrete and glass, dominate the design factor of the retail store. It creates a sense of being in an open space, with a freedom to explore, touch, and visually see the transformation of various lighting fixtures. In essence, the retail store is versatile in nature, with a sense of visual notes that, ignites the eyes and minds of people.
Photos by: Reinaldo Cóser