The SA Residence project has been planned and completed by Shatotto Architects, a design studio based out of Dhaka. Located in the capital city of Dhaka, Bangladesh, this home was completed in 2010.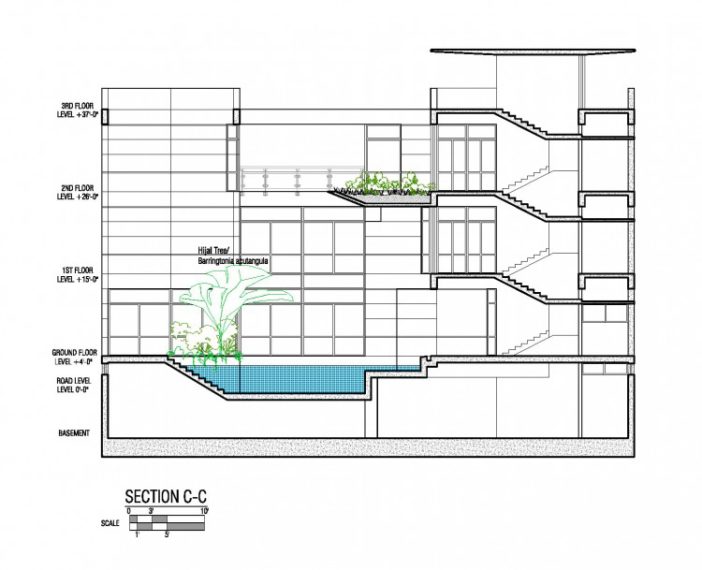 The exteriors: The beauty of this contemporary house comes from amazing use of materials and architectural concept. The traditional elements of the region, such as ghat, court yard, pond and greenery have been retained in the house and transformed to integrate with the structure. Most of the structures of the house are in concrete, but there is an element of lightness in the entire construction with use of multiple openings and windows, made of glass with wooden panels. For the exterior material palette, stone, marble and wood have been used with concrete for a balance.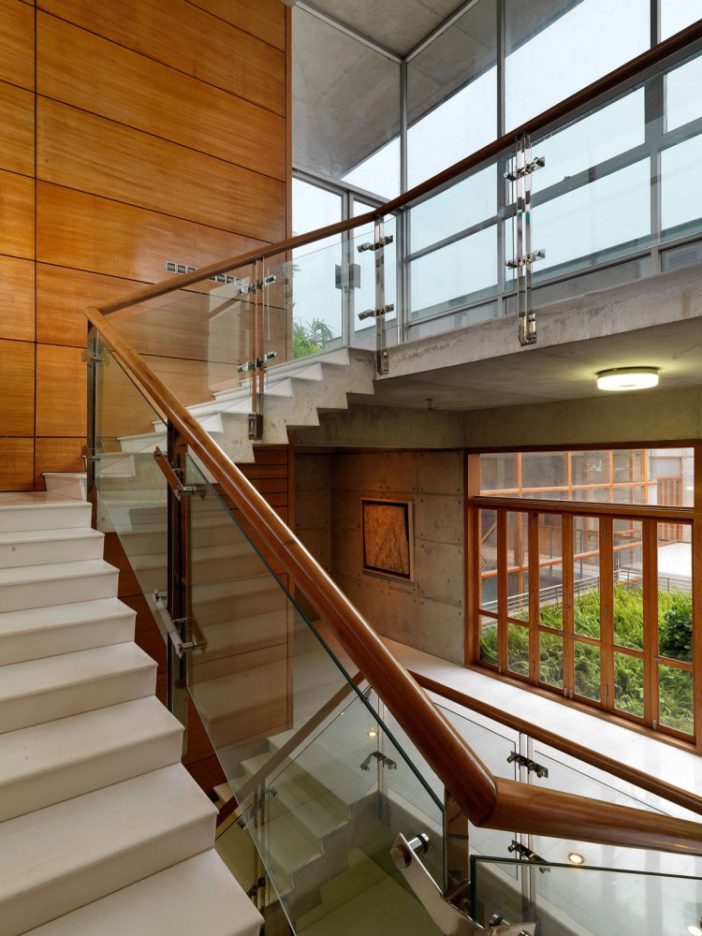 The interiors: The interior design of the house is in the contemporary style with wood being one of the main highlights. Most of the flooring has been done in marble and tiles, and there are a lot of artifacts and artwork placed all around in the rooms. The staircase is made of marble and concrete with railings of glass and wooden touch. From the interiors to the exteriors, the use of wood in various proportions is worthwhile, and from each of the rooms, one can see the pond in the center. Plenty of indoor plants and trees all around the property give it a true green feeling.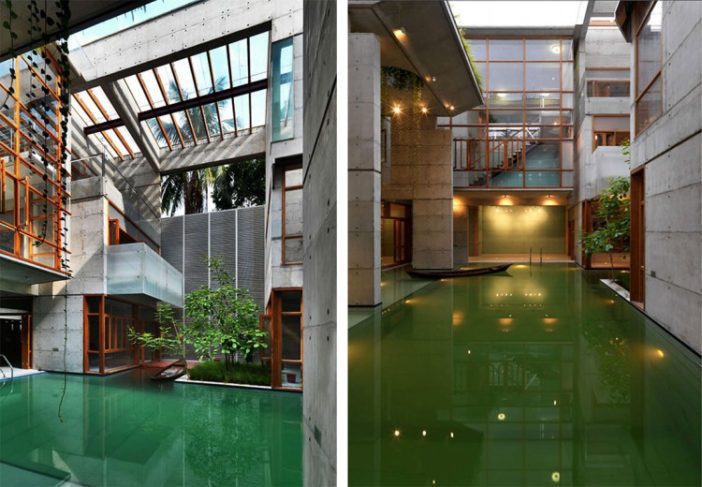 Furniture and lighting: Nothing is revealed about the furniture choices, but for the lighting, the choices are mostly in a blend to bring attention to the wooden work. LED lights have been used in series with soft tones for interiors and exteriors alike with use of other shaped lights as needed.
Photos by: Daniele Domenicali, Rafiq Azam