The BoZen Bar designed by Central Arquitectos retains the charm of a royal setting in Portugal with classic cushioned chairs and a marble bar counter in an informal seating, with an overhead motif panelled ceiling. It reflects the warm and luxurious feel of the bar, in a more known environment circling around the comfort zone of a living room. Moreover, the bar floor is a long stretch, where multiple textured fabrics of rich warm colours bring in a more relaxed feel to the décor. The idea behind the design concept is to make the space look more than just a bar by using gilt metal strips for the ceiling, mirrors that bounce back diffused lighting, and better use of wood with marble and steel.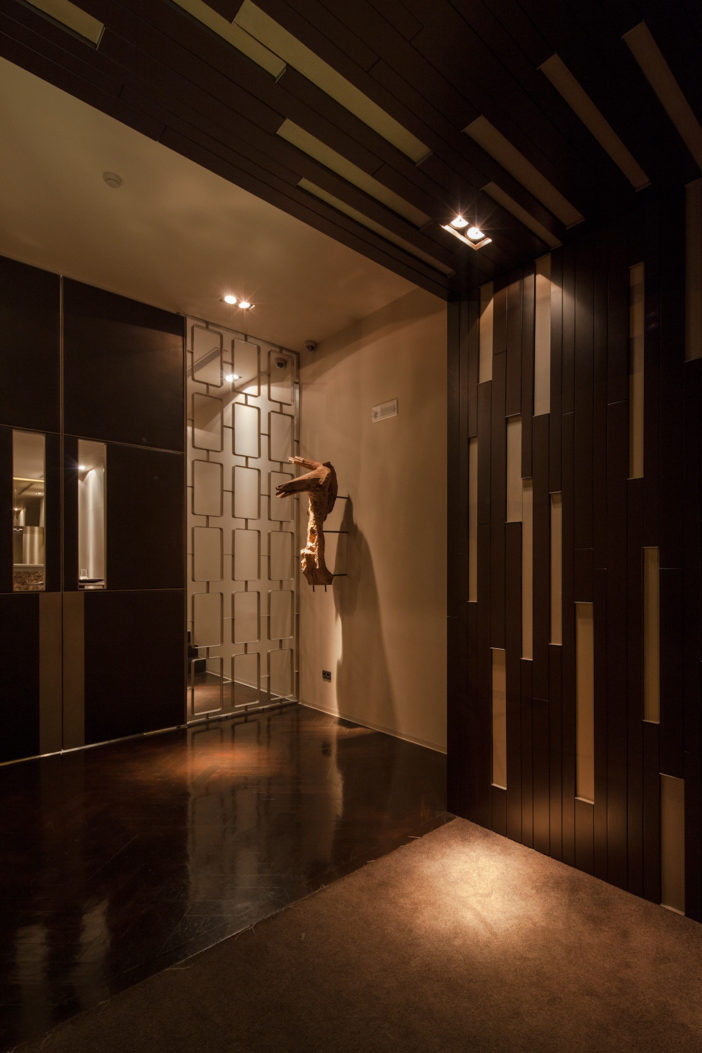 It heavily borders on the contemporary zone, where the bar derives much of its design elements by tying up different materials in a more refined manner. Materials like marble are put to good use for the flooring, the bar counter table and the walls, whilst wood and gilt metals are used for panels screens, and tables. The pairing of textured fabrics for the cushioned designer chairs is also an important aspect in the overall décor of the bar. Combination of maroon, mustard green with yellow and pink shades dominate the bar floor seating with their textures and fresh burst of colour that adds a unique appeal to the décor.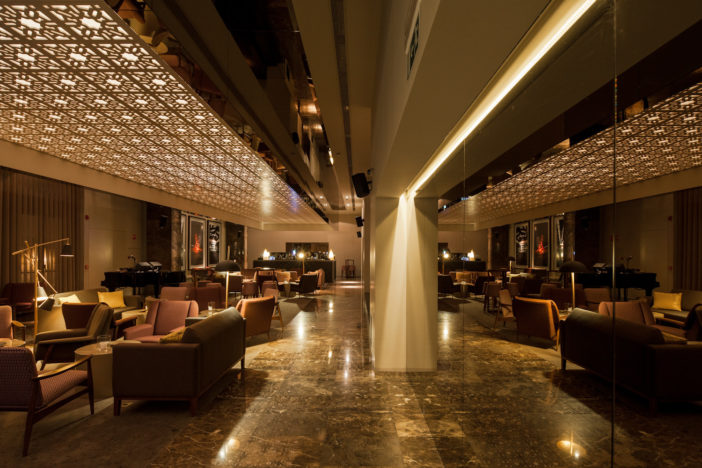 The BoZen Bar is definitely rich in materials, style and varied by the use of fabrics, which brings about a harmonious unison to the space. There is a display of noble look to the interior décor, which is enhanced by the oriental motif on the ceiling, which throws back indirect lighting that softens the colours and glisten metals like steel and copper. On the whole, the bar reckons a warm ambience, rich and yet delicately subtle to suit a living room environment.
Photos  By : Joao Morgado