The Chiltern House, by WOW Architects and Warner Wong Design, revolves around the desires and demands of a family living in Singapore. Primarily, the design of the family home stands conceptualized and constructed to form a strong connection with the surroundings whilst simultaneously enhancing the lifestyle of its inhabitants thus offering luxurious interior design ideas to the onlookers.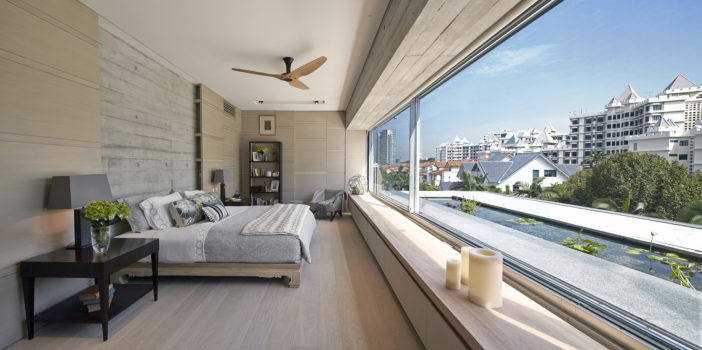 This house in central Singapore stands built in the form of a monolithic concrete structure where the ledges and walls brilliantly exhibit, a hint of steel reinforcement on the frontal facade. Moreover, the formwork of this home stands built from raw timber along with woven steel reinforcement, which strengthens the overall structure. It results in the formation of a unique texture achieved due to rugged lines that are present in the concrete when natural lights cast shadows, atop the surface.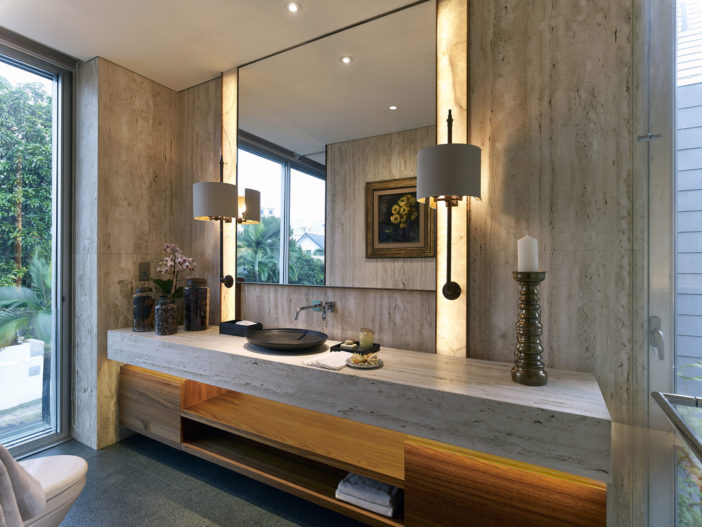 On the other hand, the architects have created a complete family home where indoor spaces facilitate privacy, whereas outdoor spaces strengthen the bond between humans and nature. The basic architectural design comprises of a square geometry, but interestingly enough the spatial arrangement is rectilinear and elongated.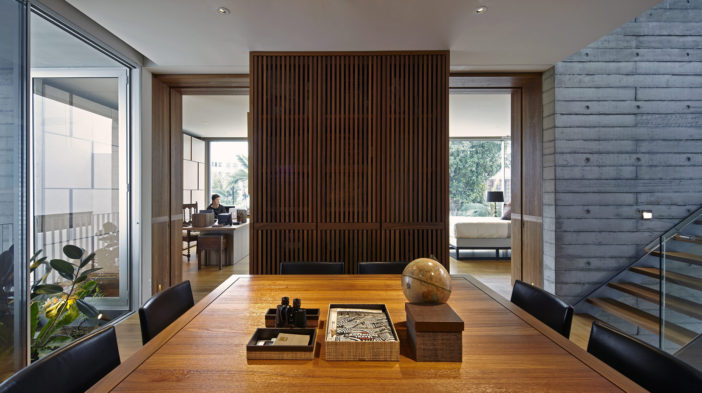 Although the framework may seem rather straightforward, there is, however, an intricate interplay of deep large spaces accomplished within the decor. It stands realised through the design of the elongated rooms and spaces, which brilliantly extend in both directions, thus giving away a spacious notion.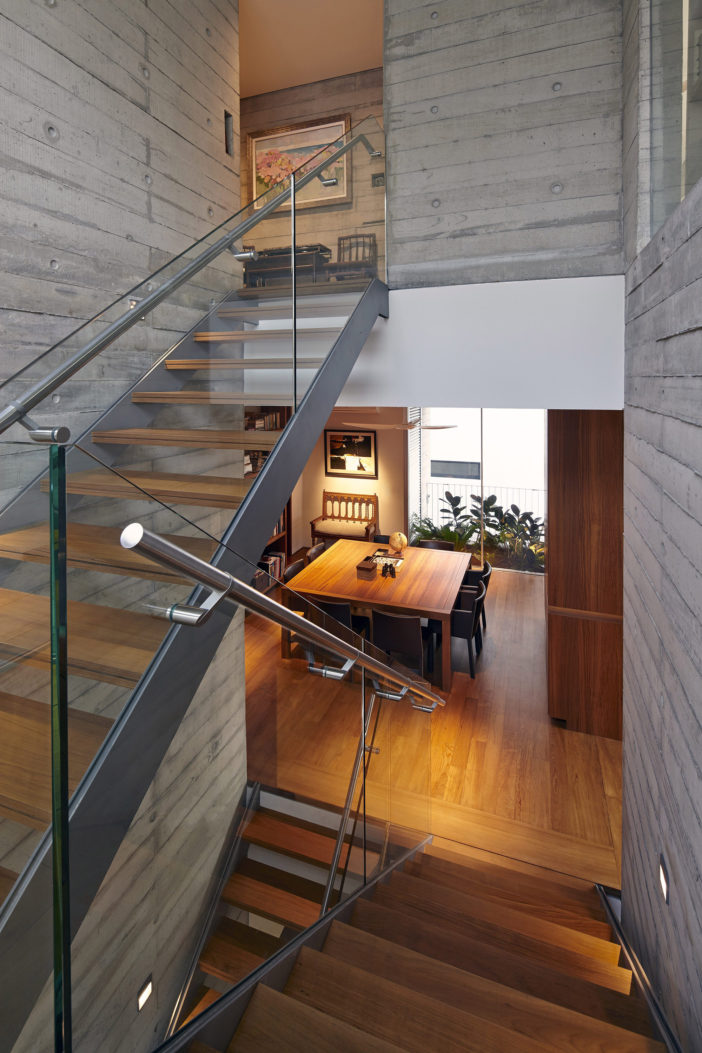 Each elongated room directs the eye across it and the extended windows connect splendid natural elements with man-made marvels. Furthermore, the windows frame the city's skyline while simultaneously bringing to light the perspectives of various elements of the interiors. Eventually, the visual connections formed, as a result, link the inhabitants to their home and its surroundings. These interlinked spaces make the inmates aware of each other's movements and unite them by doing so.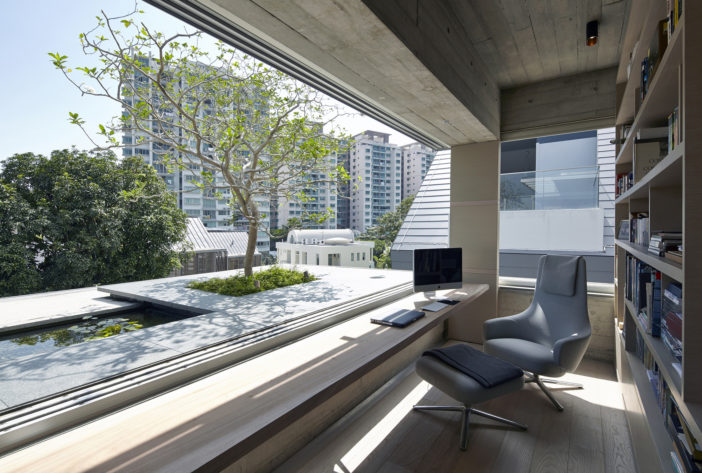 At Chiltern House, the architects have strived to facilitate an integrated experience through the overall landscape design, interiors, and architecture. To sum it up, the integration has not limited each element from exhibiting and expressing its own uniqueness to the house décor.
Photos By : Aaron Pocock