Ellis Williams Architects is a very well-known and acknowledged British studio that has worked on a number of projects. Among their most proficient works is Lymm Water Tower, which is reputed for its 130 years old history. Now transformed into a modern home for fine living, this tower is located in Lymm, which is a village in North West England. The property ever since its innovation, has won the designers many awards and is spread over an area of 5,500 square foot.
Blending luxury with classy location, this house is one of its types. The designers and studio have worked on the instructions of the owner who wanted to preserve the main building as a local landmark. Keeping building's traditional features intact, the designers have worked on coming up with a modern home that is full of detailing. The design is same as the octagonal tower design, but the interiors have been crafted with the functional needs of space in mind.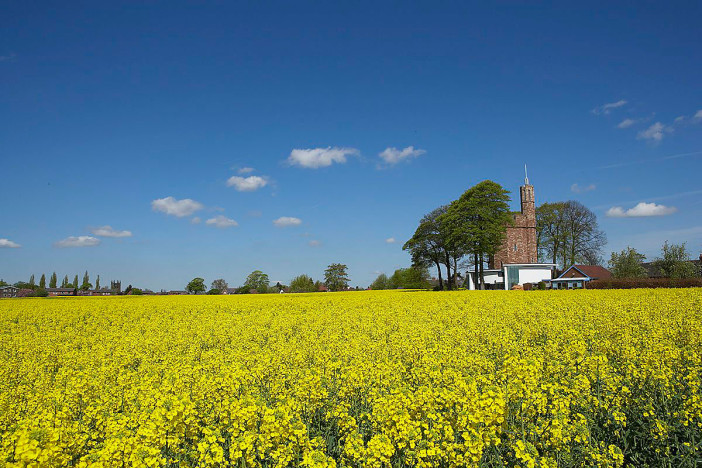 In the interiors, while rules with many pieces of furniture in classy colors like red. The accenting is evident in most parts of the room. The use of fabrics is also mostly in white with flowing curtains and accessories. The studio has worked extensively on the lighting, offering a perfect balance of natural lighting and artificial lights that bring a suitable balance all through the day and night. The living room area features two very large sofas that have been chosen to accent the white floors and walls, while the large black fireplace is truly a wonderful choice for contrast.
Smart and elegant, this is a modern home in balance with the local history.
Photos courtesy of Ellis Williams Architects
Via Prime Shoot Locations